Soya chunks masala curry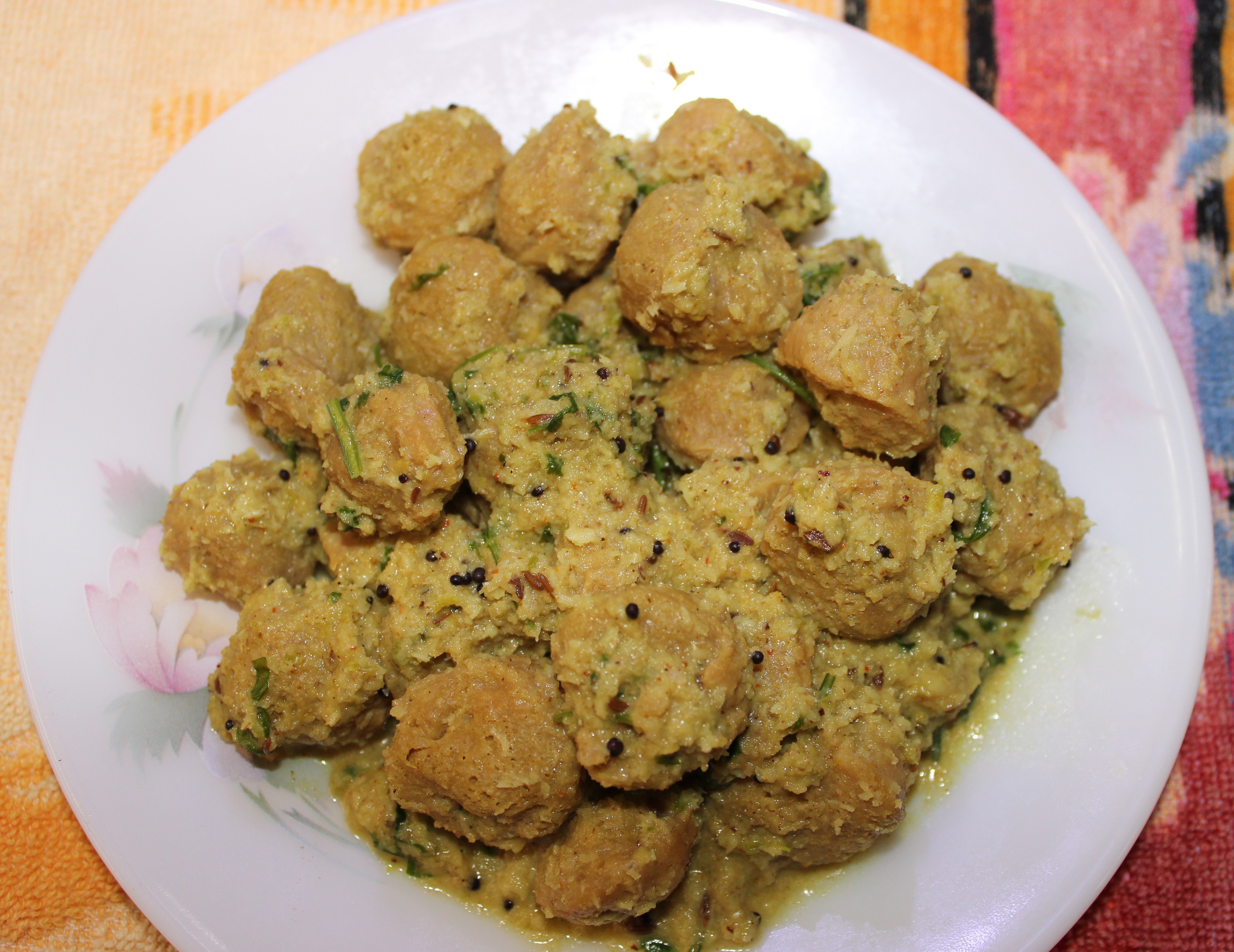 Soya chunks are very nutritious and healthy and easy to prepare. It is an excellent side dish for rotis and bread.
Ingredients
Soya chunks - 3 cups
Cumin seeds - 1/2 teaspoon
Turmeric powder - 1/4 teaspoon
Red chilli powder - 1/2 teaspoon
Garam masala powder - 1/2 teaspoon
Salt to taste
Coriander leaves - 2 tablespoons
TO GRIND (WET MASALA)
Grated coconut - 1 cup
Green chillies - 3 nos
Garlic cloves - 10 nos
Onions - 2 nos
Method
Step 1
Boil 8 to 10 cups of water in a large vessel.
Step 2
Once the water reaches the boiling point, switch off the flame.
Step 3
Add soya chunks in the boiling water and close the lid.
Step 4
After 15 minutes, strain the soya chunks with a strainer.
Step 5
Squeeze the soya chunks of excess water and keep it aside.
Step 6
Grind grated coconut, green chillies, garlic cloves and onions with little water to make a smooth paste.
Step 7
Heat oil in a pan. Add mustard seeds, cumin seeds. Saute for half a minute.
Step 8
Add ground masala, salt, red chilli powder, turmeric powder, garam masala and little water and cook for 2 minutes.
Step 9
Add soya chunks and cook till the gravy becomes thick.
Step 10
Garnish with coriander leaves.
Step 11
Serve hot with rotis or bread