Tomato chutney recipe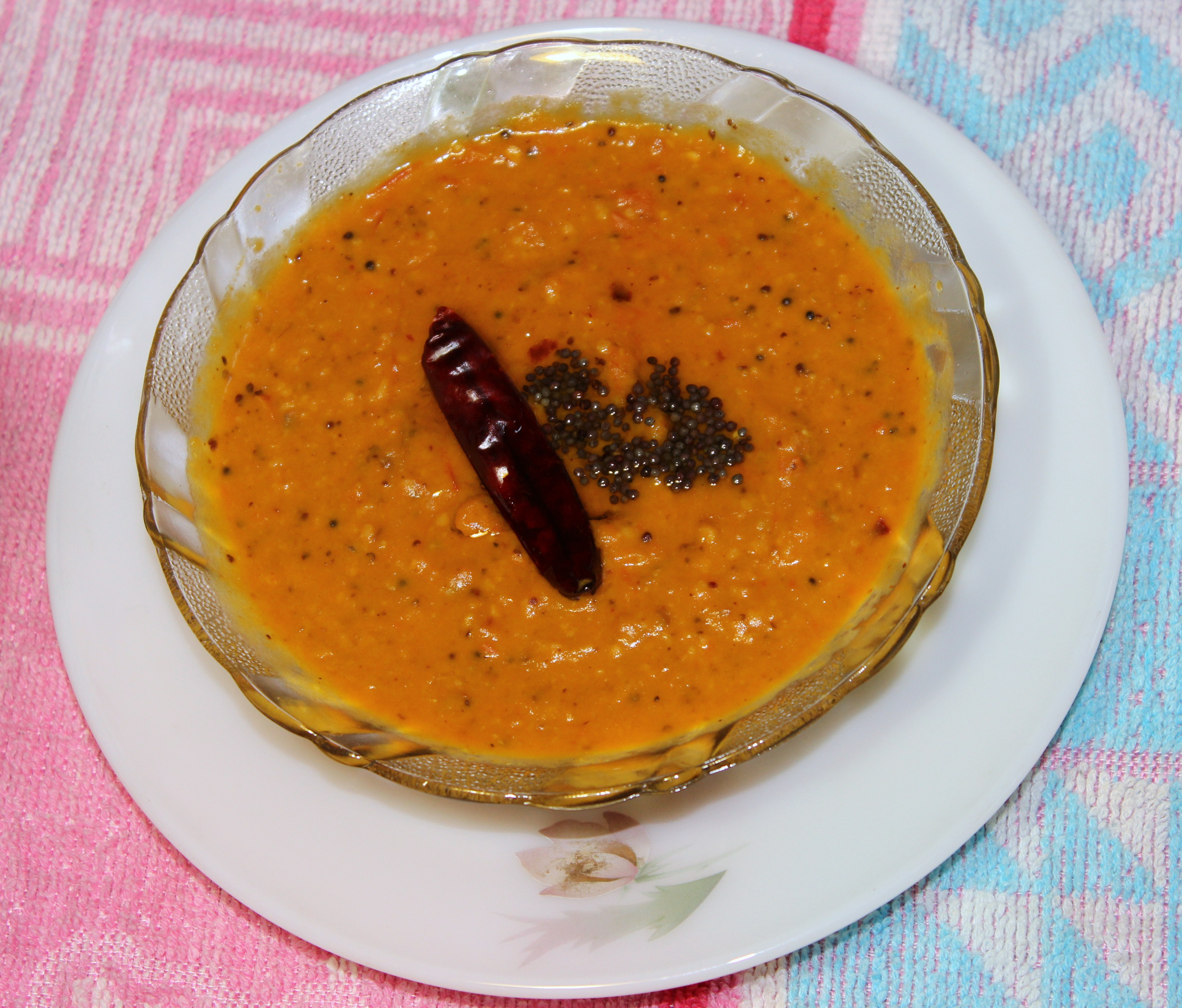 A south indian style preparation of chutney for idlis and dosas.
Ingredients
Tomatoes - 5 nos (chopped)
Split bengal gram (chana dal) - 1 teaspoon
Dry red chillies - 2 nos
Turmeric powder - 1/4 teaspoon
A pinch of asafoetida
1 string of curry leaves
Mustard seeds - 1/2 teaspoon
Salt to taste
Oil - 2 tablespoons
Sugar - 1/2 teaspoon (optional)
Method
Step 1
HOW TO MAKE TOMATO CHUTNEY RECIPE Heat oil in a pan. Add chana dal, red chillies. Saute it till light brown.
Step 2
Add tomatoes and cook till the tomatoes becomes soft. Add salt, curry leaves, turmeric powder and mix well and cook for a minute.
Step 3
Switch off the flame and let the mixture cool down. Grind this mixture to a smooth paste. Add sugar and mix well.
Step 4
Season the chutney with asafoetida and mustard seeds.
Step 5
You can store tomato chutney for 3 to 4 days.