Rava idli recipe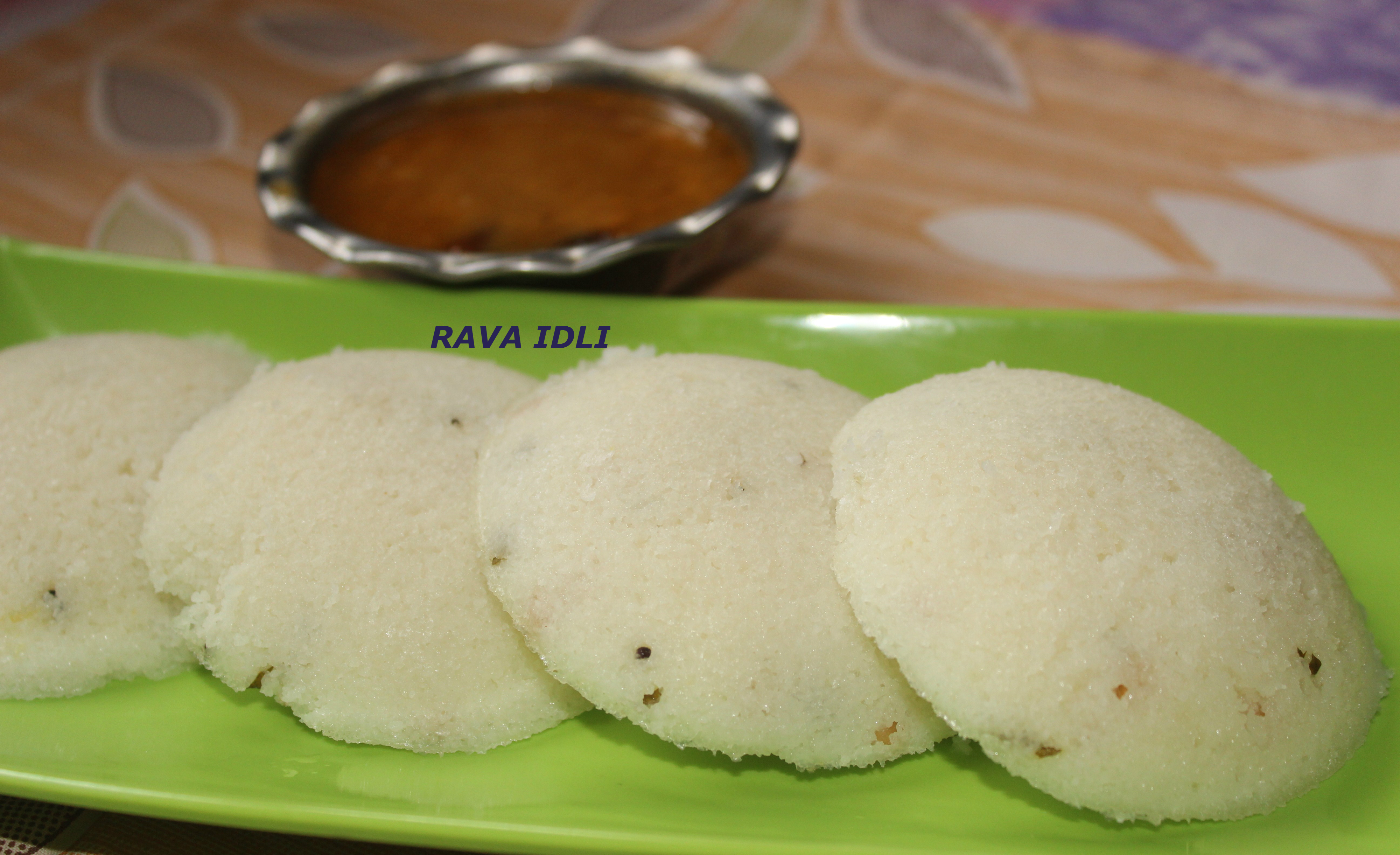 Rava idli is a popular South Indian breakfast dish made with main ingredients semolina/rava and curd.  Rava idli is a speciality of Karnataka State and it is served hot with sambar or coconut chutney.  Rava idli is different from the traditional idli.  Rava idli does not need  elaborate grinding and fermentation and it can be prepared instantly.
Ingredients
Rava/Semolina- 1 cup (idli rava)
Curd - 1 cup
Cashew nuts - 10
Oil - 1 tablespoon
Mustard seeds - 1/2 teaspoon
Urad dal - 1 teaspoon
Grated ginger - 1/2 teaspoon
Chopped coriander leaves - 2 tablespoons
Few chopped curry leaves
Salt to taste
Eno salt - 1 teaspoon
Method
Step 1
HOW TO MAKE RAVA IDLI RECIPE Heat oil in a pan. Add mustard seeds and allow it to splutter. Once the seeds stop spluttering, add urad dal and cashew nuts and stir fry till they turn golden brown.
Step 2
Then add idli rava and roast lightly for 5 minutes on a low flame. Switch off the flame.
Step 3
Remove the rava mixture in a bowl. Allow it to cool down. Add chopped coriander leaves, ginger, curry leaves, curd and salt and mix well.
Step 4
Add water slowly and bring the batter to a slightly thick batter consistency. Let the batter rest for 15 to 20 minutes.
Step 5
Add eno salt and mix well. Pour the batter into idli moulds.
Step 6
Steam the rava idlis in a idli steamer or pressure cooker for 10 minutes (without the weight)
Step 7
Once steamed, allow it to cool. Unmould the idlis and serve hot.
Step 8
Serve rava idlis with sambar, coconut chutney or tomato chutney.
Step 9
NOTE: You can also add grated carrot, green chillies and other vegetables to the batter to enhance the taste and for variations. You can use the normal fine semolina/rava for making rava idlis.