Zunka or jhunka recipe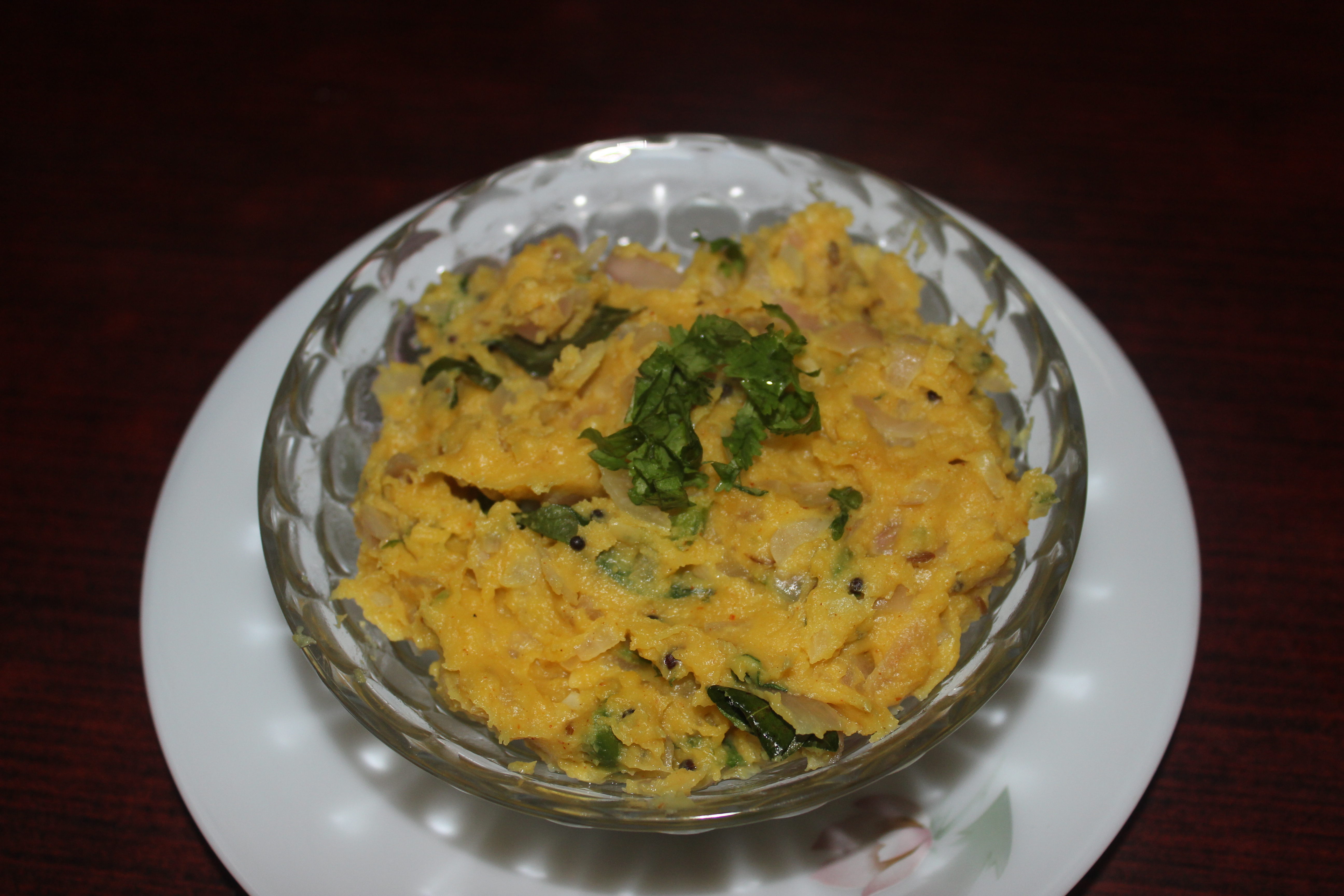 Zunka is a traditional Maharashtrian side dish, but it is also popular  dish in North Karnataka.  Zunka is best served with  jowar or bajra rotis or even with plain rotis.  Zunka recipe is a very simple dish and easy to make too.  It is also called as pitla.  It is a daily diet of people living in rural Maharashtra.  Zunka is made by gram flour, onions and mixed with spices.
Ingredients
Onion - 1 (chopped finely)
Cooking oil - 2 tablespoons
Mustard seeds/rai - 1/2 teaspoon
Cumin/jeera seeds - 1/2 teaspoon
Green chillies - 2 (chopped finely)
Ginger-garlic paste - 1 teaspoon
FOR SOLUTION (GHOL) OR WATERY PASTE
Gram flour/besan - 1 cup
Onions - 1 (chopped finely)
Red chilli powder - 1/2 teaspoon
Turmeric powder - 1/4 teaspoon
1 string of curry leaves
Chopped coriander leaves - 2 tablespoons
Water - 1 1/2 to 2 cups
Salt to taste
Method
Step 1
How to make zunka recipe FOR MAKING WATERY PASTE OR GHOL Take a bowl. Add turmeric powder, red chilli powder, salt, curry leaves, coriander leaves, onions and mix well. Add water slowly and stir continously so that no lumps are formed. Keep aside.
Step 2
Heat oil in a pan. Add mustard seeds and cumin seeds and allow it to splutter.
Step 3
Add chopped onion, green chillies, ginger-garlic paste and stir fry till onions become light brown.
Step 4
Add watery paste and stir continously on a low flame till it turns into a thick mixture.
Step 5
Cover the pan with a lid and cook on a low flame for 5 minutes. Remove from heat.
Step 6
Garnish with coriander leaves and serve hot with bhakris or rotis.