Aamras recipe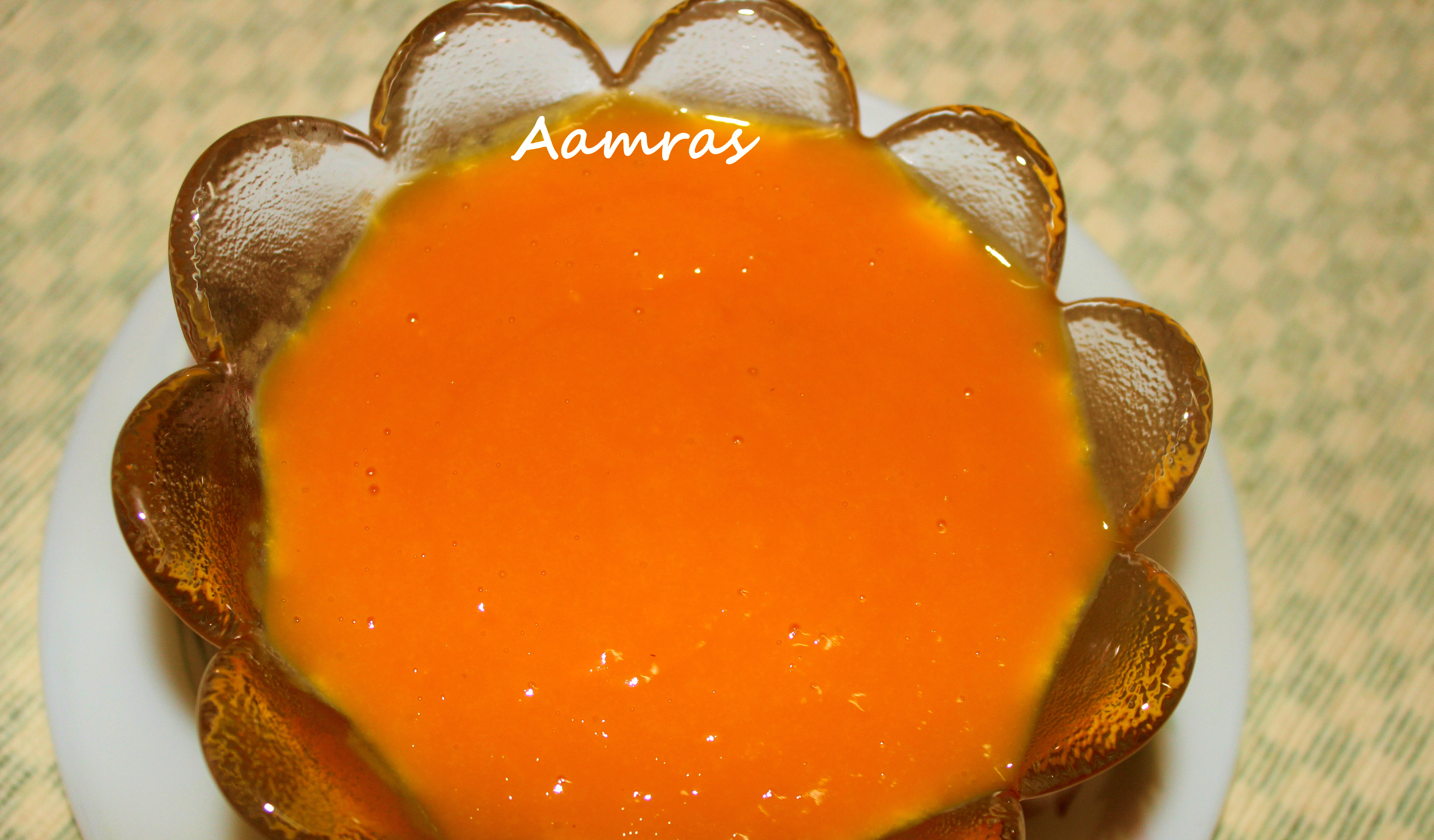 Aamras is a very popular and delicious dessert made with mangoes, sugar and milk. It is a good accompaniment for puris and parathas. Aamras is a famous dessert in Rajasthani cuisine and Maharashtra and Gujarat homes, especially during festivities.
Ingredients
Riped Mangoes - 4
Sugar - 3/4 cup
Milk - 1/2 cup
Cardamom powder - 1/4 teaspoon (optional)
Method
Step 1
HOW TO MAKE AAMRAS RECIPE Wash and peel the mangoes. Remove the mango pulp and set aside.
Step 2
Grind the mango pulp, sugar, milk and cardamom powder in a mixer to a thick consistency.
Step 3
Remove aamras in a bowl and serve chilled. It goes well with puris or rotis.
Step 4
Aamras tastes good without any nuts or essence added to it. It retains the natural taste of mango.
Step 5
Adjust the milk according to consistency required and sugar content according to sweet taste required.