Eggless dates cake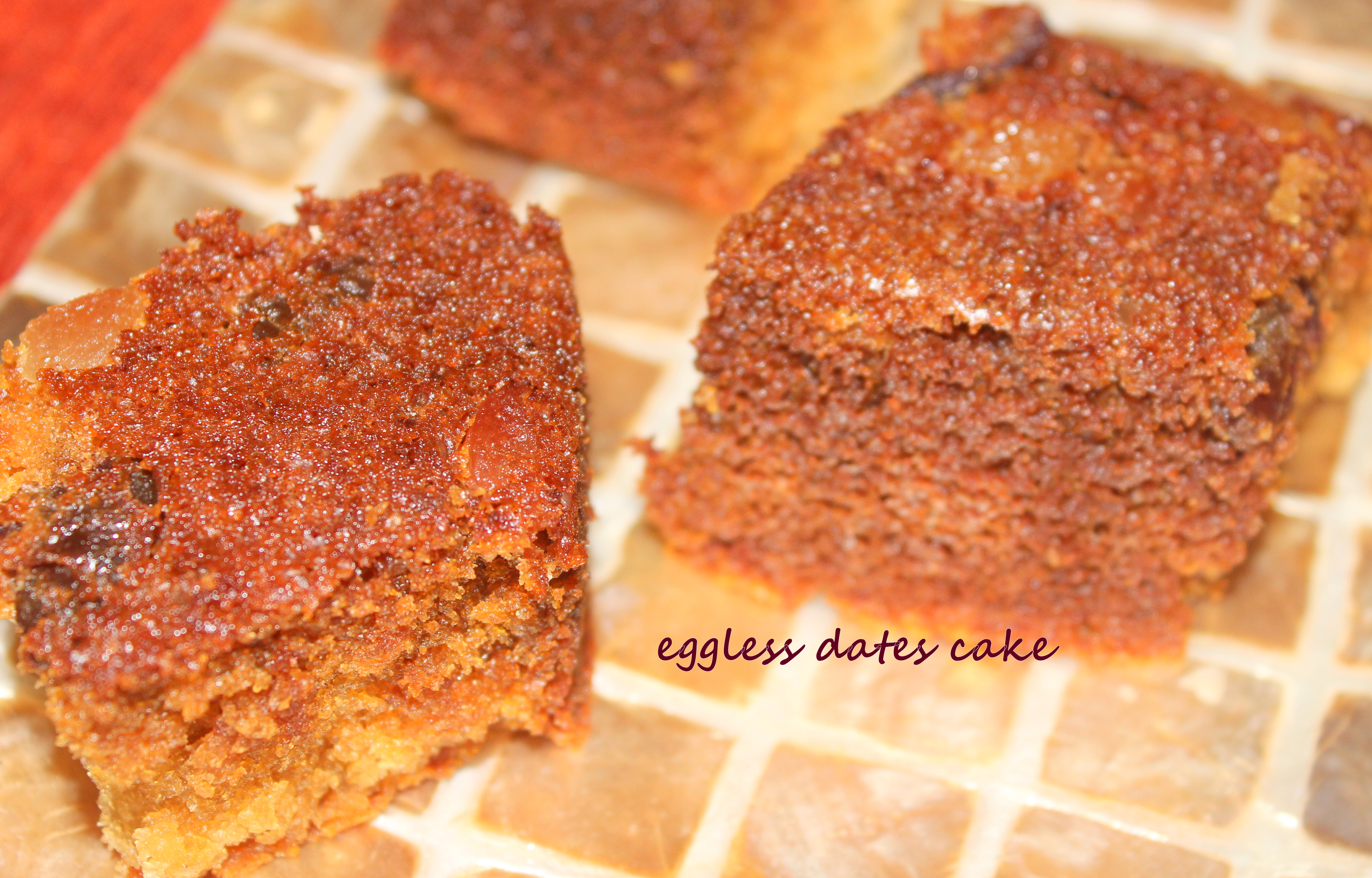 Eggless dates cake is a very tasty cake made with plain flour, sugar and dates as the main ingredients. It is very easy to prepare and delicious, as dates adds to the sweetness of the cake and enhances the taste.
Ingredients
Plain flour/Maida - 200 gms
Sugar - 100 gms
White butter - 80 gms
Whole milk - 100 ml
Raisins - 1 tablespoon
Chopped seedless dates - 3 tablespoons
Honey - 1 tablespoon
Curd - 2 tablespoons
Soda-bi-carbonate - 1/2 teaspoon
Baking powder - 1/4 teaspoon
Method
Step 1
HOW TO MAKE EGGLESS DATES CAKE Preheat the oven on convection at 180 degree celsius.
Step 2
Sieve plain flour, soda-bi-carbonate and baking powder in a bowl. Keep it aside. (flour mixture)
Step 3
Take a mixing bowl. Add butter and sugar and beat well with the help of a blender.
Step 4
Add honey, curd, raisins, dates and flour mixture and mix well.
Step 5
Slowly add milk to bring to a smooth medium batter consistency. Adjust milk accordingly.
Step 6
Grease a baking dish with ghee or butter and pour the batter into it.
Step 7
Bake at 180 degree celsius for 30 to 45 minutes. Check by inserting a knife at the center of the cake. If it comes out clean it means cake is ready.
Step 8
Once done, let it cool down completely and cut into pieces.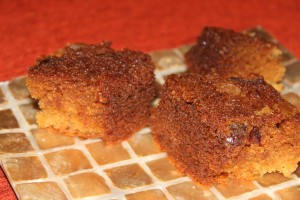 Step 9
Eggless dates cake is ready to be served. Serve the cakes with tea or coffee. It can be stored in an airtight container and refrigerated.