Ginger Cardamom Tea recipe – How to make ginger tea (adrak chai) recipe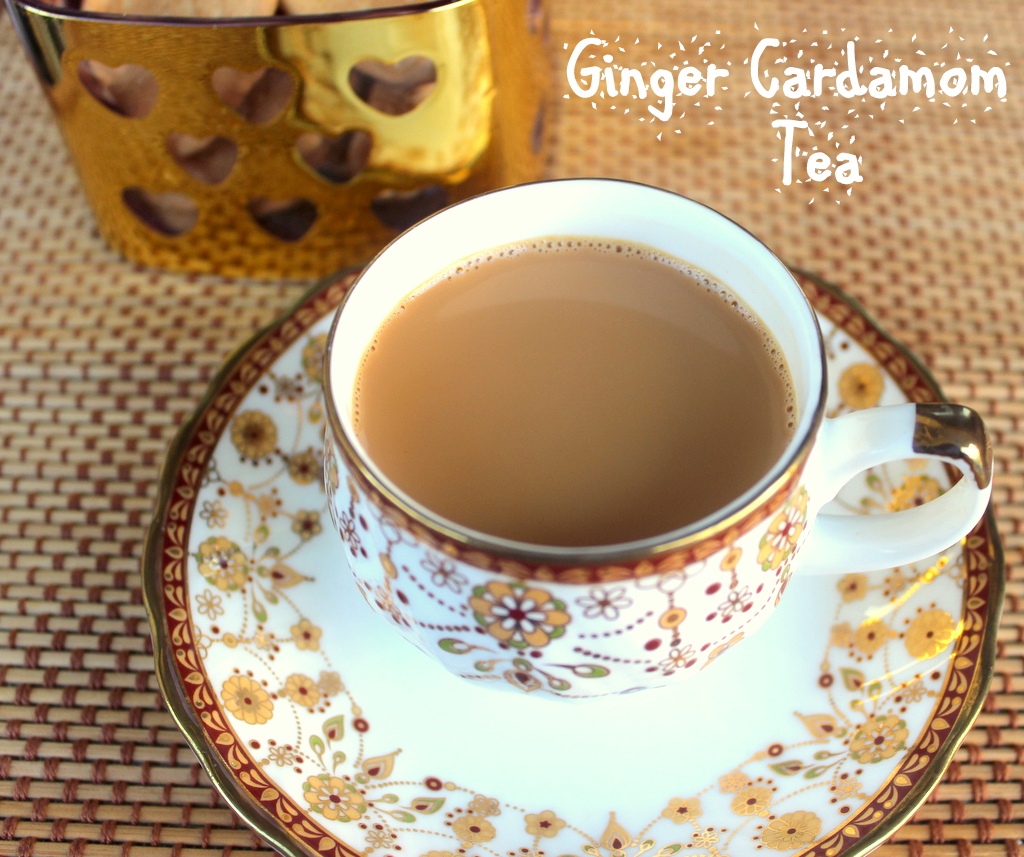 Ginger cardamom tea is a very popular flavoured tea made with tea leaves, milk, sugar, ginger and cardamom.  It is a healthy drink that is good for digestion.  Ginger when simmered for a long time gives out a nice flavour which is not only refreshing but also an invigorating way to start the morning. Ginger tea's heating qualities make it useful for  digestive problems.  Nothing beats cold in the winter like a piping hot cup of ginger tea. With its high levels of Vitamin C, magnesium and other minerals, ginger root is extremely beneficial for health.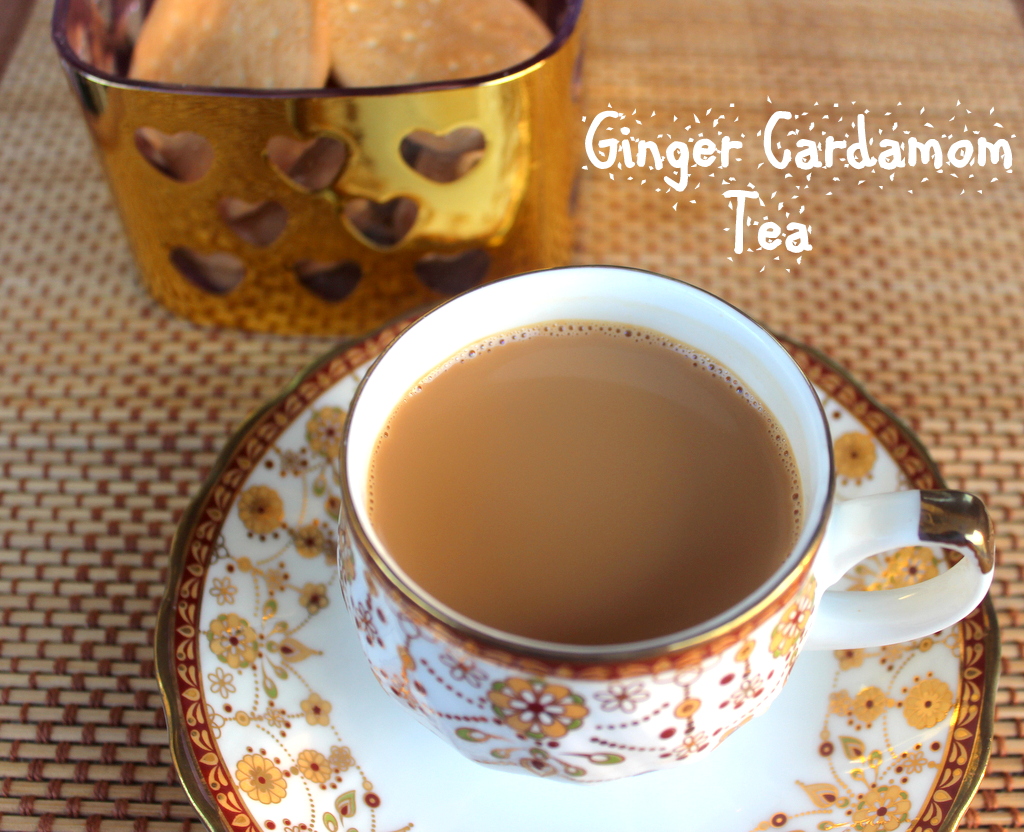 Prep Time : 5 mins
Cook Time : 10  mins
Servings :  1
Indian cuisine
INGREDIENTS
Tea leaves – 1 teaspoon
Ginger – 1/2 inch sized ( peeled and grated or crushed)
Cardamom – 1  (powdered)
Water – 1/3 cup
Milk – 3/4 cup
Sugar – 2 teaspoons or as per taste required
HOW TO MAKE OR PREPARE GINGER CARDAMOM TEA RECIPE
Powder or crush the cardamom in a mortar pestle.  Grate the ginger.  Keep both the ingredients aside.
Heat 1/3 cup of water,  Add the sugar and bring it to boil.  Then add the tea leaves, crushed ginger and crushed cardamom along with its peel.
Boil on a low to medium flame for 2 minutes.  If you prefer a strong version,  simmer for some more time.  Then add milk and bring it to a nice boil.  Once the milk rises up, switch off the flame.  Strain the tea into a tea cup.
Serve hot ginger cardamom tea or adrak wali chai with biscuits, pakoras or any other Indian snacks.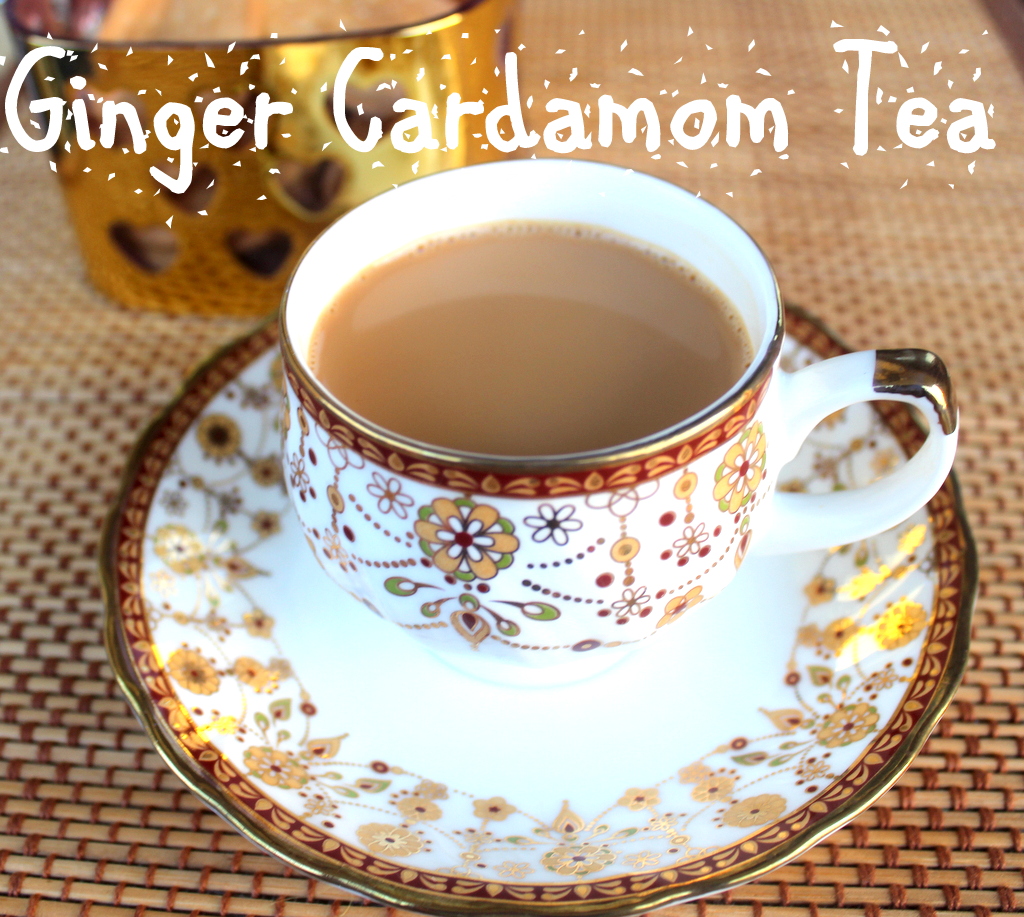 NOTES/TIPS
Adjust sugar and tea leaves as per taste required.
Ginger roots are beneficial for health and cardamom gives a good flavour to the tea.
I used Tajmahal tea leaves. You can use your own choice of brand.
You can also add sugar after straining the tea.