Karela masala (Bitter gourd curry)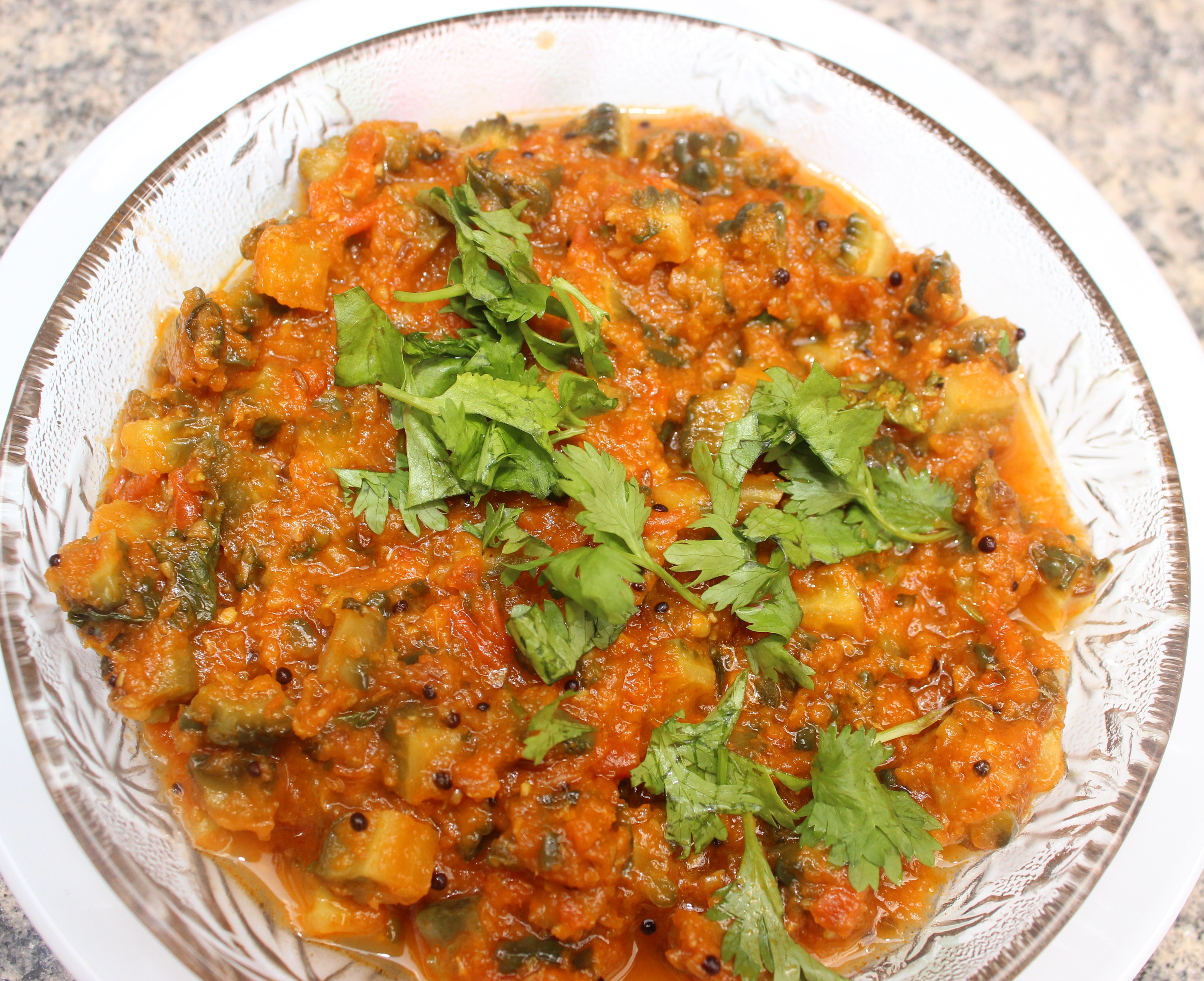 Bitter gourd vegetable made tasty by this easy recipe.
Ingredients
Bittergourd - 4 nos (medium size)
Turmeric powder - 1/4 teaspoon
Garam masala - 1 teaspoon
Grated jaggery - 2 tablespoons
Tamarind juice - 2 teaspoons
Mustard seeds - 1 teaspoon
Few coriander leaves
Oil - 4 tablespoons
FOR MASALA
Onions - 2 nos
Tomatoes - 4 nos
Coriander seeds - 2 tablespoons
Cumin seeds - 1 tablespoon
Garlic cloves - 8 to 10
Green chillies - 3 nos
A small piece of ginger
Method
Step 1
Deseed and cut the bittergourd into small pieces. Apply little salt to bittergourd pieces and set aside for half an hour.
Step 2
Squeeze the water from the bittergourd slices.
Step 3
Stir fry the bittergourd slices till golden brown. Set aside.
Step 4
Stir fry masala ingredients and grind them to a smooth paste by adding little water.
Step 5
Heat oil in a pan. Add mustard seeds. Once they crackle, add the ground masala, salt (add very little salt, since salt was already applied to bittergourd pieces) turmeric powder, tamarind juice and cook on a low flame for 6 to 7 minutes.
Step 6
Add bittergourd pieces, grated jaggery and garam masala and mix well.
Step 7
Cook for another 5 to 10 minutes till bittergourd pieces are well blended with the spices and gravy becomes of a medium consistency.
Step 8
Garnish with coriander leaves and serve hot with rotis.