Cabbage palya or cabbage stir fry recipe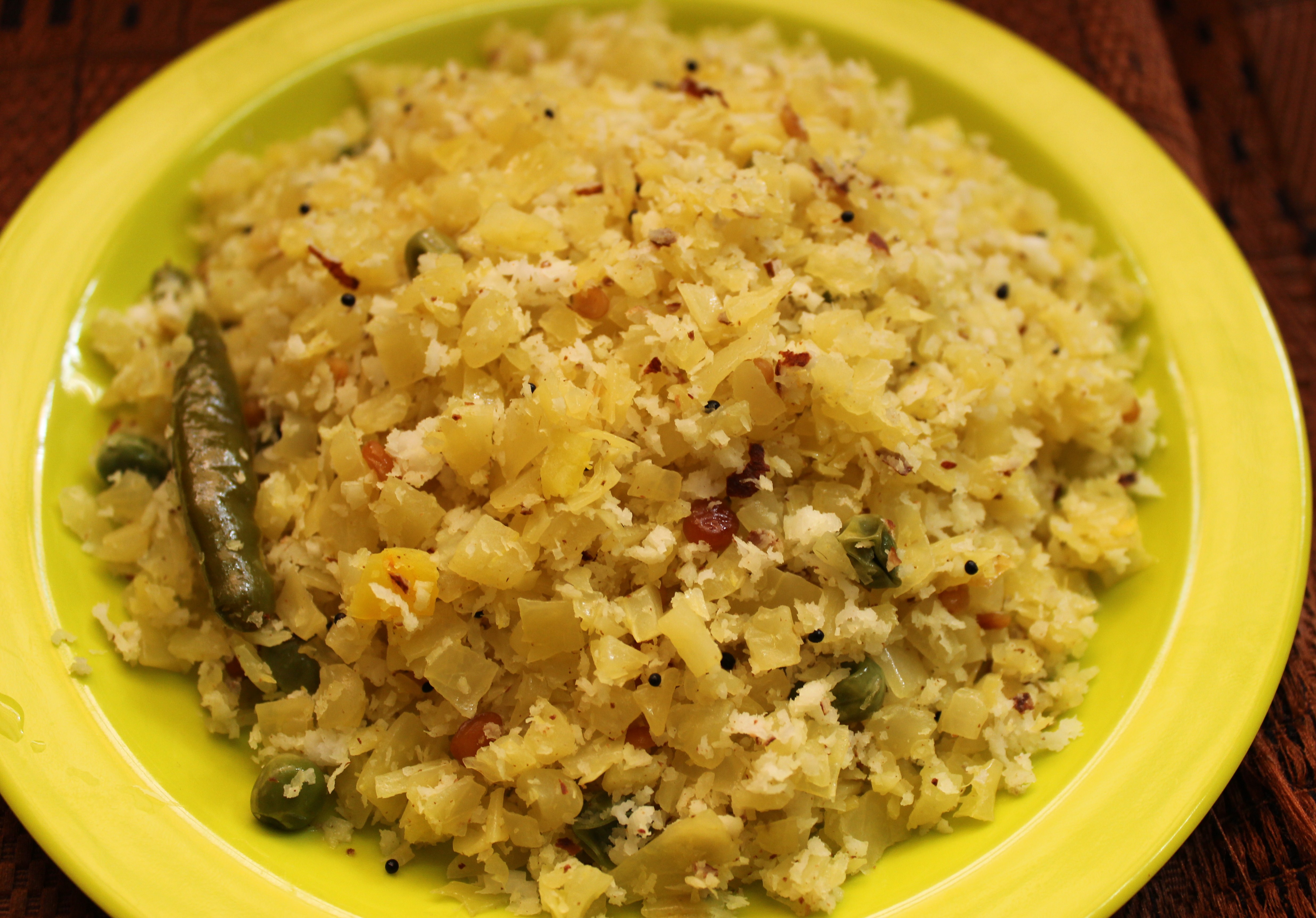 Cabbage stir fry is a simple and delicious side dish which goes well with rice. Cabbage is rich in Vitamin C and K and helps in improving digestion. This vegetable is made with cabbage, green chillies, chana dal, urad dal and grated coconut.
Ingredients
1 medium size cabbage
Green chillies - 4 nos (slit vertically into 2)
Urad dal - 1 teaspoon
chana dal - 1 teaspoon
Turmeric powder - 1/4 teaspoon
Green peas - 1/4 cup
Mustard seeds - 1 teaspoon
Grated coconut - 1/2 cup
Oil - 1 tablespoon
Salt to taste
Method
Step 1
HOW TO MAKE CABBAGE PALYA OR CABBAGE STIR FRY RECIPE Chop the cabbage into very small pieces.
Step 2
Heat oil in a kadai. Once the oil becomes little hot, add mustard seeds. When the mustard seeds stops spluttering, add urad dal, chana dal and green chillies.
Step 3
After the dal turns light brown, add chopped cabbage, green peas, turmeric pdr and salt and mix well.
Step 4
Sprinkle little water and cover the kadai with a lid.
Step 5
Cook on a medium flame for 10 to 15 minutes stirring in between.
Step 6
Remove from heat . Garnish with grated coconut.
Step 7
Serve cabbage stir fry with rice.