Collection of 27 paneer recipes – Easy Indian paneer recipes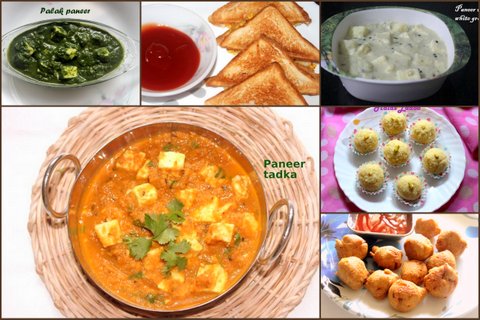 Paneer is a very common and important ingredient used in Indian cooking.  It is used in making curries, dry subzis or desserts.  Paneer is prepared by adding lemon juice or vinegar or citric acid to hot milk  to separate the curds from the whey.  The curd is then drained in muslin cloth and the excess water is removed from it.  The paneer is then dipped in chilled water for 2-3 hours to improve its texture.  I have compiled a list of paneer recipe from my blog for your easy reference and use.
Please click on the following link for collection of paneer recipes..