Mallige idli (soft idli) recipe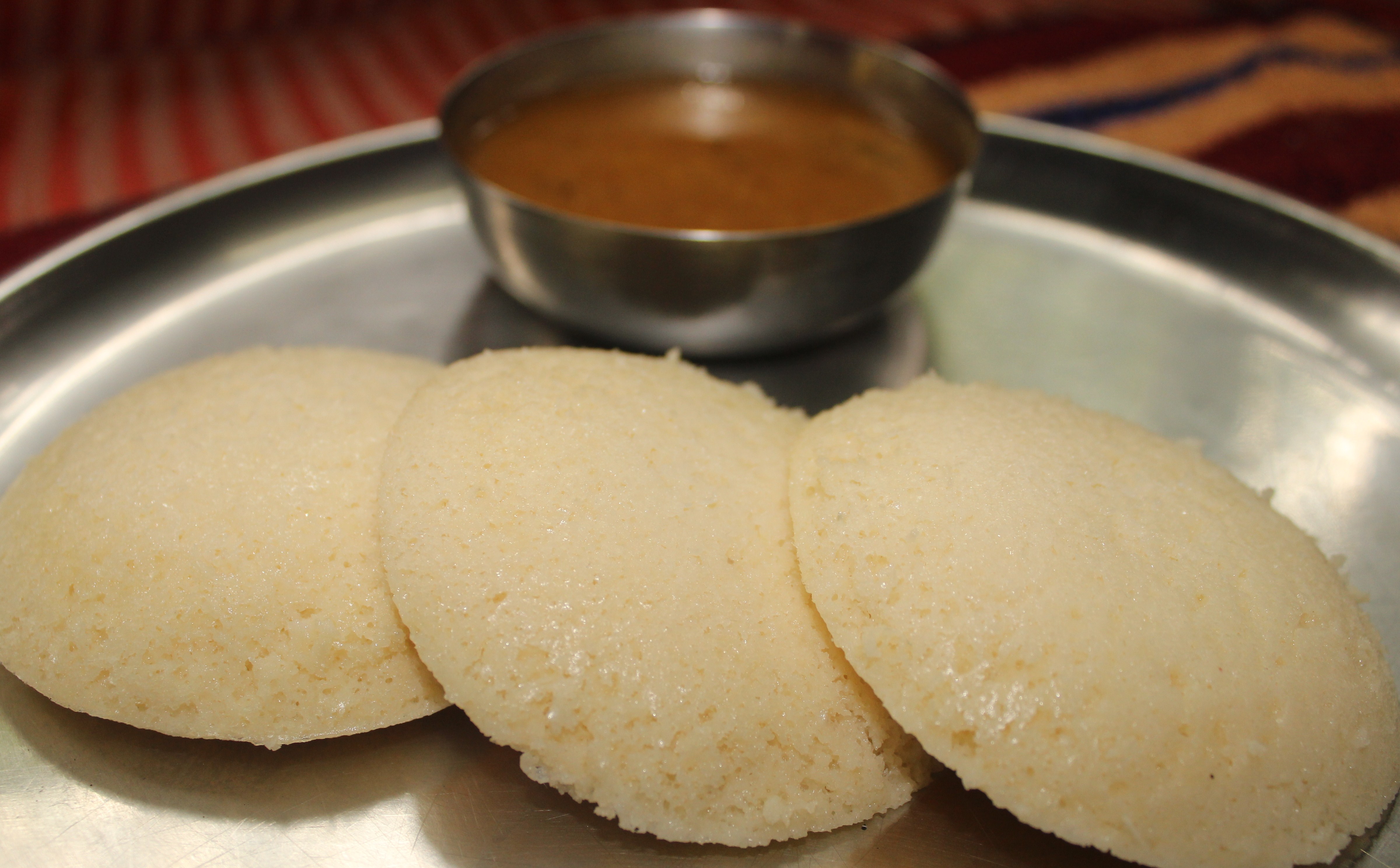 Idlis are one of the healthiest and a popular breakfast in South India.  Mallige is a kannada word.  It means the jasmine flower.  It is called as mallige idli because of the extra softness of the idli.  Mallige idli is  very famous in Mysore.  Cooked rice and beaten rice(poha) is added while making the idli batter which gives that softness  to idli.
Ingredients
Idli rice - 2 cups
Urad dal - 1 cup
Methi seeds - 1/4 teaspoon
Cooked rice - 1/2 cup
Beaten or flattened rice (poha) - 1/2 cup
Salt to taste
Method
Step 1
Soak idli rice and flattened rice with sufficient water for about 6 to 7 hours.
Step 2
Soak urad dal and methi seeds in a separate vessel for 6 to 7 hours.
Step 3
First grind urad dal and methi seeds with little water to a smooth paste and keep it aside.
Step 4
Then grind idli rice alongwith cooked rice and flattened rice and grind to a soft paste.
Step 5
In a vessel, combine together urad dal paste and idli rice mixture Add salt to taste and mix well. Keep aside idli batter for 10 to 12 hours for fermentation.
Step 6
Grease the idli mould with some oil and pour batter and steam cook for 10 to 12 minutes. Let the idlis cool for few minutes before taking them out.
Step 7
Serve mallige idli hot with sambar or coconut chutney.
Step 8
Tips for making soft idlis : Adding methi seeds, cooked rice and flattened rice while grinding, makes the idlis turn out soft and fluffy. The idli batter when ground should be of a smooth medium consistency. If possible, try using idli grinder instead of regular mixer grinder. While grinding, add water accordingly, till you get a smooth batter which is not too thick or too thin. Too thick batter gives very hard idlis. While grinding make use of spatula to ensure there is no rice stuck on the sides of idli grinder. Batter well fermented gives soft and fluffy idlis. Do not stir the batter while making idlis. Ensure that you buy good quality urad dal.