Paruppu usili recipe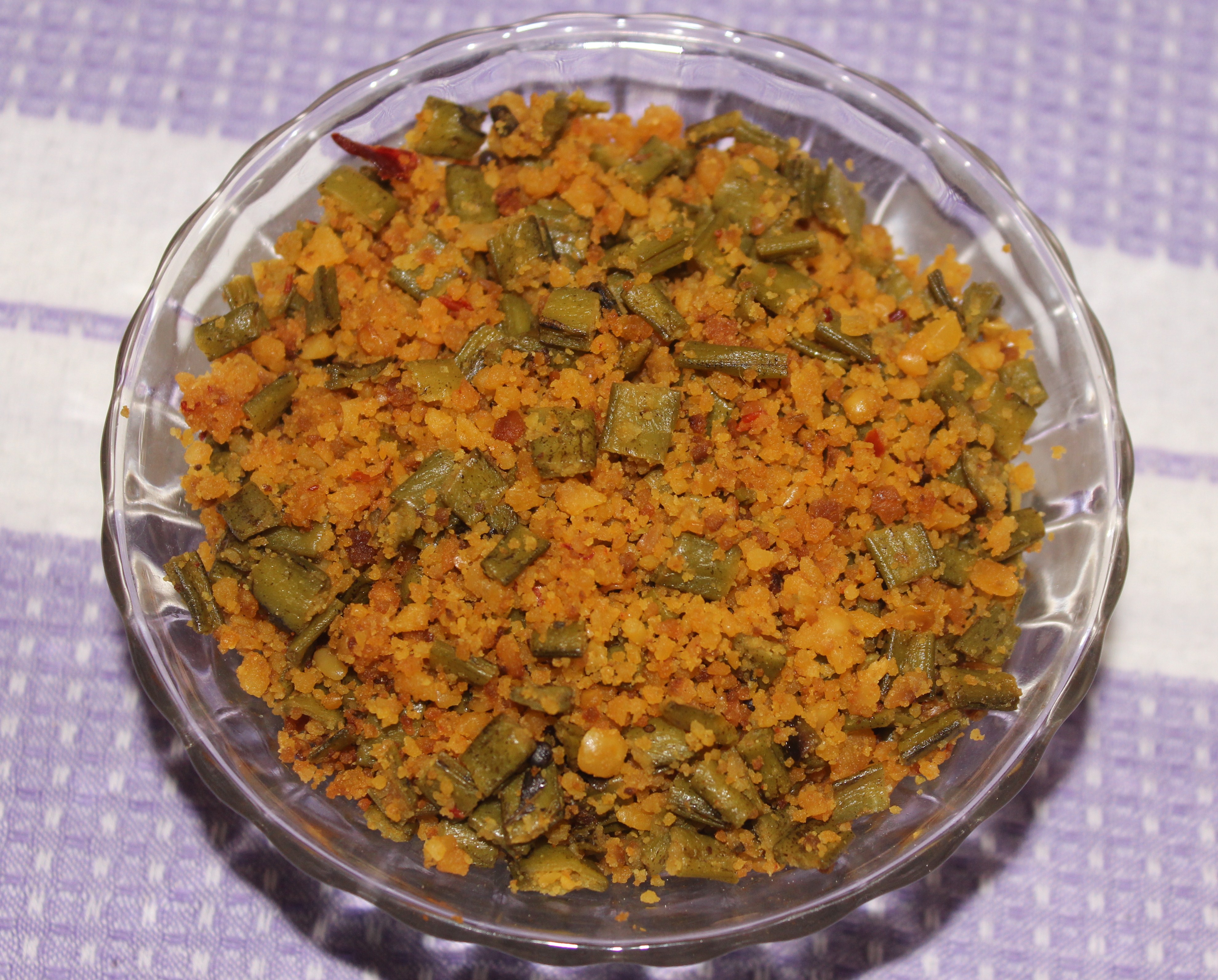 Paruppu usili is a very popular South Indian side dish for rice.  It is a dry curry made with clusterbeans, bengalgram dal, urad dal and red chillies.
Ingredients
Cluster beans - 250 gms
Oil - 1 tablespoon
Mustard seeds - 1/2 teaspoon
Urad dal - 1/2 teaspoon
1 string of curry leaves
A pinch of asafoetida
Turmeric powder - a pinch
TO GRIND
Bengalgram dal (chana dal) - 1/4 cup
Tur dal - 1/4 cup
Whole red chillies - 5
Salt to taste
Method
Step 1
Wash and chop the cluster beans into small pieces. Cook them well with water, salt and turmeric powder till soft (not too mushy). Once the cluster beans are cooked, drain out the water and set aside.
Step 2
Soak bengalgram dal and tur dal in water for an hour. Drain the water completely. Grind them with red chillies, salt and asafoetida without adding water to a coarse mixture. Ensure not to make a paste or else you won't get the perfect texture.
Step 3
Steam the ground mixture in a idli steamer for 10 minutes and keep aside.
Step 4
Once cooled, crumble the steamed paruppu with your hands and set aside.
Step 5
Heat oil in a pan. Temper with mustard seeds, urad dal and curry leaves.
Step 6
Add crumbled paruppu and stir fry for 2 to 3 minutes. Add turmeric powder and salt and mix well.
Step 7
Add cooked cluster beans and saute for another 3 to 4 minutes.
Step 8
Once cooked, remove the paruppu usili in a serving bowl.
Step 9
Paruppu usili serves as a good accompaniment for rice.
Step 10
NOTE: Do not overcook the clusterbeans, other wise it becomes too mushy. The same recipe can be tried with plaintain flower or beans.