Potato cauliflower or aloo gobi curry recipe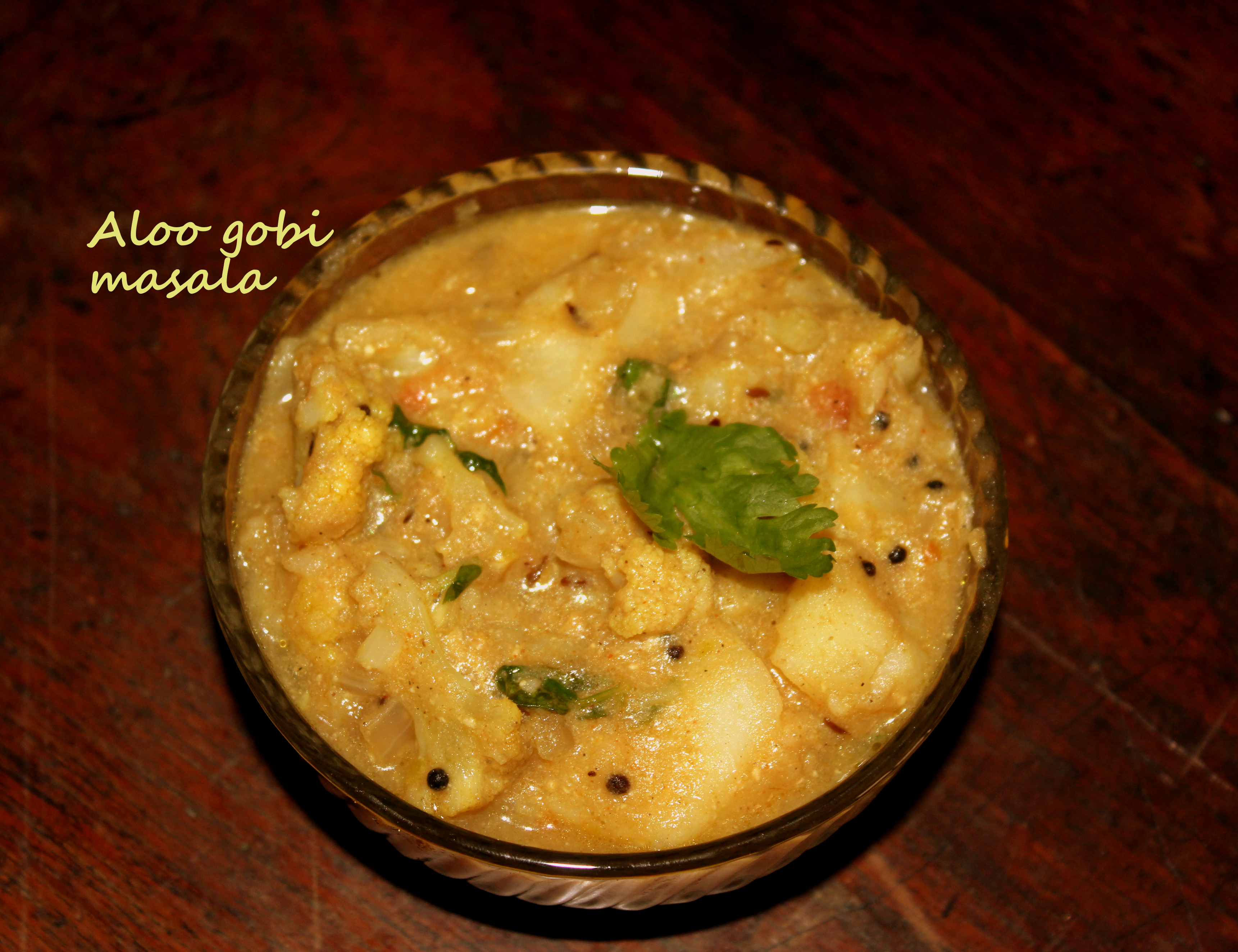 Potato cauliflower curry or aloo gobi is a North Indian dish made with potatoes, cauliflower, onions, tomatoes and cooked in Indian spices. It is a very quick and simple recipe and goes well with rotis as well as steamed rice.
Ingredients
Cauliflower florets - 1 cup
Potatoes - 1 cup (chopped into medium pieces)
Cooking oil - 2 tablespoons
Cumin seeds - 1/2 teaspoon
Coriander powder - 1 teaspoon
Red chilli powder - 1/2 teaspoon
Turmeric powder - 1/4 teaspoon
Garam masala powder - 1/2 teaspoon
Kasoori methi leaves - 1 teaspoon (crushed)
Chopped coriander leaves for garnishing
Salt to taste
FOR GRINDING TO PASTE
Garlic cloves - 4
Ginger - 1 inch small piece
Onion - 1 (large sized)
Tomato - 1 (large sized)
Green chillies - 2
Method
Step 1
HOW TO MAKE POTATO CAULIFLOWER OR ALOO GOBHI CURRY RECIPE Remove the cauliflower florets and boil them in 2 cups of water with little salt, for upto 10 minutes. Drain the water and keep the florets aside.
Step 2
Peel the skin of the potatoes and cut them into medium pieces and immerse them in water to prevent them from becoming dark in colour.
Step 3
Chop the onion and tomato roughly into large pieces and grind the chopped onions and tomatoes along with garlic cloves, ginger and green chillies with little water to make smooth paste. Set aside.
Step 4
Heat oil in a pan. Add cumin seeds and once the seeds start to crackle, add the ground paste and mix well.
Step 5
Add turmeric powder, red chilli powder, coriander powder and garam masala. Stir fry on a low flame, till the oil leaves the sides of the masala paste.
Step 6
Now add cauliflower florets and potato pieces. Add little water and cook on a medium flame with the pan covered with a lid.
Step 7
Cook till the vegetables become little soft. Add little water if the curry becomes too dry. Add crushed kasoori methi leaves and combine together.
Step 8
Lastly add chopped coriander leaves and mix well. Switch off the flame. Remove the curry in a serving bowl.
Step 9
Serve potato cauliflower curry hot with rotis, naans or parathas or with plain steamed rice.