Mint lemonade recipe – how to make fresh mint lemonade recipe – summer drinks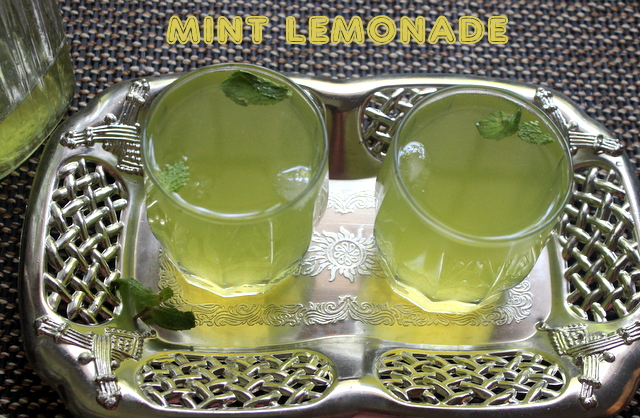 Mint lemonade is a very refreshing and healthy drink made from mint leaves and lemon.   It is a great quencher for the hot summer days and a fat-free drink, if you have it without sugar.  Mint leaves adds freshness to the beverage.  It is also easy and quick to make and can also be had at all occasions, irrespective of any season, as a healthy beverage.  You can adjust sugar according to your taste buds.
If you are looking for summer drinks recipes, you can also try watermelon juice, sweet lassi and salted buttermilk from my blog.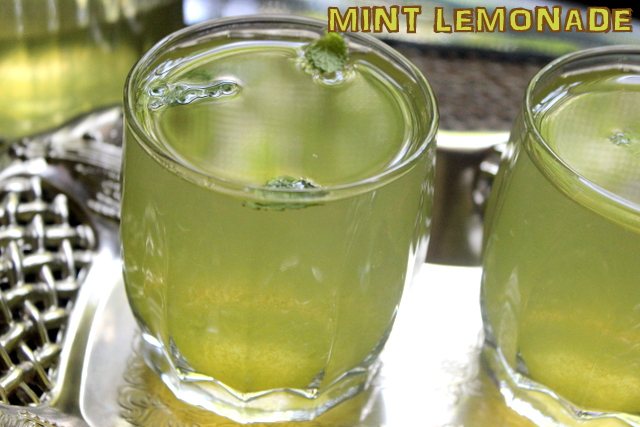 Prep Time :  10 mins
Servings : 2 persons
Indian cuisine
INGREDIENTS
Water – 2 cups
Lemon – 1
Pudina/mint leaves – 1/4 cup
Sugar – 2-3 tablespoons
A pinch of salt
Mint leaves for garnishing
Few ice-cubes
HOW TO MAKE OR PREPARE MINT LEMONADE RECIPE
Take 2 cups of water in a container or bowl.  Squeeze lemon juice into it.  Mix well.
Add sugar and salt and mix well again.  Grind the pudina/mint leaves with few teaspoons of water in a blender or mixer grinder.
Strain the pudina juice into a small bowl, with the help of a strainer.
Add the pudina juice to the lemon water in the container.  Combine everything well.  Mint lemonade is ready to be served.
Add few ice-cubes and serve mint lemonade chilled and enjoy!!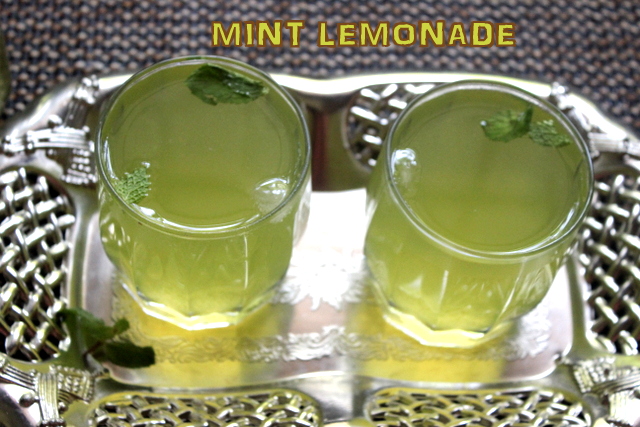 NOTES/TIPS
You can use chilled water for making this lemonade.
Adjust sugar according to the taste buds, desired by you.
Sprinkle little pepper powder to further enhance the taste.