Potato sandwich or aloo sandwich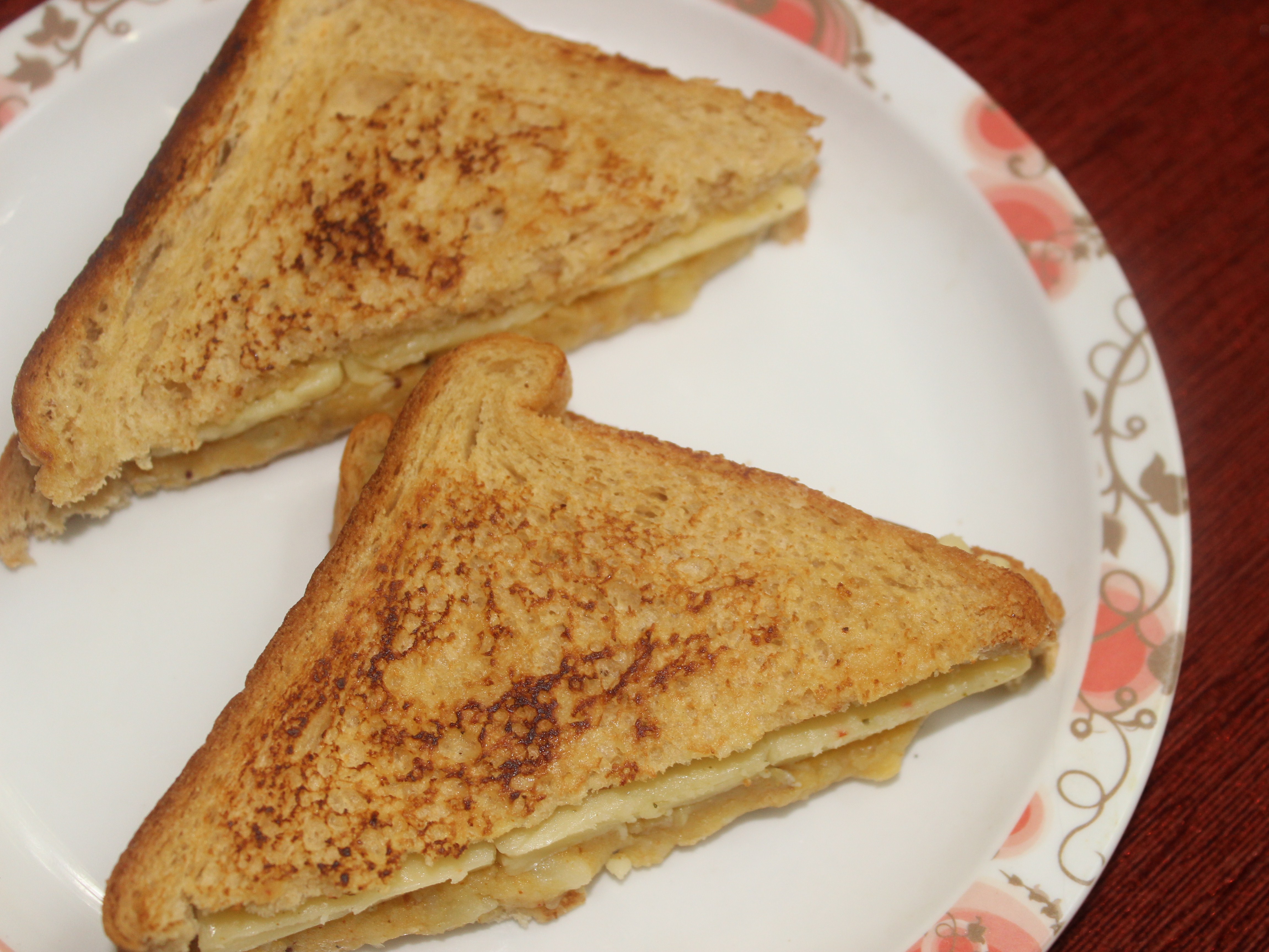 Aloo sandwich is very easy to make and a good choice for a healthy and wholesome snack.  It is made with mashed potatoes, cheese slices, green chillies, garam masala, coriander leaves and lemon juice.  Aloo sandwich is a very delicious snack which can had as a breakfast dish or tea time snack.
Ingredients
Potatoes - 2 medium
White bread slices -4
Cheese slices - 2
Green chillies - 2 (chopped finely)
Garam masala - 1/2 teaspoon
Chopped coriander leaves - 1 tablespoon
Lemon juice - 1 tablespoon
Salt to taste
Butter
Tomato ketchup
Method
Step 1
Boil and mash the potatoes. Take a mixing bowl. Add mashed potatoes, green chillies, garam masala, coriander leaves, salt and lemon juice and mix well. Set aside.
Step 2
Apply butter on one slice of bread and spread evenly. Then spread potato mixture. Then keep one cheese slice on top of potato mixture. Close with another slice of bread
Step 3
Heat butter on a flat pan on a medium flame and cook/roast the sandwich on both sides till golden brown and till the cheese is melted slightly.
Step 4
Slice them in squares or triangle shape as desired.
Step 5
Serve aloo sandwich hot with tomato ketchup.