Vegetable manchurian gravy recipe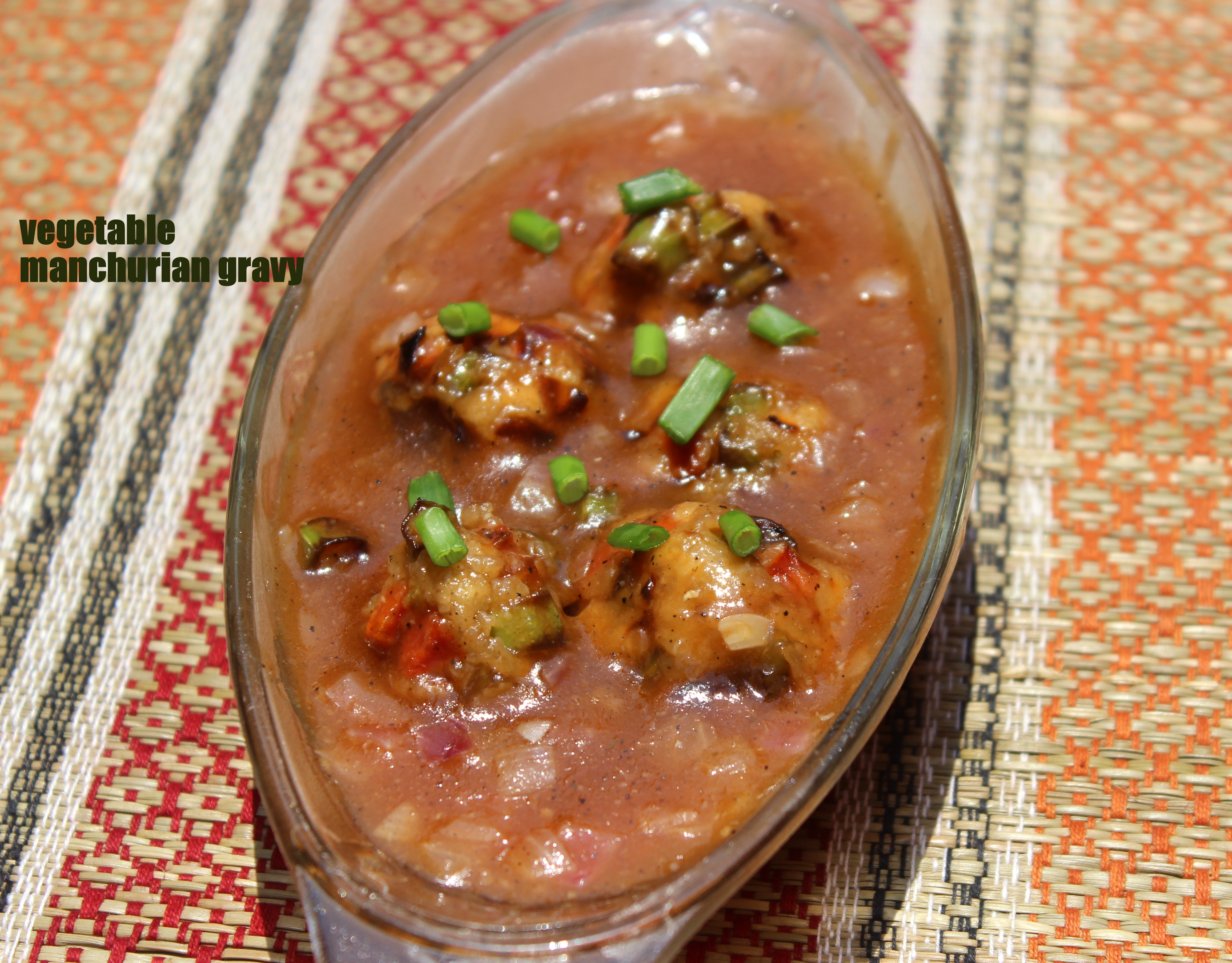 Vegetable manchurian is a popular Indo chinese dish and is best served as a side dish for fried rice. It is deep fried vegetables balls in a soya sauce based gravy.
Ingredients
FOR THE VEGETABLE MANCHURIAN BALLS
Cabbage - 1/2 cup (grated or chopped inely)
French beans - 1/4 cup (chopped finely)
Carrot - 1/2 cup (grated or chopped finely)
Black pepper powder - 1 teaspoon
Ginger-garlic paste - 1 teaspoon
All purpose flour/Maida - 1/2 cup
Corn flour - 3 tablespoons
Salt to taste
FOR THE GRAVY/SAUCE
Onion - 1 (chopped finely)
Garlic cloves - 5 to 6 (chopped finely)
Corn flour - 1 tablespoon
Water - 1 cup
Green chilli sauce - 1 tablespoon
Soya sauce - 2 tablespoons
Tomato sauce - 1/4 cup
Sugar - 1/4 teaspoon (optional)
Black pepper powder - 1 teaspoon
Vinegar - 1 teaspoon
Salt to taste
Method
Step 1
HOW TO MAKE VEGETABLE MANCHURIAN GRAVY RECIPE In a mixing bowl, add all the ingredients mentioned under 'Vegetable manchurian balls' and mix together.
Step 2
Add very little water or sprinkle the water as the vegetables oozes out water. Mix well and roll into small balls and keep it aside.
Step 3
Heat sufficient oil on a medium flame. Deep fry the balls till dark golden colour. Drain the balls on an absorbent paper and keep aside.
Step 4
For the gravy, heat oil in a pan. Add onions, garlic cloves and stir fry till light brown in colour.
Step 5
Add soya sauce, green chilli sauce, tomato sauce, vinegar, pepper powder, sugar and salt. Dissolve the corn flour in 1 cup of water and add the same to this mixture and combine together.
Step 6
Simmer for few minutes on a low flame, until the mixture starts boiling and changes the colour.
Step 7
Once the gravy becomes little thick, add the manchurian balls and switch off the flame.
Step 8
Serve vegetable manchurian gravy hot with fried rice.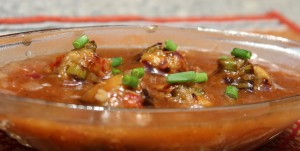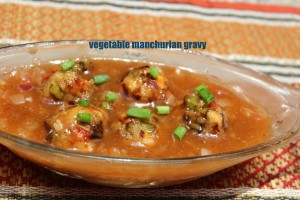 Step 9
NOTES : Adjust the water according to the thin or thick consistency gravy, as required by you.