Badanekayi gojju or brinjal curry recipe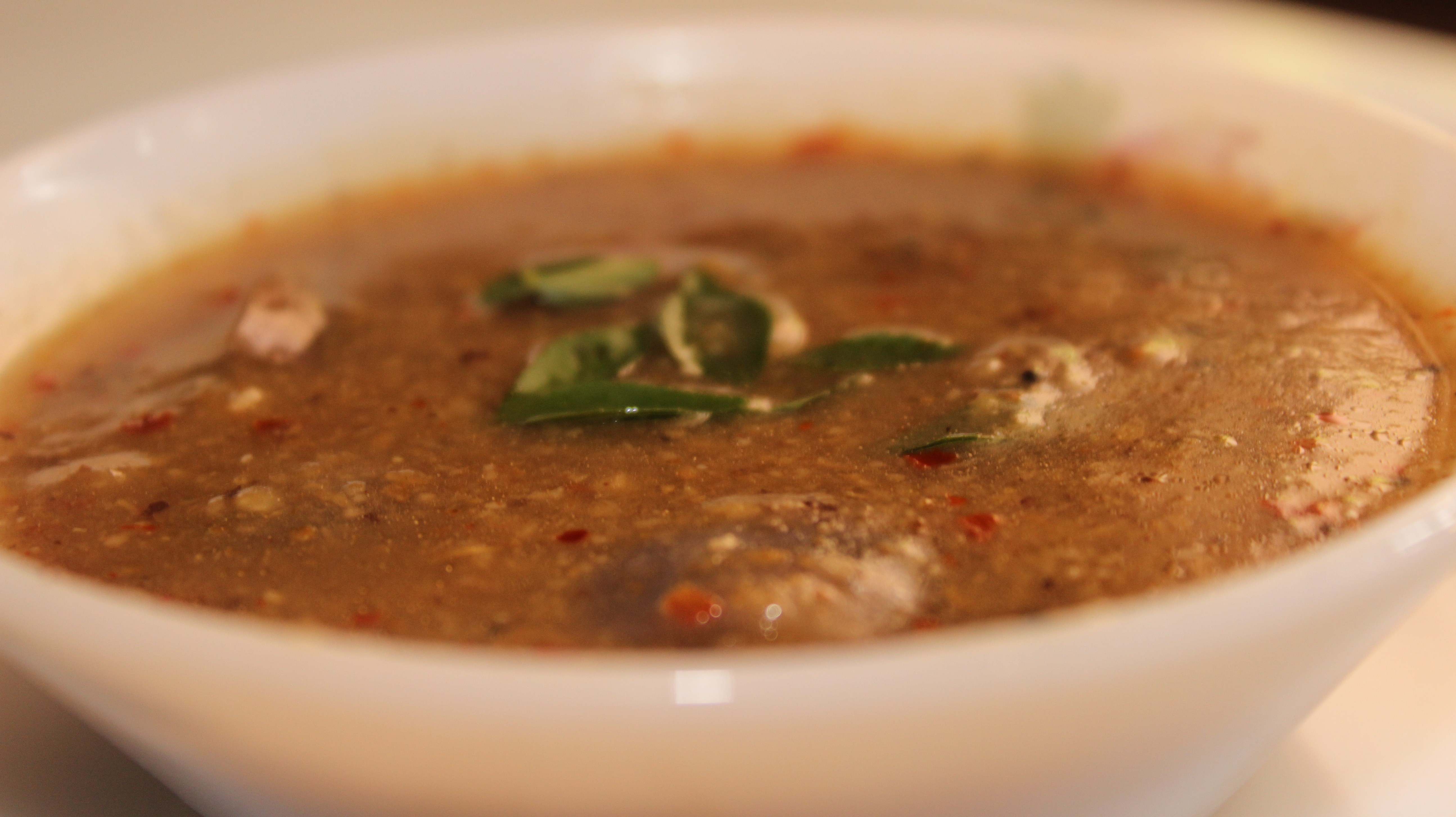 Badanekayi gojju is a very popular dish of Karnataka. It is a delicious curry that goes well with rice.
Ingredients
Small brinjals - 2 nos
1 lemon size tamarind
Rice flour - 1 teaspoon
Mustard seeds - 1/4 teaspoon
Grated jaggery - 2 teaspoons
A string of curry leaves
A pinch of asafoetida
Salt to taste
Oil - 2 tablespoons
Coriander seeds - 2 teaspoons
Urad dal - 1 teaspoon
Chana dal/ split bengal gram - 1 teaspoon
Mustard seeds - 1/2 teaspoon
Whole red chillies - 3 nos
Methi seeds - 1/4 teaspoon
Grated coconut - 2 teaspoons
Method
Step 1
HOW TO MAKE BADANEKAYI GOJJU OR BRINJAL CURRY RECIPE Wash and cut the brinjals into medium pieces and immerse them in a bowl of water. This prevents brinjals from changing the colour. You can also add little salt to the water.
Step 2
Boil a lemon size tamarind in 2 cups of water for 10 to 15 minutes. After it cools down, squeeze the tamarind and remove the pulp. Strain and keep aside tamarind water.
Step 3
Heat 1 teaspoon of oil in a pan. Add coriander seeds, urad dal, chana dal, mustard seeds, dry red chillies and methi seeds. Fry till they turn light brown. Add grated coconut. Saute for half a minute on a low flame.
Step 4
Remove from heat and grind them to a fine powder and keep aside.
Step 5
Heat the remaining oil in the same pan.
Step 6
Add mustard seeds. Once they splutter, add brinjal pieces and saute for some time till they become little soft.
Step 7
Add 2 cups of tamarind water, salt, asafoetida, curry leaves and boil till the raw smell of tamarind exudes.
Step 8
Add ground masala powder, jaggery and stir well.
Step 9
Mix rice flour in half a cup of water and add to the curry. Add water if required and cook on a low flame for 5 to 6 minutes till it becomes of a medium consistency.
Step 10
Remove from heat and serve badanekayi gojju hot with rice.