Oats uthappam recipe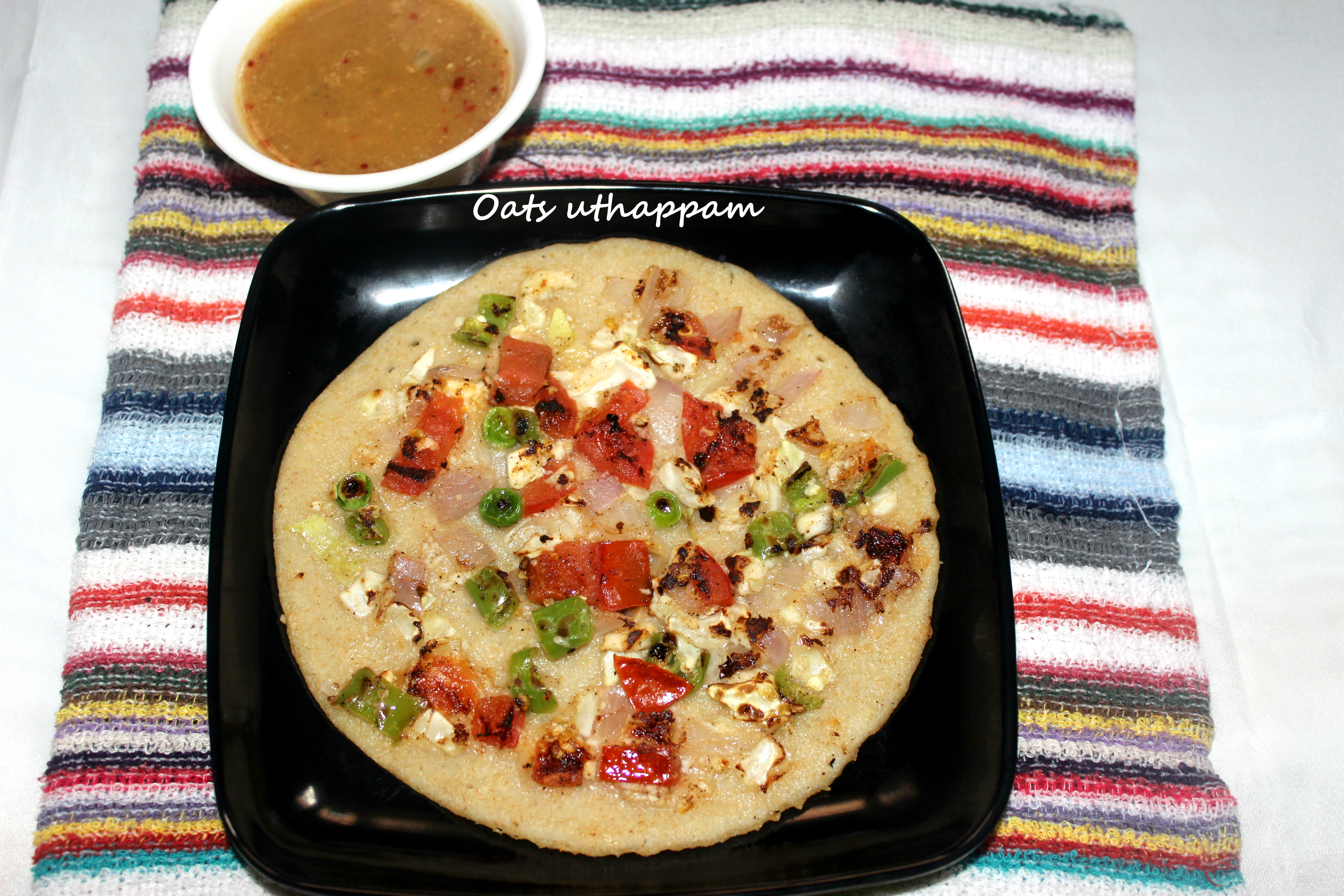 Oats are 100% whole grain and a natural source of carbohydrates and dietary fibre. It helps reduce cholesterol and gives energy to keep you going. Uthappam made with oats is not only healthy but also delicious and a good option for breakfast. People who do not like oats with milk can opt for oats uthappam. I tried oats uthappam with instant oats, semolina, green chillies and vegetables to make it more healthier and tasty.
Ingredients
Instant oats - 1 cup
Semolina (rava or sooji) - 1/2 cup
Water - 1 1/2 cups
Asafoetida (hing) - 1/4 teaspoon
Salt to taste
FOR THE TOPPING
Grated paneer - 1/2 cup
Onion - 1 (chopped finely)
Tomato - 1 (chopped finely)
Green peas - 1/4 cup
Grated cabbage - 1/4 cup
Green chillies - 2 (chopped finely)
Chopped coriander leaves
Salt to taste
Method
Step 1
HOW TO MAKE OATS UTHAPPAM RECIPE Grind instant oats in a mixer to a fine powder and keep it aside.
Step 2
Take a mixing bowl. Add ground oats powder, semolina, asafoetida, salt and water and mix well to get a thick pouring consistency. Adjust water accordingly.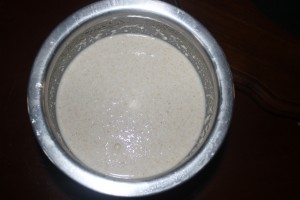 Step 3
Beat well and keep the batter aside for 20 minutes.
Step 4
Take another bowl. Add all the ingredients given under 'topping' together and keep aside.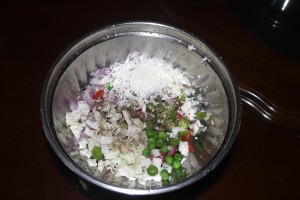 Step 5
Heat a non-stick tawa. Put a drop of oil and wipe it off. Pour one small ladle of batter on it. Spread the batter a little with the back of the ladle, keeping it slightly thick.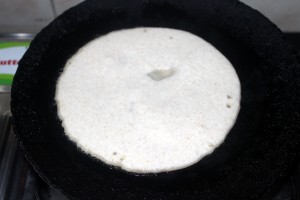 Step 6
Spread a little topping on the top and press the topping lightly with a spoon. Keep the flame on a low to medium flame. Drizzle little oil around the uthappam.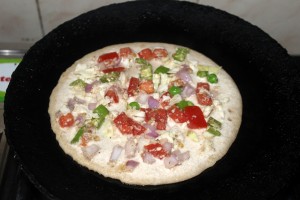 Step 7
Once the edges turn golden and the underside is cooked, flip on the other side. Drizzle just 1/4 teaspoon of oil around the uthappam. Cook on the other side till it becomes crispy and the onions turn a little brown.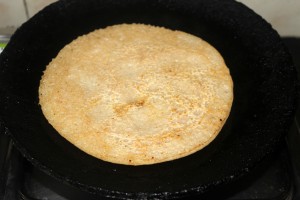 Step 8
Once it is cooked, remove the uthappam from the tawa and serve hot with sambar or coconut chutney.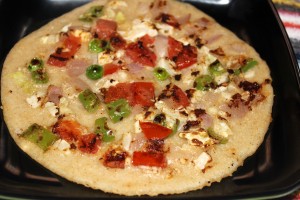 Step 9
NOTES : Oats uthappam tastes good when served hot. It is very flimsy and hence flip on the other side very gently. You can also add grated carrot or capsicum to make it more healthier .