Bele Saaru (Rasam) recipe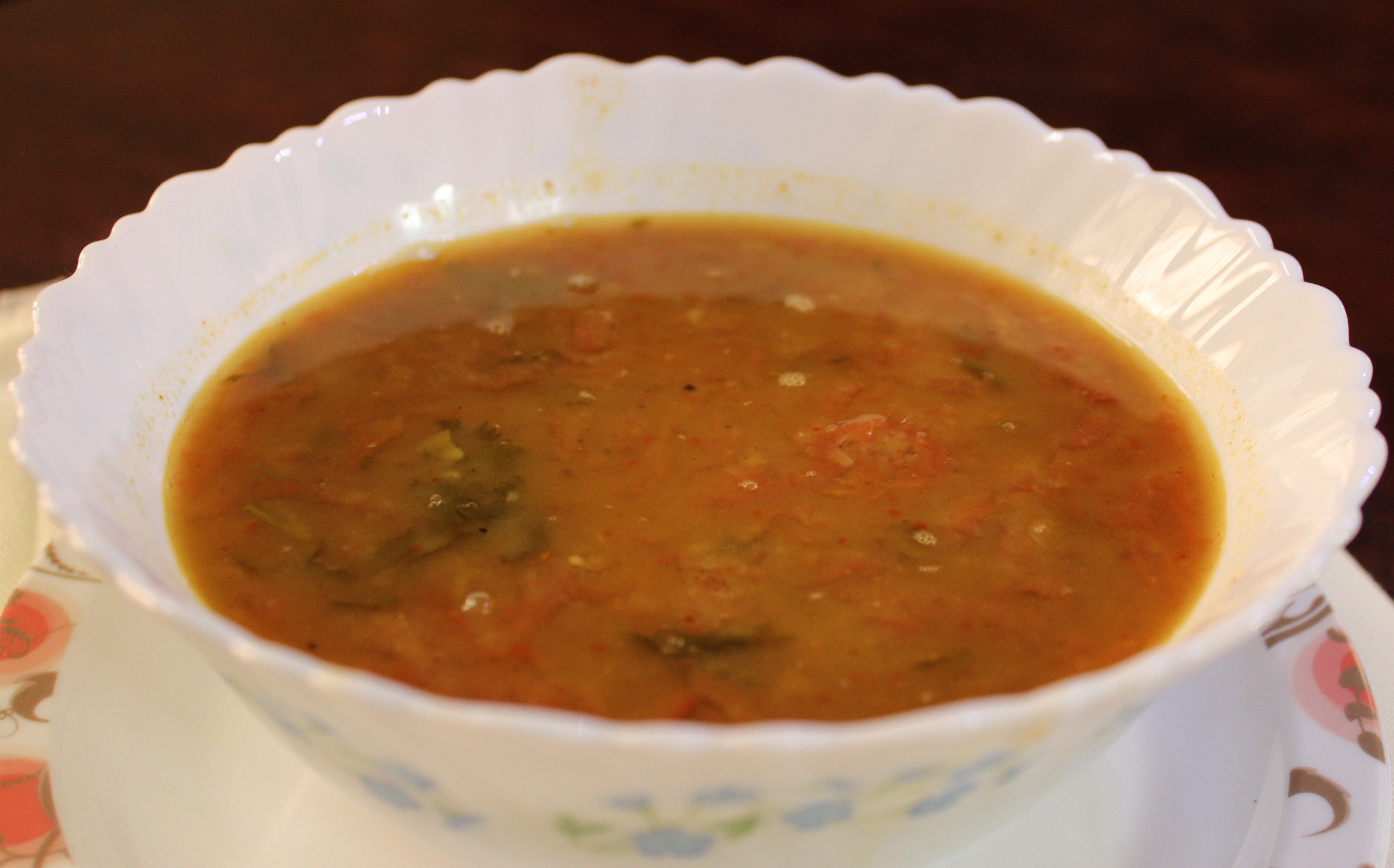 Bele saaru or rasam is a very easy to cook and  popular dish in South India and it is best served with rice.  Bele saaru is a traditional South Indian dish which is made from tamarind juice and tomatoes.  During rainy seasons, it can be had as a hearty soup.
Ingredients
Tur dal - 1/2 cup
Tamarind water - 1/4 cup
Mustard seeds - 1/2 tsp
Tomato - 1 no (chopped finely)
Saaru powder (rasam powder ) - 1 1/2 tsp
A string of curry leaves
Few coriander leaves
Salt to taste
Ghee- 2 tsps
Method
Step 1
Wash and soak tur dal in water for 45 minutes. Add turmeric powder to water and pressure cook till 4 whistles or until soft.
Step 2
For tamarind water, soak a lemon size ball of tamarind in water for half an hour to 45 minutes and then squeeze the water from the tamarind.
Step 3
Pour the tamarind water in a vessel. Add salt, asafoetida, chopped tomatoes, saaru or rasam powder, curry leaves and coriander leaves and boil on a medium flame, till the aroma exudes.
Step 4
Then add boiled tur dal and enough water to get a medium consistency. Boil the saaru till it reaches the boiling point. Remove from fire.
Step 5
Heat ghee in a tadka pan. Add mustard seeds. Allow it to splutter and pour it in saaru.
Step 6
Serve saaru or rasam hot with rice