Fenugreek leaves (methi) stir-fry recipe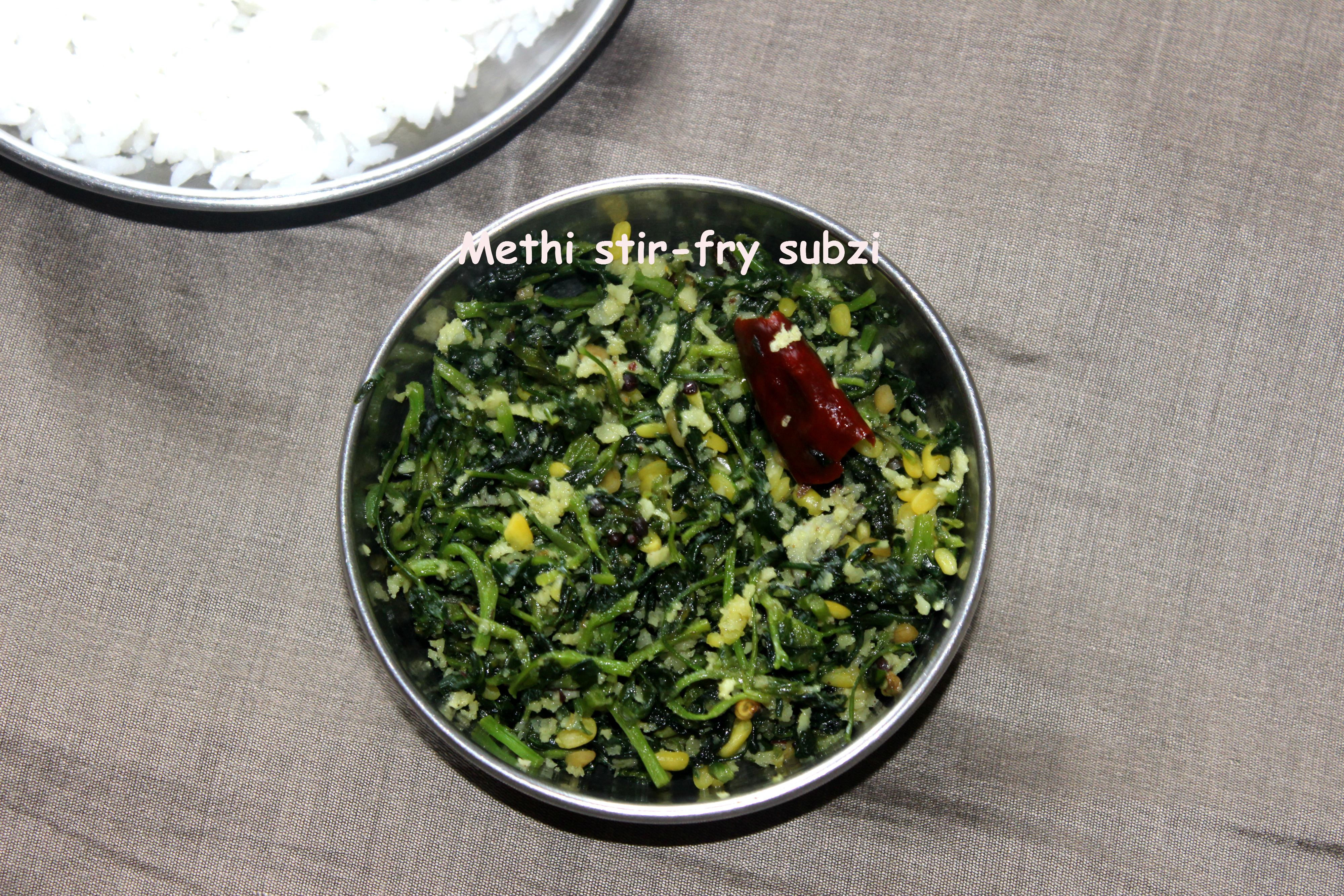 Fenugreek leaves gives you all the goodness associated with green vegetables. It is a good source of iron and rich in fibre content. Inspite of so many benefits, people avoid eating fenugreek because of its bitterness. The solution is to either add the fenugreek leaves to foods like dals, curries or mix it with the flour to make tasty methi parathas. Fenugreek (methi) stir fry is a easy and quick vegetable made with fenugreek leaves, split yellow moong dal and coconut. It serves a good side dish for rice. I add sugar at the end to reduce the bitterness of the leaves and benefits be utilised to the fullest.
Ingredients
Fenugreek leaves (methi) -1 big bunch
Split yellow moong dal - 2 tablespoons
Cooking oil - 2 tablespoons
Mustard seeds - 1/2 teaspoon
Whole red chillies - 4
Urad dal - 1/2 teaspoon
Grated coconut - 1/2 cup
Sugar - 1 tablespoon (optional)
Salt to taste
Method
Step 1
HOW TO MAKE FENUGREEK LEAVES (METHI) STIR FRY RECIPE Clean the fenugreek leaves thoroughly. Soak the fenugreek leaves in salted water for upto 10 minutes. Drain the water and chop the leaves finely and keep it aside.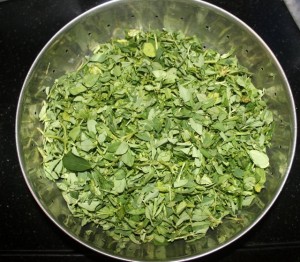 Step 2
Soak the yellow moong dal for 15-20 minutes with enough water. After 20 minutes, drain the water and keep the moong dal aside.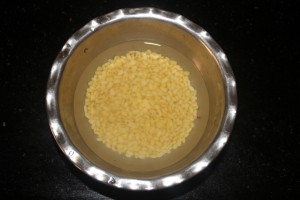 Step 3
Heat oil in a pan. Add mustard seeds. Once the seeds stops spluttering, add urad dal and red chillies and saute till the urad dal becomes light brown.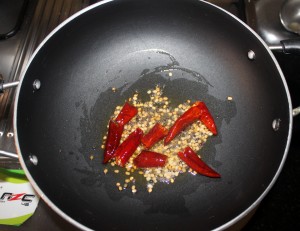 Step 4
Add chopped fenugreek leaves,soaked moong dal and salt and mix well.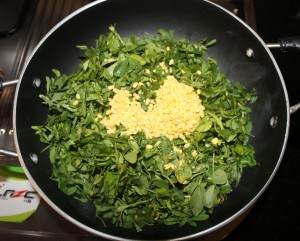 Step 5
Close the pan with a lid and cook for 10-12 minutes on a low flame stirring in between.
Step 6
Once the leaves are cooked and water is absorbed fully, switch off the flame.
Step 7
Add grated coconut and sugar and combine together. Methi stir-fry vegetable is ready to be served. It goes well as a side dish for rice.