Panaka or panakam recipe (jaggery and pepper flavoured drink) – Rama Navami recipes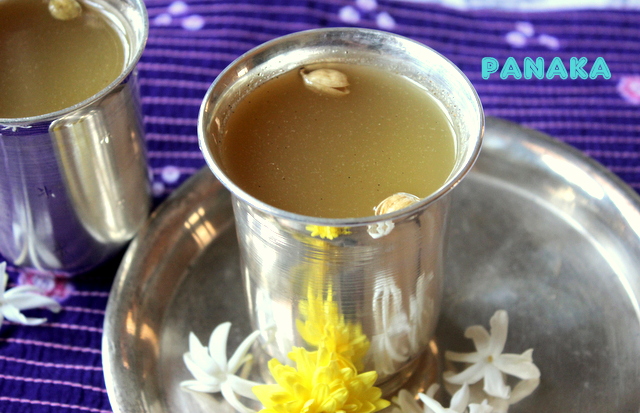 Panaka or panakam is a traditional indian drink which is prepared on Ram Navami. Ram Navami is a hindu festival celebrating the birth of Lord Rama. Panaka is offered as naivedya or prasad to Lord Ram. It is also called as panakam in Andhra Pradesh. Panaka or panakam is a festive sweet drink made from water,lemon and jaggery and flavored with ginger, pepper and cardamom powder. It is a very traditional and simple drink which not only helps to quench the thirst but also helps cool the system.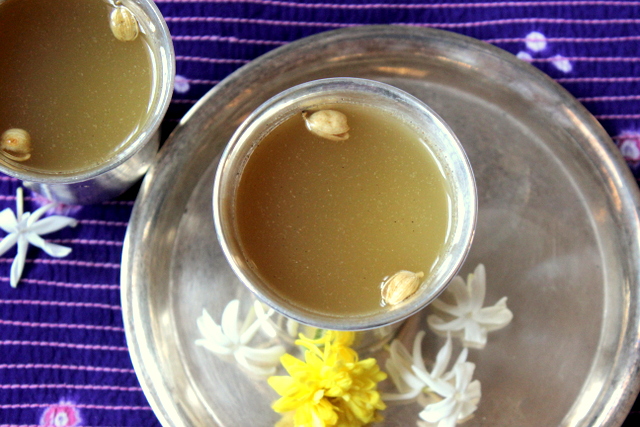 Prep Time : 10  mins
Servings :  4 persons
South Indian cuisine
INGREDIENTS
Water – 4 cups
Grated jaggery – 1 cup
Lemons – 2 nos
Grated ginger – 1 teaspoon
Cardamom powder – 1 teaspoon
Pepper powder – 1 teaspoon
HOW TO MAKE OR PREPARE PANAKA OR PANAKAM RECIPE
Take a mixing bowl. Add 4 cups of water.  To this, add grated jaggery, lemon juice, pepper powder, cardamom powder, and grated ginger and mix well. Set aside for 10-15 minutes, so that the flavours gets well absorbed in the water.
Strain the panaka with the help of a  strainer and serve chilled.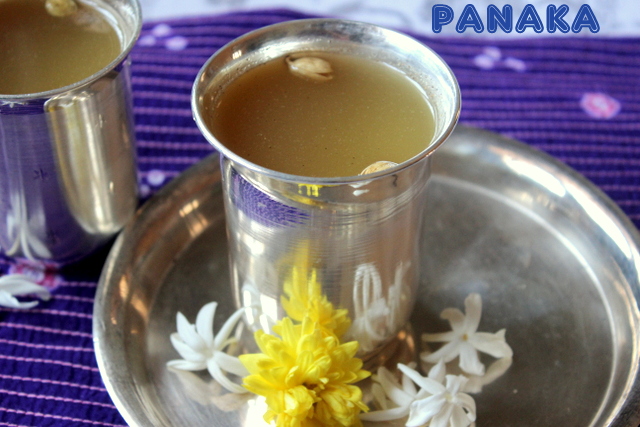 NOTES/TIPS
Adjust the jaggery as per the sweet taste required by you.
You can also add dry ginger powder instead of grated ginger.
You can use chilled water for making panaka.
Adjust lemon juice according to the taste.