Heerekai chutney or ridgegourd chutney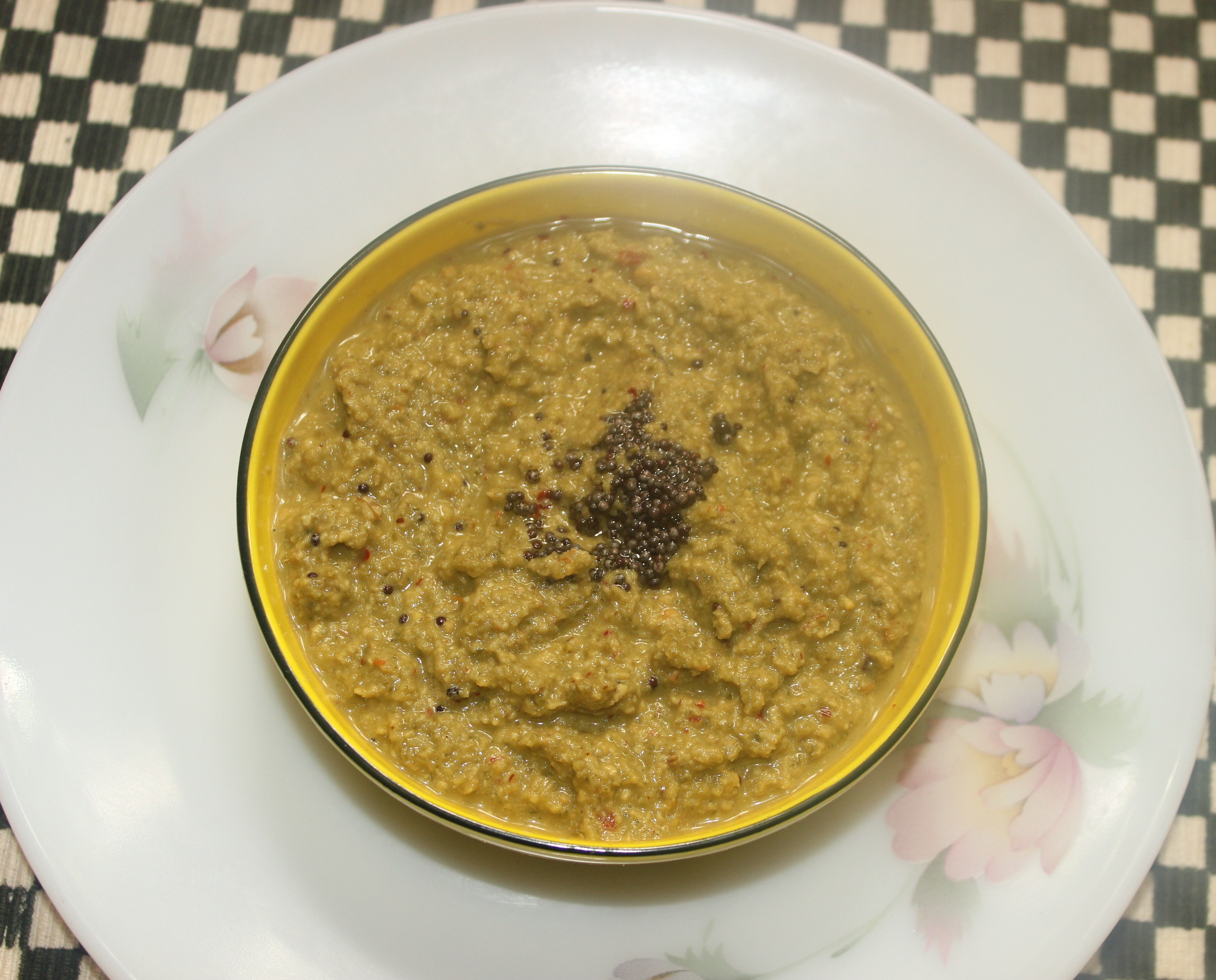 Heerekai chutney is made from the peels of ridgegourd, coconut and tamarind.  It is a good accompaniment for hot rice as well as dosas. Ridgegourd is called as peerkangai in Tamil and turai in hindi. It is low in fat and high in dietary fibre, vitamin C and iron. It also helps in strengthening your immune system against any infection.
Ingredients
Heerakai or ridgegourd peel - 3 cups (peels from 3 small ridgegourds)
Grated coconut - 1/2 cup
Whole red chillies - 3
Tamarind - a small lemon size ball
Chana dal - 2 tablespoons
Salt to taste
Cooking oil - 2 teaspoons
A pinch of asafoetida
Mustard seeds - 1/2 teaspoon
Method
Step 1
Heat 1 teaspoon of oil in a pan. Add chana dal and roast it changes colour to light brown. Remove from the pan and set aside.
Step 2
In the same pan, add peels of ridgegourd and roast till raw smell goes away.
Step 3
Once cooled down, grind roasted chana dal, roasted ridgegourd peels, coconut, red chillies, tamarind and salt to a coarse paste adding little water.
Step 4
Transfer the chutney to a serving bowl.
Step 5
For tempering, heat 1 teaspoon of oil in a tadka pan. Add mustards seeds and asafoetida. Once the seeds stops spluttering, pour the tempering to the chutney
Step 6
Serve heerekai or ridgegourd chutney with rice or dosas.
Step 7
Note : Grinding the chutney to a coarse consistency gives better taste, when had with rice or dosas.