Carrot halwa or Gajar ka halwa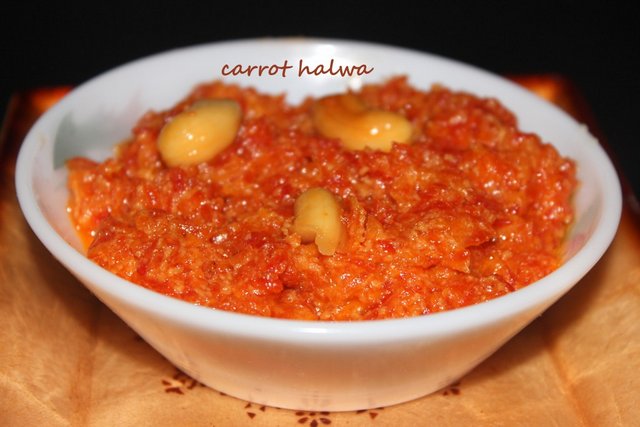 Carrot halwa or gajar ka halwa is a popular and traditional Punjabi dessert made from carrots, milk and sugar. It is traditionally had during festive occasions like Diwali, Holi and Raksha bandhan. Gajar ka halwa is best served hot during winter, but also tastes divine when served cold.
Ingredients
Carrots (dark red coloured long ones) - 6 to 7
Milk - 1/2 litre
Sugar - 1 cup
Khoya or mawa - 100 gms
Cashewnuts - 10
Ghee - 2 tablespoons
Cardamom powder - 1/4 teaspoon
Method
Step 1
HOW TO MAKE CARROT HALWA OR GAJAR KA HALWA RECIPE Wash the carrots thoroughly under running water. Cut the ends and peel the skin of the carrots.
Step 2
Grate them with the help of a grater and keep aside.
Step 3
Heat a non-stick thick bottomed pan. Add ghee and roast the cashewnuts till light brown. Keep aside. In the same pan, add grated carrots and saute them for 4-5 minutes on a low flame till you get a nice aroma of carrots.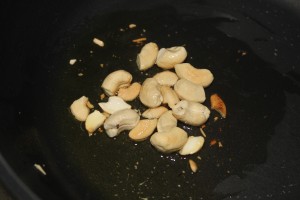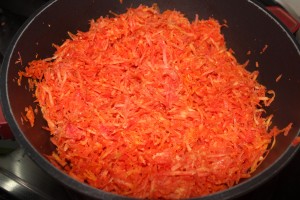 Step 4
Add milk and stir them well. Cook on a low flame for 20-25 minutes till the carrots are well cooked in the milk and all the milk is well evaporated.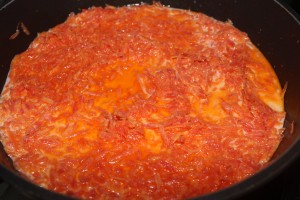 Step 5
Once the mixture becomes little thick, add sugar. Crumble the khoya and add it to the carrot mixture and mix well. Cook for another 15-20 minutes till the carrot mixture becomes a thick mass. Add cardamom powder and mix well. Then switch off the flame.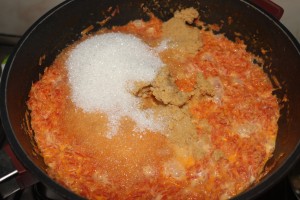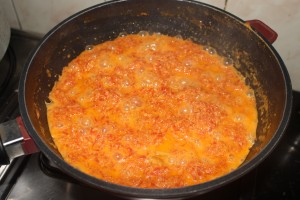 Step 6
Carrot halwa or gajar ka halwa is ready to be served.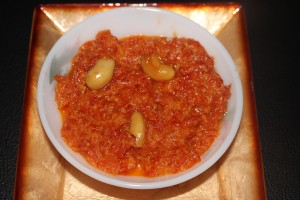 Step 7
NOTES: Carrot halwa tastes divine when served hot with cold vanilla icecream. Shred the carrots to medium size, if it is too fine, it gets mashed. Try using the delhi carrots which are long and red coloured which gives a good taste to the halwa. If you use a non-stick pan, carrot mixture does not stick much to the sides of the pan. If you use whole full fat milk and khoya, it gives a rich taste to the halwa.