Neer dosa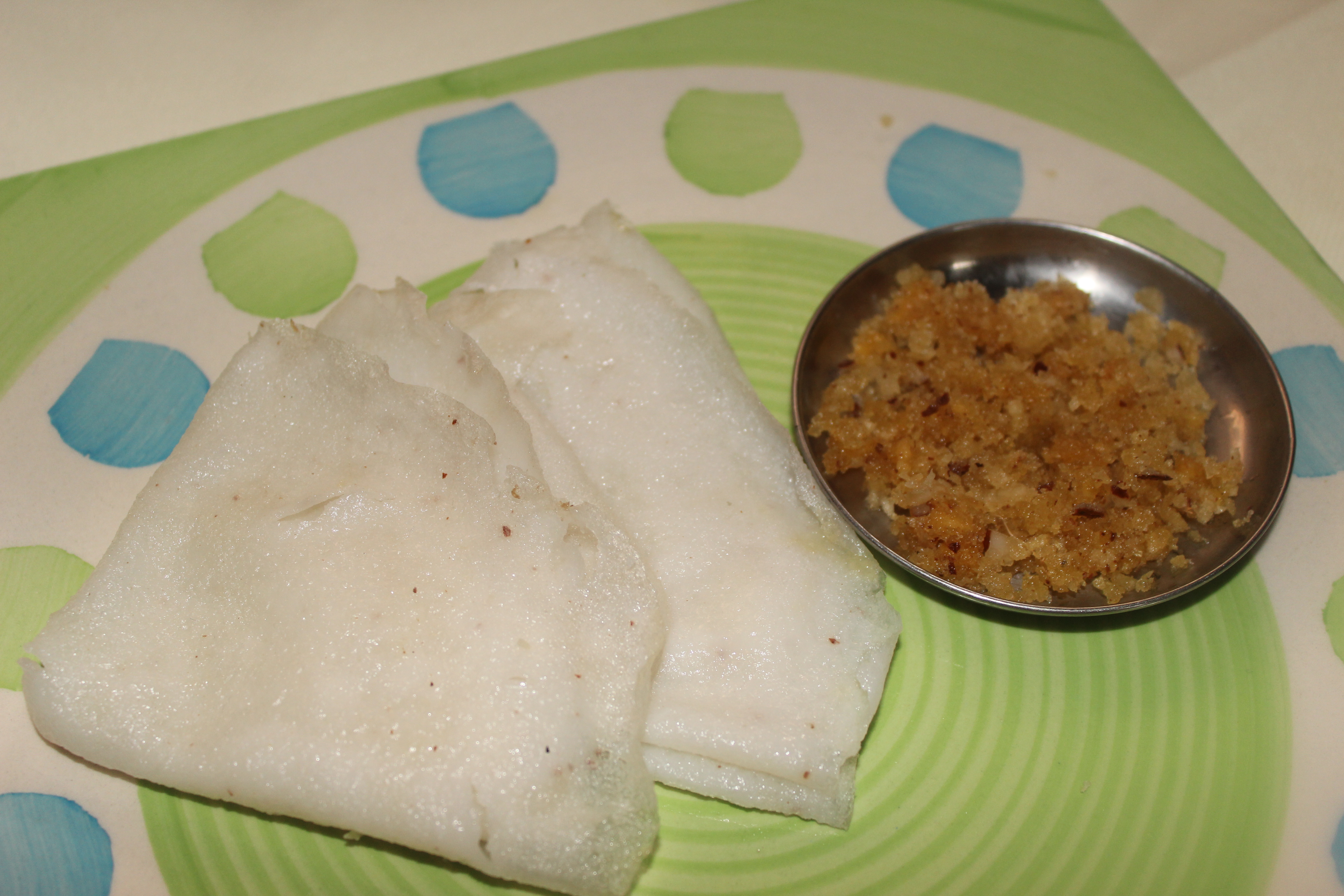 Neer dosa is a popular dish of Dakshin Kannada region in Karnataka.  Neeru means 'water' in kannada.  It is called as neeru dosa because it is prepared from watery rice batter.  No fermentation is required for making this dosa.  It is very easy to make and tasty too.  Neer dosa is a delicacy from Tulu nadu region in Karnataka.
Ingredients
Raw rice - 1 1/2 cups
Grated coconut - 2 tablespoons (optional)
Salt to taste
Method
Step 1
HOW TO MAKE NEER DOSA Soak the raw rice for 3 to 4 hours. Grind soaked rice along with grated coconut to a smooth thin batter.
Step 2
Add salt to the batter and set aside for an hour. The batter should be of watery consistency.
Step 3
Heat a non-stick dosa pan. Smear the pan with ghee.
Step 4
Pour a ladleful of batter in the centre without touching the pan. Spread all over by tilting the pan in all the directions to allow batter to spread thinly. Pour ghee or oil on all the edges of the dosa. Cover with a lid and cook for 1 -2 minutes on a low flame.
Step 5
When edges of dosa start separating from the pan, fold in half and then again fold in quarter circle.
Step 6
Serve neer dosa hot with sambar, coconut chutney or powdered jaggery mixed with grated coconut.