Nimbe chitranna or Lemon rice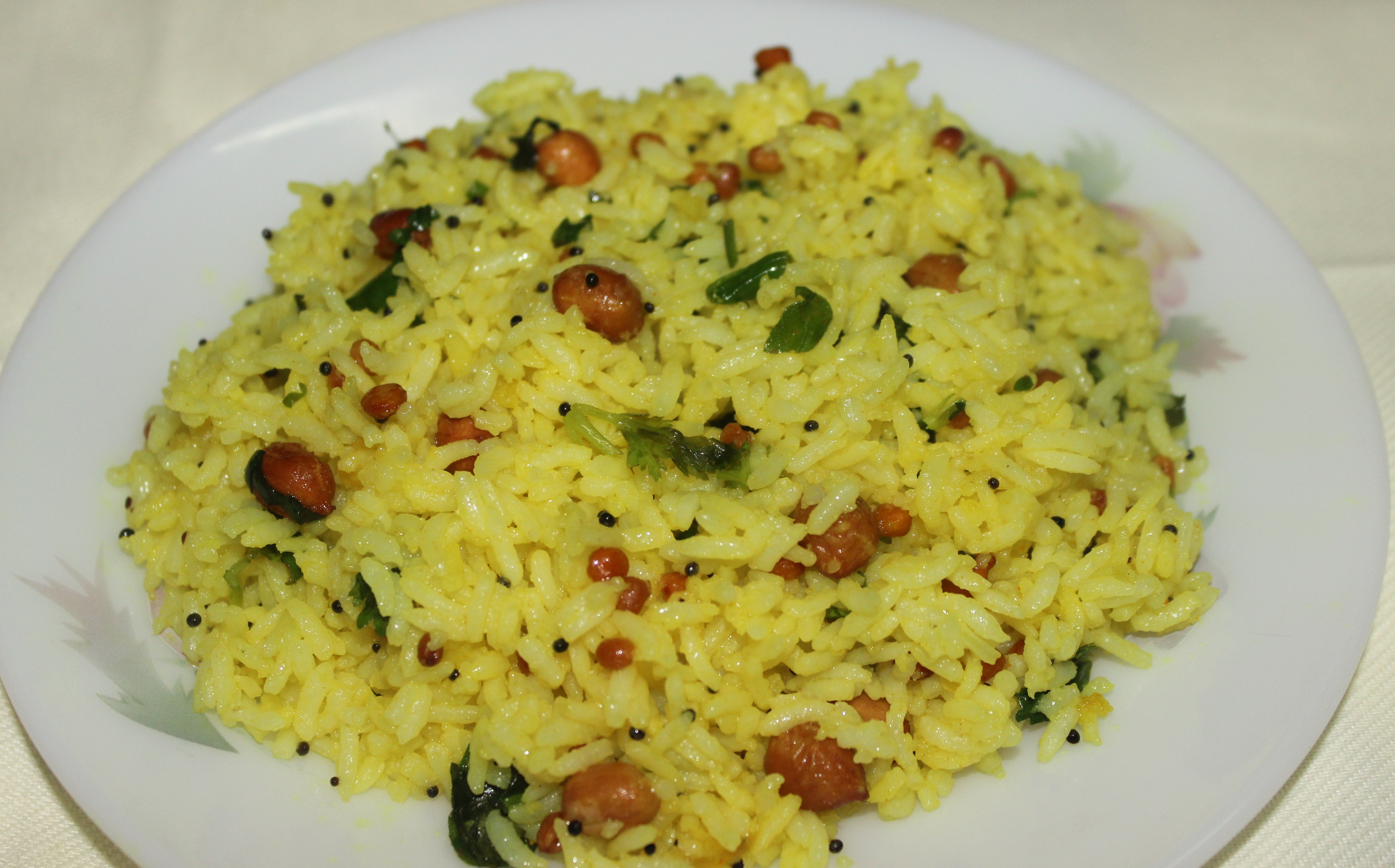 Lemon rice is a popular south indian dish and lemon juice gives a very tangy taste to the rice. It is extremely simple to make and tasty too. Lemon rice is a delicious rice dish made with steamed rice and flavoured with lemon juice which gives a tangy flavor and freshness to the rice.
Ingredients
Cooked rice - 2 cups
Lemon - 1
Turmeric powder - 1/4 teaspoon
Oil - 2 tablespoons
Mustard seeds - 1/2 teaspoon
Urad dal - 1/2 teaspoon
Split bengal gram dal/chana dal - 1/2 teaspoon
Green chillies (chopped finely)
Peanuts - 1 tablespoon
Salt to taste
Chopped coriander leaves for garnishing
Few curry leaves
Method
Step 1
HOW TO MAKE LEMON RICE RECIPE Spread the cooked rice on a large plate to cool down and spread evenly.
Step 2
Take a small cup. Squeeze the lemon juice. Add salt and turmeric powder to it. Mix well and keep aside.
Step 3
Heat oil in a pan. Add mustard seeds, urad dal, chana dal, green chillies, peanuts and curry leaves. When the seeds start spluttering, remove from heat.
Step 4
Add the cooked rice and mix well.
Step 5
Add lemon mixture to the rice and mix thoroughly. Adjust salt accordingly.
Step 6
Garnish lemon rice with coriander leaves and serve hot with raita or papad.