Baby corn stir fry recipe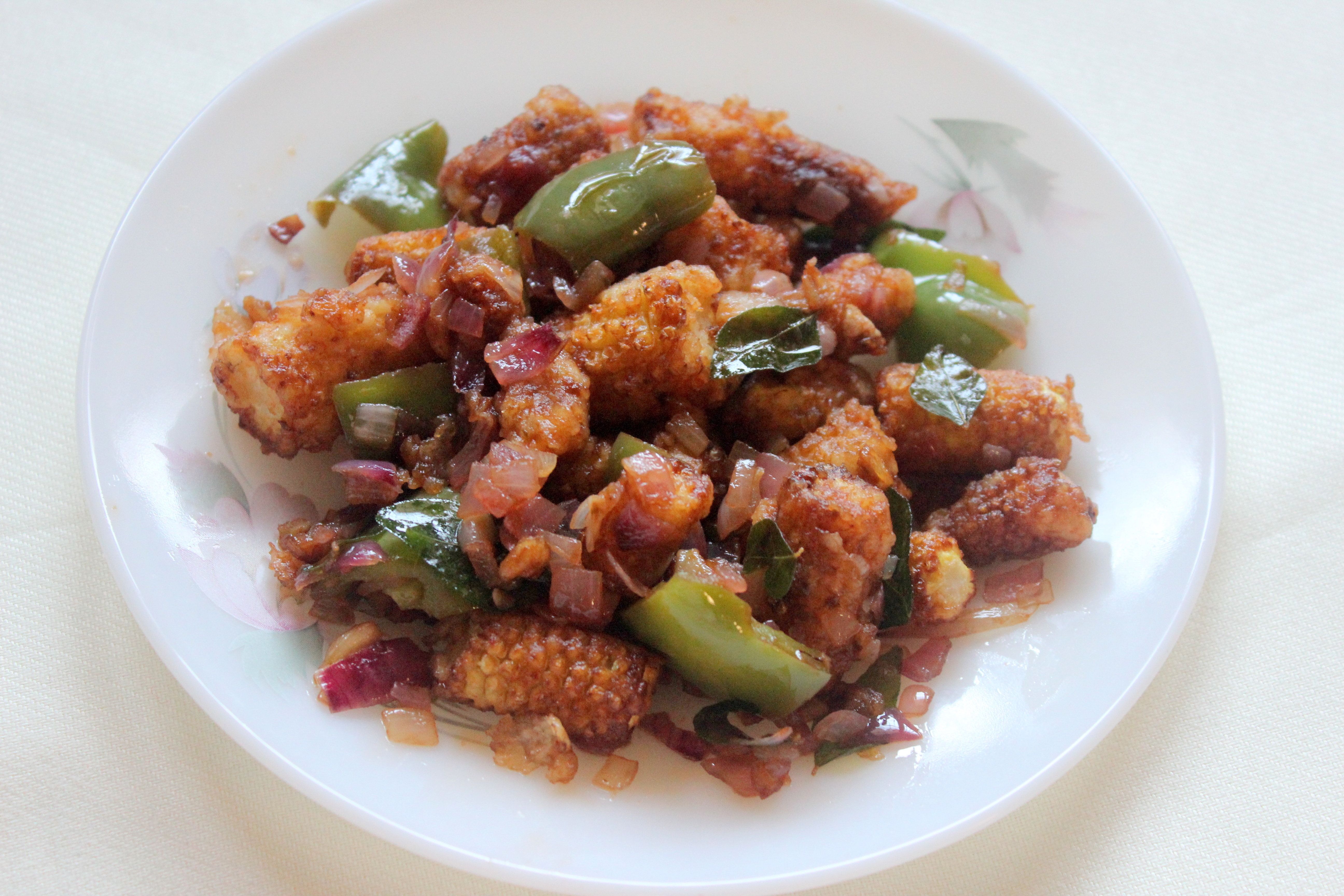 Baby corn stir fry is very simple and easy to make recipe and it can be prepared quickly. Here it is done in chinese style with various sauces used which adds taste to the crunchiness of the baby corn. Baby corn stir fry can be had as a starter or simply as a light evening snack.
Ingredients
Baby corn - 300 gms
Green capsicum - 1
Garlic cloves - 5 (chopped finely)
Ginger - 1 inch small piece (chopped finely)
Onion - 1 (chopped finely)
Green chilli sauce - 1 teaspoon
Vinegar - 1 teaspoon
Soya sauce - 1 teaspoon
Tomato sauce - 1 tablespoon
Red chilli powder - 1/2 teaspoon
Salt to taste
Cooking oil for deep frying
FOR THE BATTER
All purpose flour (maida flour) - 1/4 cup
Corn flour - 1/4 cup
Method
Step 1
HOW TO MAKE BABY CORN STIR FRY RECIPE Wash and cut the baby corns and capsicum into 1 inch pieces and keep aside.
Step 2
Take a mixing bowl. Add all purpose flour and corn flour. Sprinkle little salt and mix well. Add baby corn pieces. Add very little water just to coat the baby corn.
Step 3
Heat oil in a heavy bottomed pan. Deep fry the coated baby corn pieces. Keep aside.
Step 4
Heat another pan with 2 tablespoons of oil. Add garlic, ginger, few curry leaves and onions and stir fry till light brown.
Step 5
Add capsicum pieces and stir fry for another 2 minutes till they become little crisp.
Step 6
Add red chilli powder and mix well.
Step 7
Add green chilli sauce, soya sauce, vinegar and tomato sauce and combine together.
Step 8
Add fried baby corns and toss them well. Switch off the flame.
Step 9
Baby corn stir fry is ready to be served as a starter or as a snack.