Onion raita recipe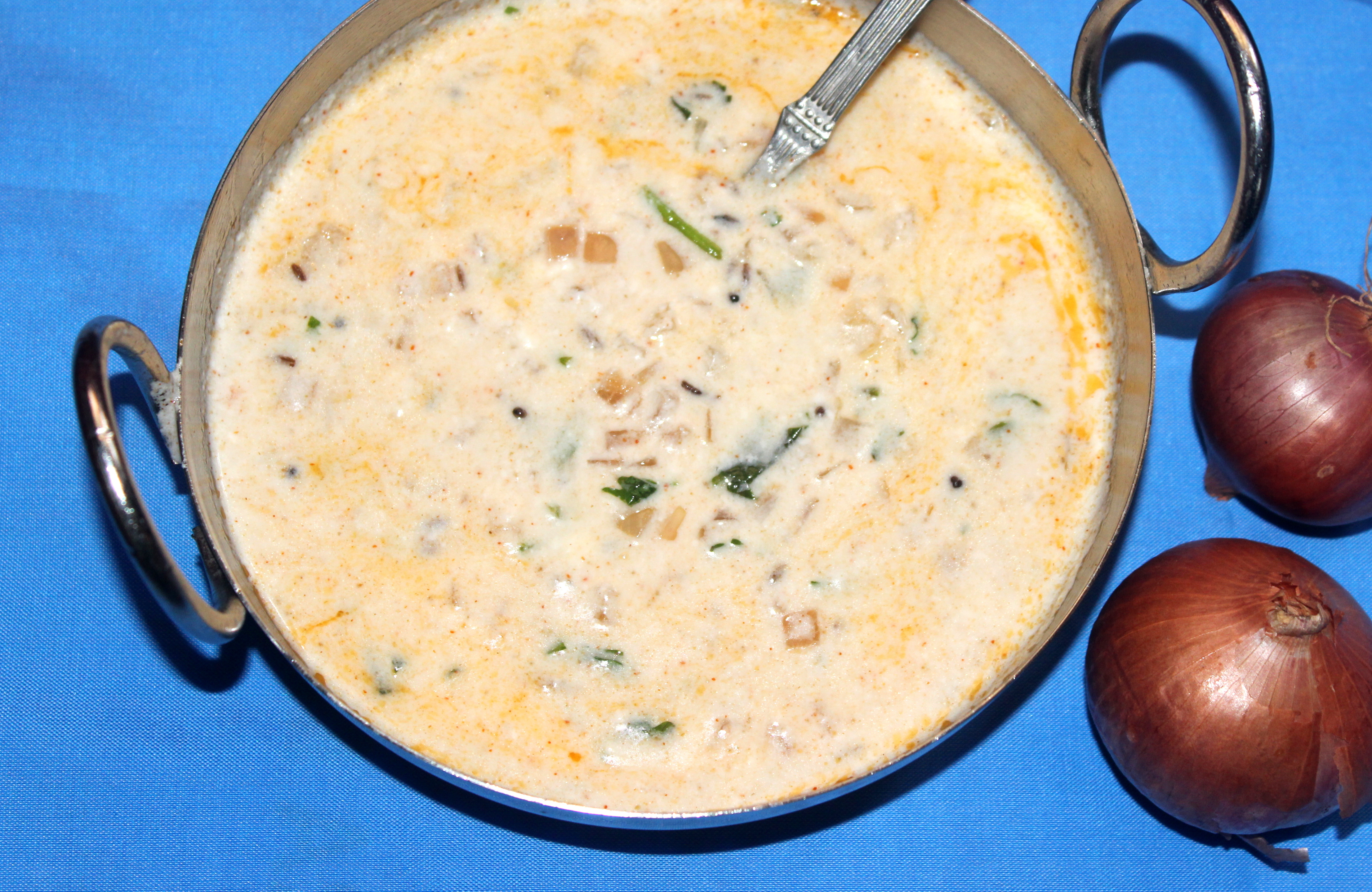 Onion raita is one of the easiest and most popular raita in the Indian cuisine. It is made with commonly available ingredients like onions, curd, green chillies and coriander leaves and can be done quickly. Onion raita goes well with biryani, pulao or any vegetable rice.
Ingredients
Onion - 1 (big sized) (chopped finely)
Thick curd - 1 cup
Oil - 2 tablespoons
Cumin seeds - 1/2 teaspoon
Green chillies - 2 (chopped finely)
Chopped coriander leaves - 1 tablespoon
Red chilli powder - 1/4 teaspoon
Salt to taste
Method
Step 1
HOW TO MAKE ONION RAITA RECIPE Heat 2 tablespoons of oil in a pan. Add cumin seeds, green chillies and onions and saute till the onions become translucent and soft.
Step 2
Add red chilli powder, salt and chopped coriander leaves and mix well. Stir fry for 2 minutes on a low flame. Switch off the flame.
Step 3
Whisk the curd well and pour curd in a bowl. Add the onion mixture to the curd and combine together.
Step 4
Serve onion raita chilled with biryani, pulao or vegetable rice.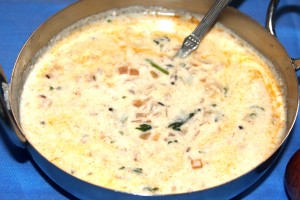 Step 5
NOTES : You can also add little cumin powder or chaat masala to the onion raita to further enhance the taste. Thick curds gives a creamy texture to the raita. You can make raita by just mixing all the raw ingredients, but stir frying the onions and spices lightly gives a better taste to the raita.