Sabudana or sago kheer or javvarisi payasam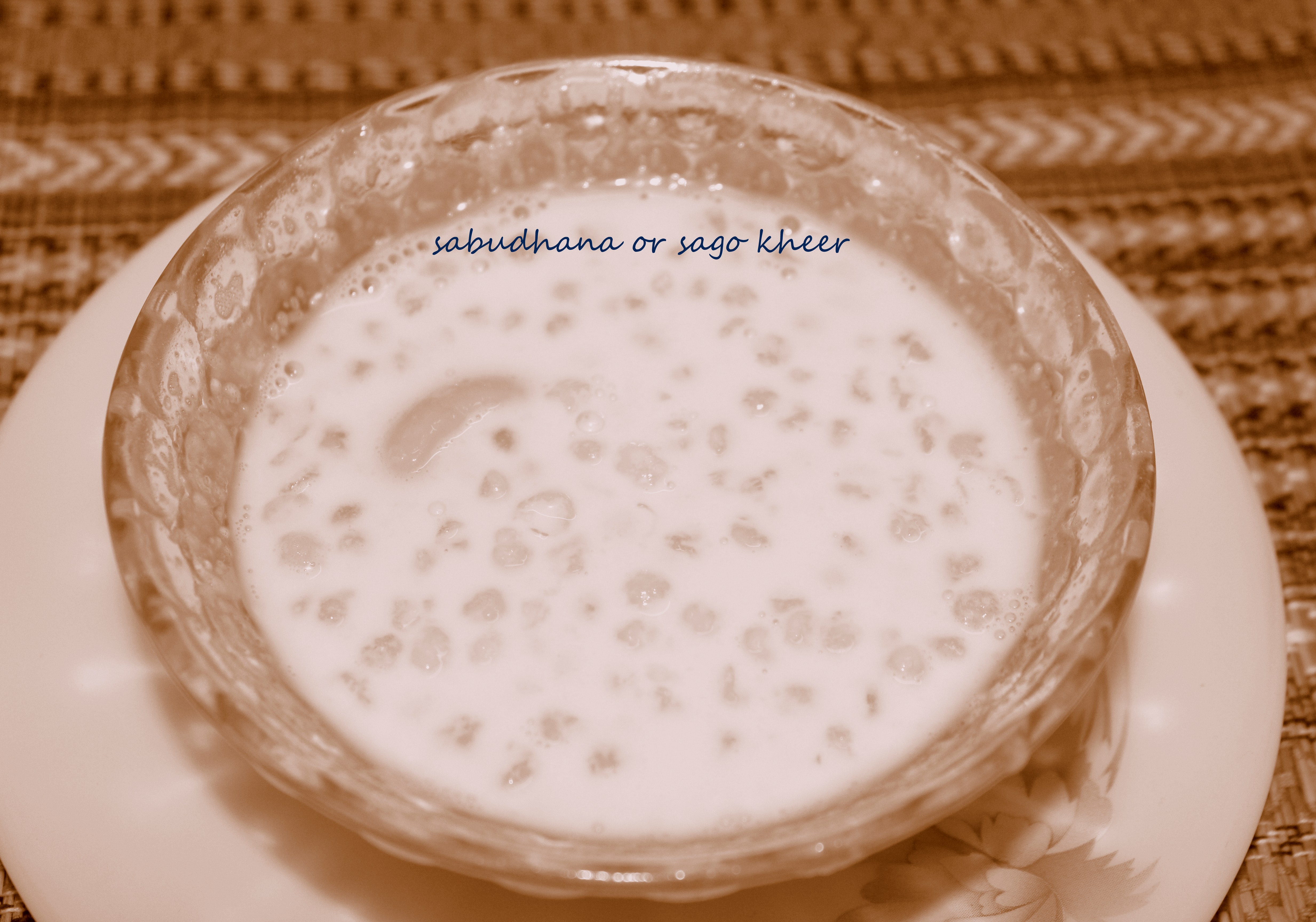 Sabudana or sago or tapioca pearl kheer is a delicious kheer made with sago, sugar and milk and garnished with nuts.  Sago is full of carbohydrates and very filling in nature.   Hence this kheer is a generally had by people who are on fast on festival days.
Ingredients
Sabudana/sago/tapioca pearls - 1/2 cup
Milk - 3 cups
Sugar - 3/4 cup
Cardamom powder - 1/2 teaspoon
Cashewnuts, almonds and raisins - 1/4 cup
Ghee - 1 tablespoon
Method
Step 1
HOW TO MAKE SABUDHANA/SAGO KHEER/JAVVARISI PAYASAM RECIPE Wash and soak sabudana in water for at least 2 hours. Sabudana will absorb most of the water and become little fluffy. Drain the water and set aside
Step 2
Boil milk in a deep heavy bottomed vessel. After the milk comes to the boiling point, lower the flame. Boil for another 8 to 10 minutes on a low flame stirring occasionally so that milk does not burn at the bottom of the vessel.
Step 3
Add sabudana and cook till sabudana becomes soft and translucent. Press it with your fingers to check whether it is cooked or not.
Step 4
Once sabudana is cooked, lower the flame and add sugar and cardamom powder and mix well. Cook on a low flame till the sugar is melted completely.
Step 5
Heat ghee in a pan. Add cashewnuts, almonds and raisins and stir fry till light brown in colour.
Step 6
Add stir fried nuts to the kheer and mix well. Switch off the flame. Once the kheer cools down, it becomes little thicker in consistency.
Step 7
Serve sabudana or sago kheer warm or chilled as desired by you.