Paneer kheer recipe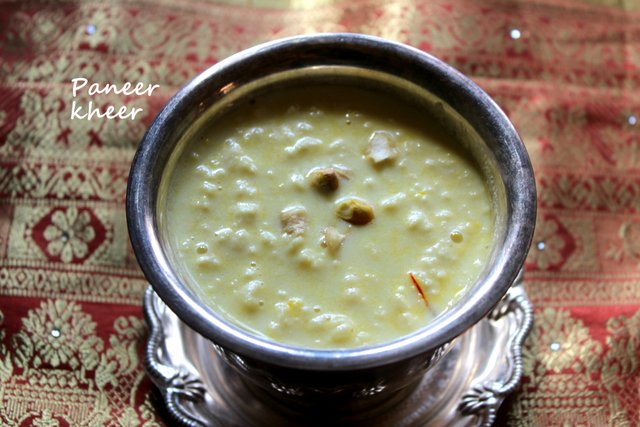 Paneer kheer is a rich and exotic dessert made from milk, cottage cheese, sugar and garnished with almonds and pistachios. It is very easy to prepare and tastes excellent when served chilled. Paneer kheer is an ideal dessert for festive or special occasions. Paneer added to the kheer makes it protein rich and a good sweet dish for kids too.
Ingredients
Full fat milk - 2 cups
Condensed milk - 1/2 cup
Paneer or cottage cheese - 1/2 cup
Sugar - 4-5 tablespoons
Cardamom powder - 1/4 teaspoon
Saffron - 5-6 strings soaked in 2 tablespoons of warm milk
Almonds and pistachios for garnishing
Method
Step 1
HOW TO MAKE PANEER KHEER RECIPE Crumble or grate the paneer into small pieces and set aside.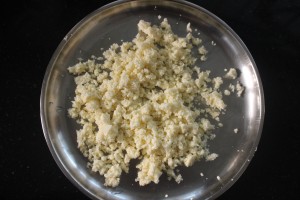 Step 2
Heat milk on a medium flame till it reaches a boil. Continue boiling on a low flame now for few minutes, till it reaches a thick consistency.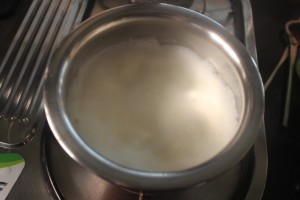 Step 3
Now add condensed milk, sugar, paneer pieces, saffron strings and cardamom powder and mix well. Cook on a medium flame for upto 5 minutes.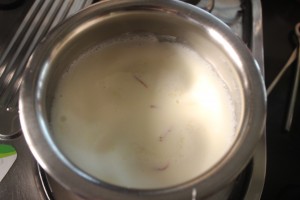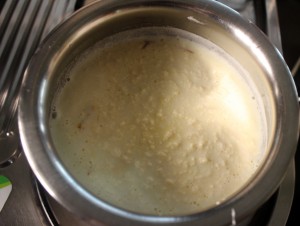 Step 4
Switch off the flame and remove the kheer in a serving bowl. Garnish with chopped nuts and serve paneer kheer warm or chilled.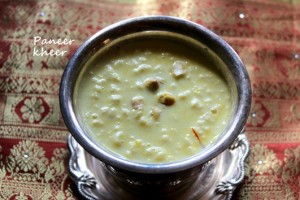 Step 5
NOTES : You can also add few drops of rose water to make it more exotic dessert. You can adjust the sweetness by adding more or less sugar, as desired by you. I have added 1/2 cup of paneer as I like the taste of paneer pieces in the kheer. If you want a thin consistency kheer, you can add just 1/4 cup of paneer pieces