Puran poli recipe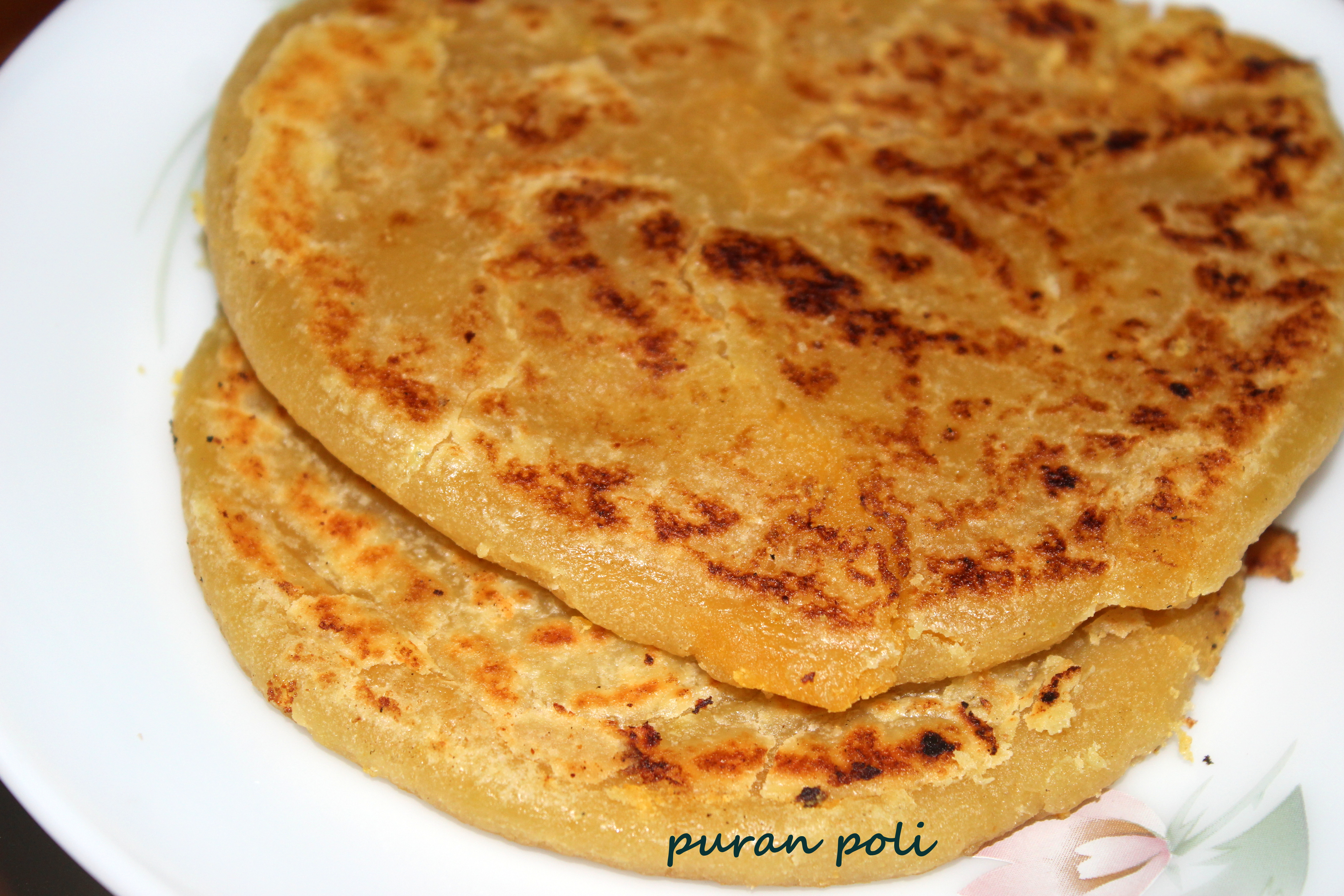 Puran poli is a Maharashtrian sweet dish which is either eaten on its own or served with ghee. Puran poli is called as holige or obbattu in Karnataka and served with ghee and hot milk. Puran poli is prepared during festival days like Holi or Gudi Padwa in Maharashtra. It looks like a roti and is made with wheat flour, maida flour, jaggery and bengal gram (chana dal) with cardamom as an added flavor.. The stuffing made is known is puran and outer covering is called as poli. Puran poli is a very delicious festive sweet which is liked and enjoyed by all.
Ingredients
FOR THE DOUGH
Wheat flour - 1 cup
Maida flour (All purpose flour) - 1/2 cup
Cooking oil - 2 tablespoons
A pinch of turmeric powder
A pinch of salt
FOR THE STUFFING
Bengalgram (chana dal) - 1 cup
Jaggery -1 cup
Cardamom powder - 1/4 teaspoon
Ghee - 2 tablespoons
Method
Step 1
HOW TO MAKE PURAN POLI OR HOLIGE OR OBBATTU RECIPE In a mixing bowl, add wheat flour, maida flour, oil and turmeric powder. Mix well and add water little by little to make a soft dough. The dough must be little loose and soft. Keep the dough covered for one hour.
Step 2
Wash and soak the chana dal with sufficient water for 2 to 3 hours. Pressure cook the soaked chana dal upto 4 whistles
Step 3
Once the pressure is cooled down, mash the chana dal thoroughly and keep it aside. Alternatively, you can also drain and coarsely grind the chana dal.
Step 4
Heat a non stick pan or kadai on a low flame. Add ghee, mashed chana dal and jaggery and mix well.
Step 5
Cook the mixture on a medium flame till it becomes thick and leaves the sides of the pan. Add cardamom powder and mix well. The puran or stuffing is now ready. Divide the stuffing into equal portions and roll them into balls. Keep it aside.
Step 6
Make small balls from the dough and roll into a puri sized. Put the stuffing inside and seal the edges of the dough.
Step 7
Remove the excess dough and again roll into a 5 inch diameter in a circular direction like paratha.
Step 8
Heat a tawa or a pan on a medium flame. Cook the puran poli on both the sides till golden brown.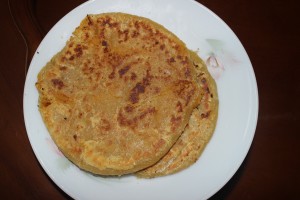 Step 9
Once done, apply ghee on puran poli and serve hot or warm.