Spiced mini or button idlis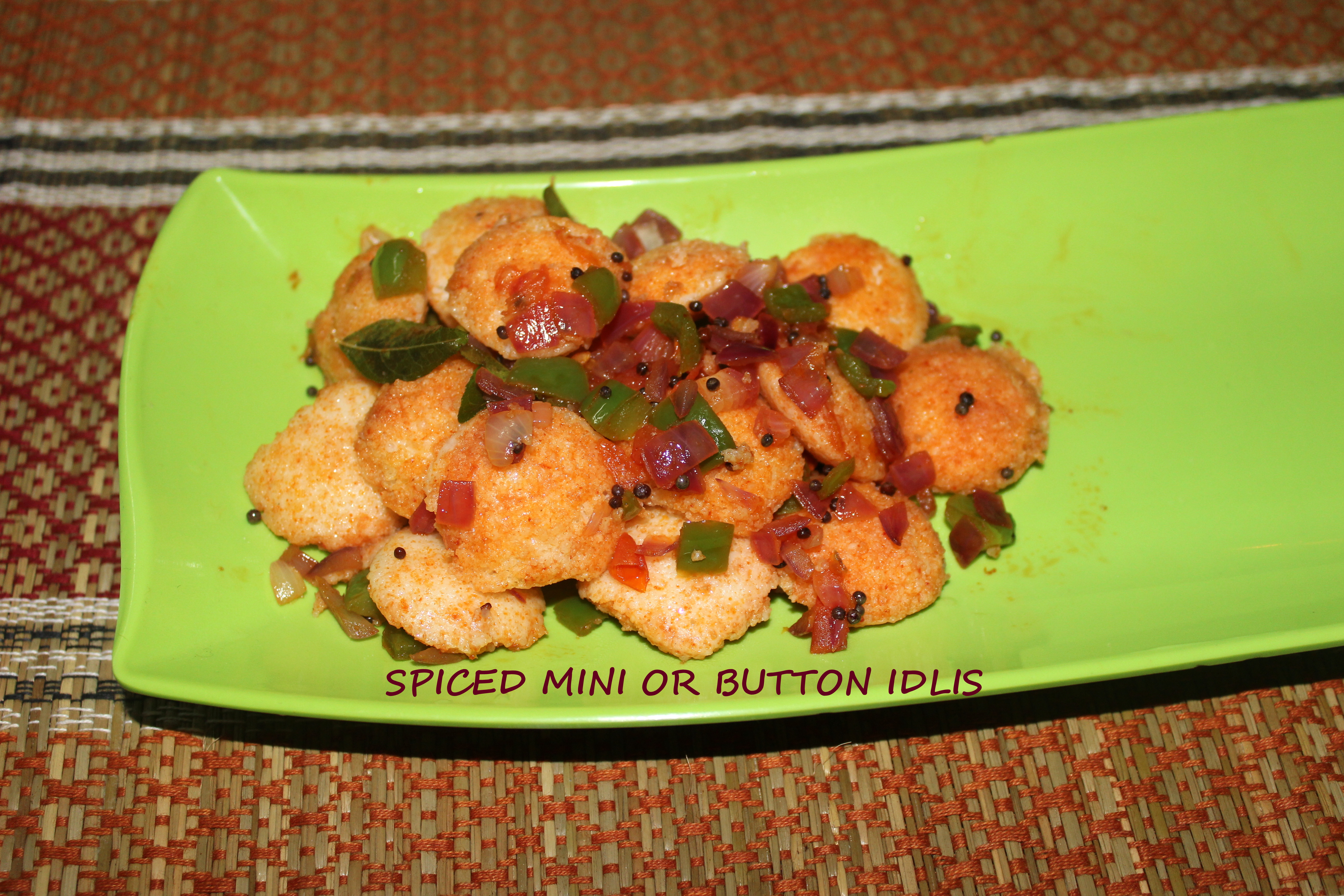 Spiced mini or button idlis is a very popular South Indian snack.  Mini idlis are prepared in mini idli stand (an idli tray with several small dents) which is easily available in the markets.  They are prepared and then tempered with onions, tomatoes, red chilli powder and tomato ketchup.  It is a very tasty and healthy option as it is steamed.
Ingredients
Mini Idlis - 72 mini idlis (one single idli tray will give 18 mini idlis)
Cooking oil - 2 tablespoons
Mustard seeds - 1 teaspoon
1 string of curry leaves
Onions - 2 (chopped finely)
Tomatoes - 2 (chopped finely)
Capsicum - 1 (chopped finely)
Tomato ketchup - 2 tablespoons
Red chilli powder - 1/2 teaspoon
Salt to taste
A pinch of asafoetida
Method
Step 1
HOW TO MAKE SPICED MINI OR BUTTON IDLIS RECIPE Make mini idlis using the idli batter by using mini idli stand. Keep the mini idlis aside.
Step 2
Heat oil in a non-stick pan. Season with mustard seeds. Once the seeds starts spluttering, add asafoetida, curry leaves and onions and saute till onions become translucent.
Step 3
Add tomatoes and capsicum and cook on a low flame till they become little soft.
Step 4
Add salt, red chilli powder and mix well. Add mini idlis and mix gently.
Step 5
Add tomato ketchup and combine together. Switch off the flame. Spiced mini idlis are ready to be served.
Step 6
Serve spiced mini or button idlis hot or warm.