Uppu seedai or cheedai recipe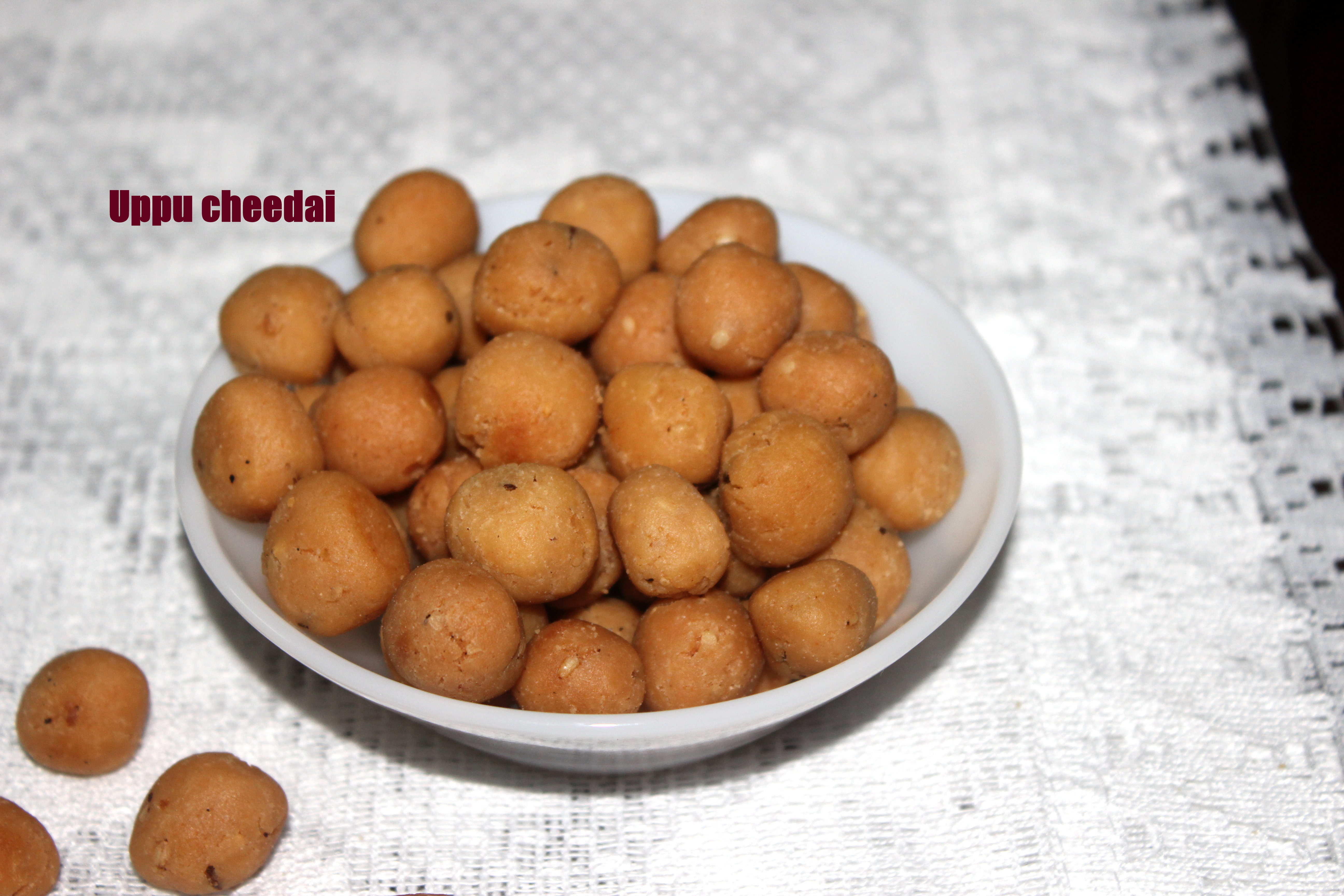 Uppu cheedai or seedai is a very traditional and common snack made during Krishna Jayanthi festival also called as Gokulashtami or Janmashtami and offered as naivedyam or prasad to Lord Krishna. Cheedai is made in both salt and sweet versions. Uppu cheedai means salted crispy rice marbles.
Ingredients
Homemade rice flour - 1 cup
Homemade urad dal powder/flour - 2 tablespoons
Coconut (grated) - 2 tablespoons
Butter - 2 tablespoons
White sesame seeds - 1/2 teaspoon
Salt as required
Cooking oil for frying
A pinch of asafoetida
Method
Step 1
HOW TO MAKE UPPU CHEEDAI OR SEEDAI RECIPE For making rice flour, wash and soak rice for an hour. Drain the water completely and spread the rice on a dry clean cotton cloth and allow it to dry completely. Once dried, grind the rice to a fine powder. Sieve the flour again to remove any lumps. Heat a pan on a low flame and dry roast the rice flour to remove the moisture if any. Be careful not to overroast the flour by changing the colour. Rice flour is now ready to be used for making cheedais.
Step 2
Add urad dal in a pan and dry roast on a low flame till golden brown in colour. Once cooled down, grind it to a fine powder. Sieve the powder/flour and keep it aside for making cheedais.
Step 3
Take a mixing bowl. Add rice flour, urad dal flour, butter, sesame seeds, grated coconut, asafoetida and salt and mix well. (Dry roast the coconut lightly to remove any moisture)
Step 4
Add water slowly and knead to a smooth dough. Keep it aside for upto 10 minutes.
Step 5
Roll the dough into small balls without applying much pressure and spread them in a cotton cloth. Let the balls rest for half an hour. This will remove excess moisture in it, if any.
Step 6
Heat oil in a deep bottomed pan on a low to medium flame. Slide the balls gently into the oil and deep fry till golden brown. Take care as to not to overcrowd the pan.
Step 7
Remove the fried balls in an absorbent paper to remove the excess oil. Once cooled down, store them in an airtight container. Crispy cheedais are ready to be served.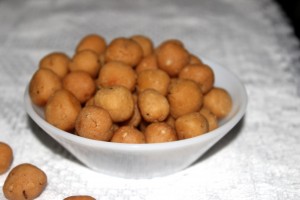 Step 8
NOTES : Ensure to deep fry on a low to medium flame so that they are well cooked from inside too. You can also use readymade rice flour and urad dal flour. But sieve the flours to remove any impurities and dry roast to remove moisture from it. Do not make too tight balls and ensure to leave the rolled balls for half an hour before deep frying them. This helps in absorbing excess moisture and does not burst while frying. You can powder the rice in a mixie or get it powdered in a mill.