Banana sheera recipe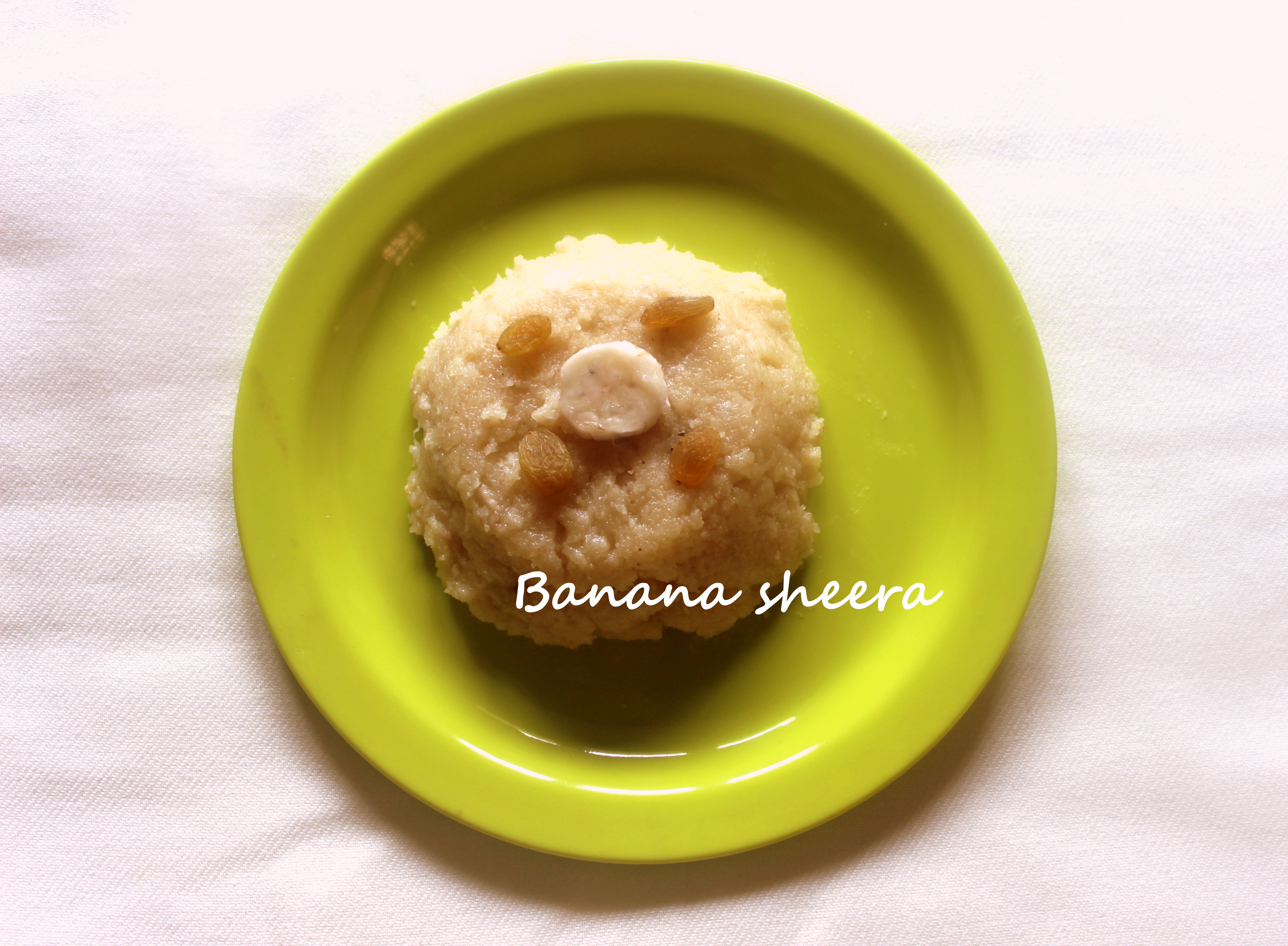 Banana sheera is a very popular and delicious sweet dish prepared with semolina, sugar, bananas and milk and garnished with fried nuts. Bananas when added to sheera gives a rice and sweet flavor. It is usually served as prasad or as an offering to God during Satyanarayana pooja.
Ingredients
Semolina (rava) - 1 cup
Sugar - 3/4 cup
Banana - 2 (medium) (chopped or mashed)
Milk - 2 1/2 cups
Cardamom powder - 1/4 teaspoon
Ghee - 4 tablespoons
Cashewnuts - 7-8
Raisins - 5
Method
Step 1
HOW TO MAKE BANANA SHEERA RECIPE Heat ghee in a pan on medium flame. Add cashewnuts and stir fry till golden brown. Then add raisins and stir fry till they puff up. Set them aside for garnishing.
Step 2
In the same pan, add semolina and roast till light brown and raw smell goes away. Roast on a low to medium heat by stirring continuously. It will take upto 8-9 minutes.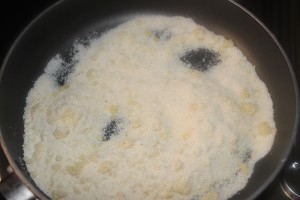 Step 3
Meanwhile boil milk in a separate pan on a medium heat and let it come to a boil.
Step 4
Add the boiling milk to the roasted rava little by little stirring continuously. Cook on a low flame till the milk is fully absorbed and rava is cooked Ensure that no lumps are formed.
Step 5
Now add sugar, cardamom powder and chopped banana and combine together. The sugar will start melting. Keep stirring till the mixture thickens and leaves the sides of the pan. Switch off the flame. Banana sheera is now cooked fully and ready to be served.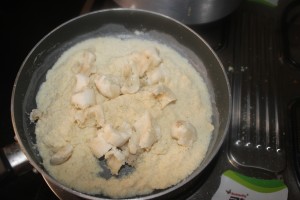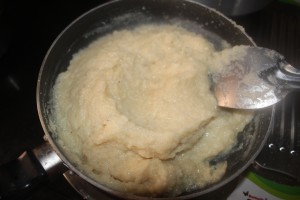 Step 6
Add fried cashewnuts and raisins and mix well. Serve banana sheera warm and enjoy.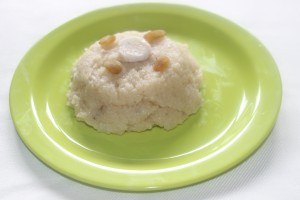 Step 7
NOTES : You can also add water instead of milk for making sheera. Roast rava on a low to medium flame, for upto 8 to 10 minutes by stirring continuously. Add water by one hand and stir continously simultaneously, as this helps to get smooth sheera. You can add more ghee to get a smoother sheera.