Eggless chocolate muffins recipe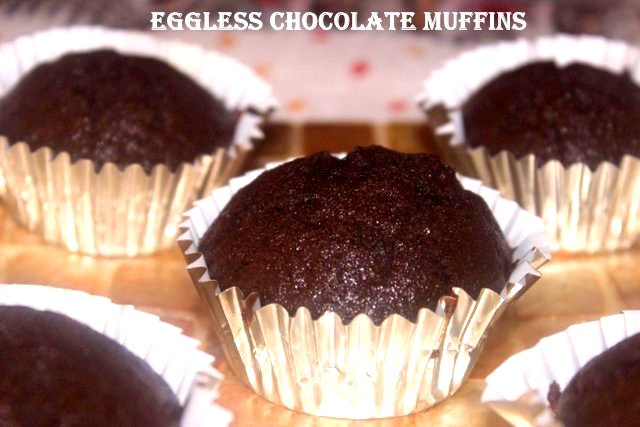 Eggless chocolate muffins is a very easy and delicious dish to make.  It is also a vegan muffins recipe since it is made from all purpose flour and cocoa powder as the main ingredients.  No milk or ghee or butter is added.  These muffins are very moist and has a very chocolaty taste which is loved by everyone.  Eggless chocolate muffins are very moist and tender and simple to make.  You can make it more flavourful by adding chocolate chips or nuts in the batter  before making this muffins.  Do try this recipe and enjoy with your family and friends!!!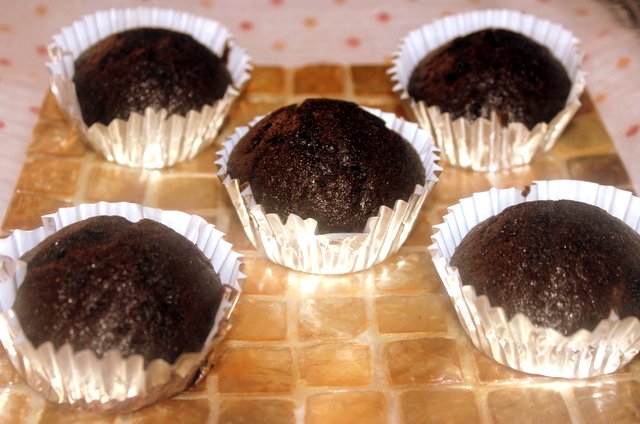 Prep Time : 15 mins
Baking Time : 18-20 mins
Yield : 7-8
Total time – 35 mins
Category : Desserts
INGREDIENTS
All purpose flour (maida) – 1 cup
Cocoa powder – 3 tablespoons
Powdered sugar – 1/2 cup
Oil – 1/4 cup
Water – 1/2 cup
Baking soda – 1/2 teaspoon
Salt – 1/4 teaspoon
Vinegar/Lemon juice – 1 teaspoon
Vanilla essence – 1/2 teaspoon
HOW TO MAKE/PREPARE EGGLESS CHOCOLATE MUFFINS RECIPE
Take a mixing bowl.  Add all purpose flour, cocoa powder and baking soda.  Mix well and sieve them to remove any lumps or impurities.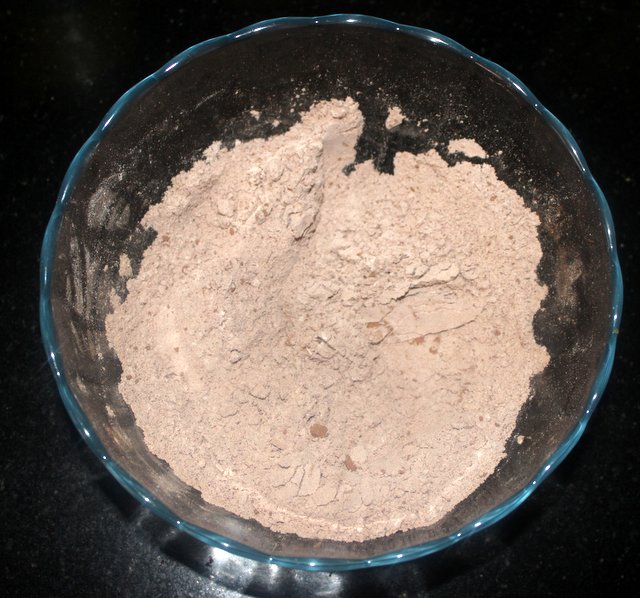 Then add salt and powdered sugar and mix well.  Keep these dry mixture aside.
In another bowl, add water, oil, vinegar and vanilla essence and whisk it well. (wet mixture).  Then add dry mixture to the wet mixture and combine together.  Whisk it well and ensure that no lumps are formed in the mixture.
Preheat the oven to 170 degree celcius for 10 minutes.  Line the muffin tray with muffin liners.  Pour the mixture gently into the muffin tray and bake for 18-20 minutes.  Check whether the muffins are baked after 15 minutes, by inserting a toothpick in the centre of the muffins.  If it comes out clean, it means it is baked or else bake for another 5 minutes.
Cool down the muffins on the wire rack.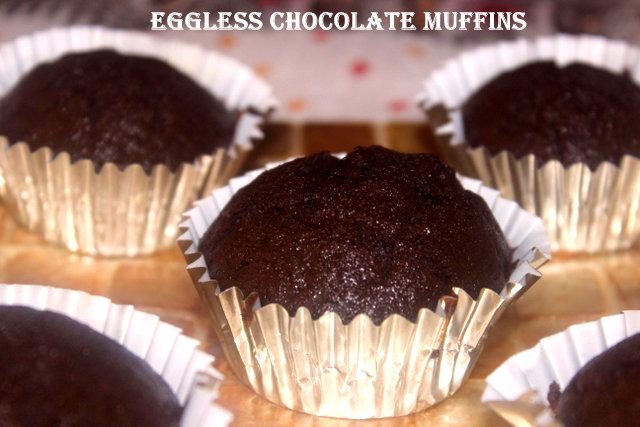 NOTES/TIPS
It is better to use powdered sugar as it gets dissolved easily.
You can add chocolate chips or orange juice to further enhance the taste.