How to make instant bread dosa recipe – easy breakfast recipe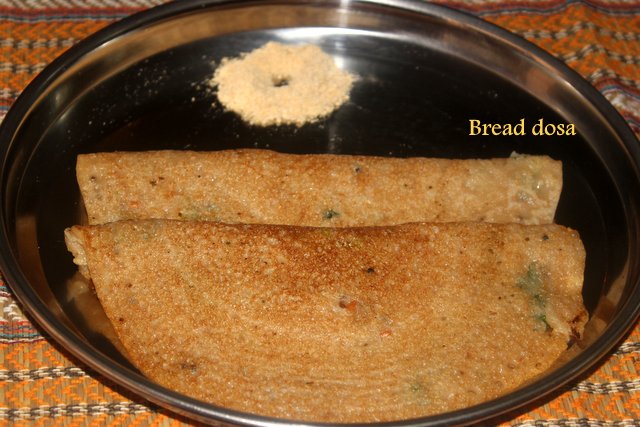 Bread dosa is an instant and tasty breakfast dish which is prepared with bread slices, semolina, curd, rice flour and spices and mildly tempered.  It does not require any elaborate preparation or fermentation and can be done quickly, unlike the normal dosa.  This tasty and crispy dosa goes well with coconut chutney or sambar.  Here I have used white bread for making this dosa.  Bread dosa becomes healthy when prepared with whole wheat bread slices or brown bread or multigrain bread.  It is a perfect breakfast recipe or light dinner snack.  You can also add chopped onions or grated carrot or cabbage to make it more nutritious.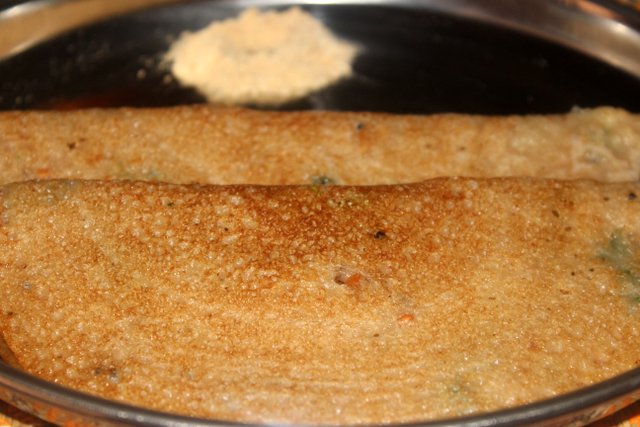 Prep Time : 15 mins
Cook Time : 20 mins
Servings : 2-3 persons
Total time – 35 mins
INGREDIENTS
White bread slices – 8-10
Semolina or rava – 1/2 cup
Rice flour – 2 teaspoons
Curd – 1/2 cup
Salt to taste
FOR SEASONING
Oil – 2 tablespoons
Mustard seeds – 1/2 teaspoon
Cumin seeds (jeera) – 1/4 teaspoon
Green chillies – 2 (chopped finely)
Urad dal – 1/2 teaspoon
Chopped coriander leaves  – 2 tablespoons
HOW TO MAKE OR PREPARE INSTANT BREAD DOSA RECIPE
Take the bread slices and trim the edges of the bread.  Grind the bread slices to a fine powder.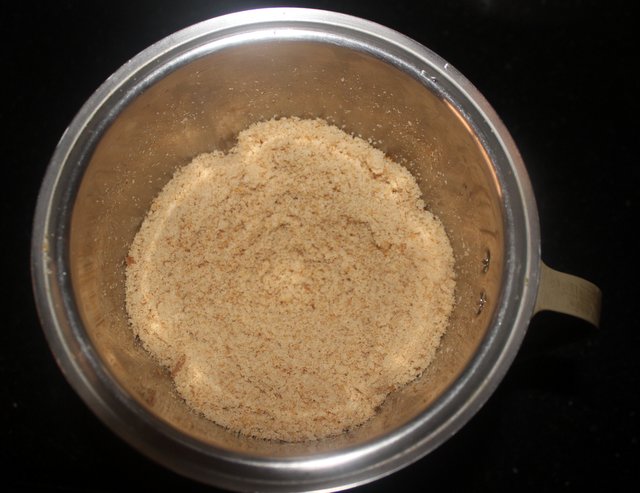 Then add semolina, rice flour, curd, salt and water and grind  to make a batter of dosa consistency.  Pour the batter in a clean bowl and check for the consistency.  Adjust water and salt accordingly.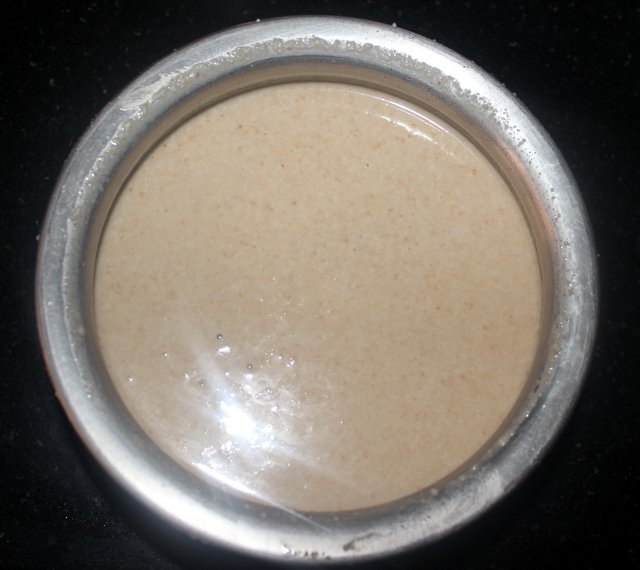 Heat oil in a pan.  Add mustard seeds and cumin seeds and allow it to splutter.  Add urad dal and saute till light brown. Add green chillies and chopped coriander leaves and saute for half a minute.  Add this seasoning to the dosa batter and mix well.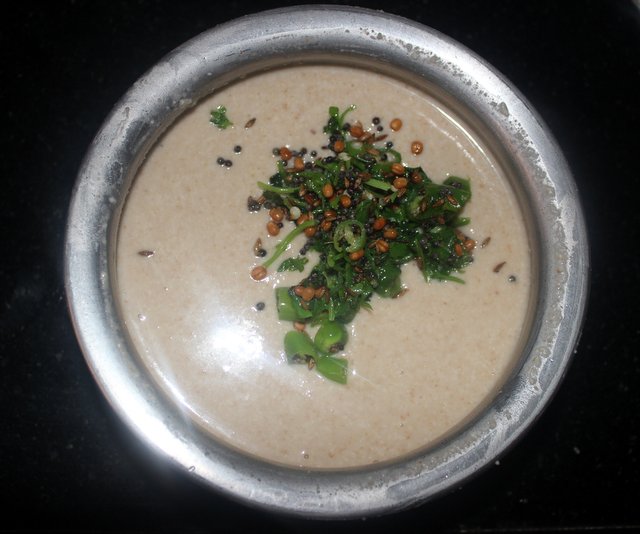 Heat a tawa on a medium flame.  Pour a big spoonful of the batter and spread wide to a medium circle.  Drizzle oil on the top and sides of the dosa and cook for 2-3 minutes.  Flip the dosa on the other side and cook till crisp and light brown.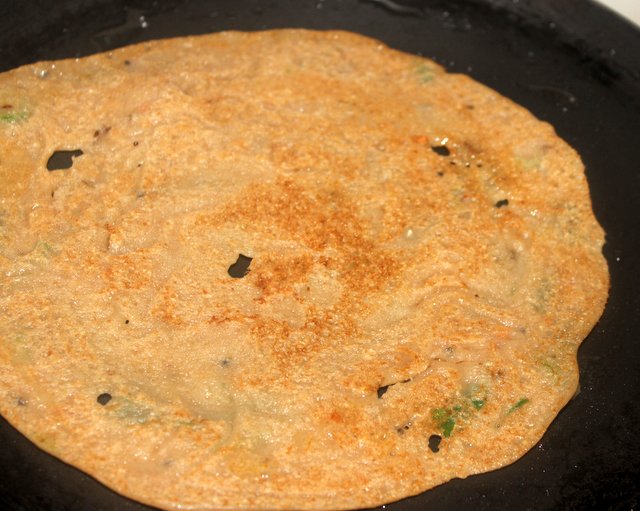 Serve bread dosa hot with chutney or sambar of your choice.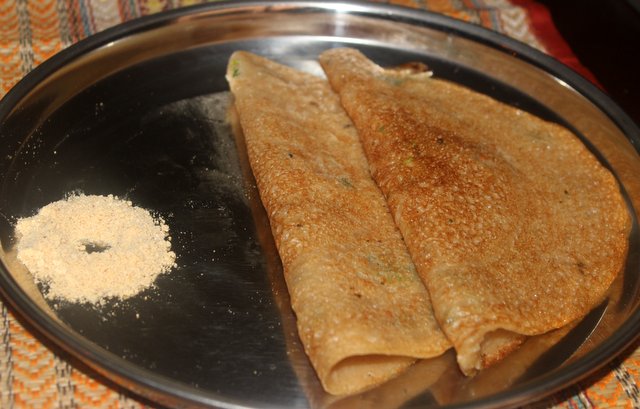 NOTES/TIPS
Adjust water accordingly and bring the batter to the dosa consistency.
Add chopped onions, grated carrot/cabbage for a more healthier version of dosa.
Use slightly sour curd for better taste, as the batter is not fermented.