Til or sesame seeds ladoo or til gul ladoo recipe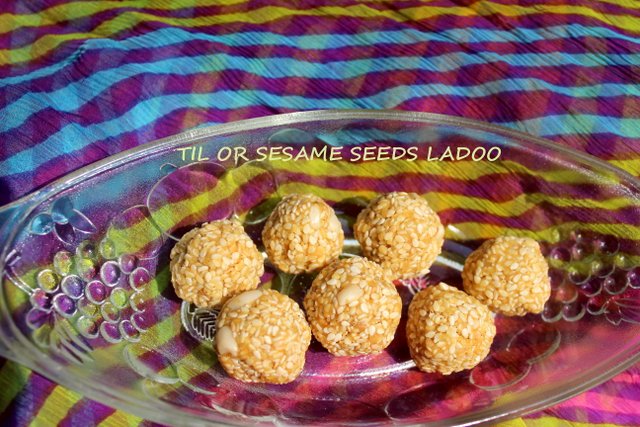 Til gul or tilachi ladu is a very popular Maharastrian sweet dish made during Makar Sankranti, a Hindu festival celebrated on 14th January. It is made with sesame seeds, jaggery and ghee. It is a tradional winter sweet because it is consumed in winter months as til is known to have heating properties. Til ladoo can be quickly and easily made and stored upto 2 weeks in a tight airtight container.
Ingredients
Til/Sesame seeds - 1 cup
Jaggery - 3/4 cup
Ground nuts - 2 tablespoons
Cardamom powder - 1/4 teaspoon
Ghee - 1 teaspoon
Method
Step 1
HOW TO MAKE TILACHI LADU OR SESAME SEEDS LADOO OR TIL GUL RECIPE Heat a heavy bottomed pan. Add sesame seeds and dry roast stirring continuously till they become light brown. Take care not to over roast or make too brown.
Step 2
Remove the roasted sesame seeds in a plate and allow it to cool down completely.
Step 3
Add ground nuts to the same pan and roast for 3-4 minutes. Once cooled down, remove the skin and grind the nuts into one or two pieces and keep it aside.
Step 4
Take a mixing bowl. Add roasted sesame seeds, groundnut pieces and cardamom powder and mix together. Keep aside. (sesame mixture)
Step 5
Heat one teaspoon of ghee in a pan. Add jaggery and keep stirring continuously on a low flame, till the jaggery melts completely.
Step 6
Once the jaggery melts, switch off the flame. Add the sesame mixture and stir continuously till the mixture forms a lump.
Step 7
When the mixture becomes little warm, grease your palms and make small balls from them.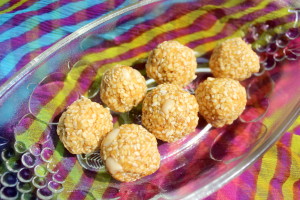 Step 8
Til ladoos can be stored in an airtight container for upto 2 weeks.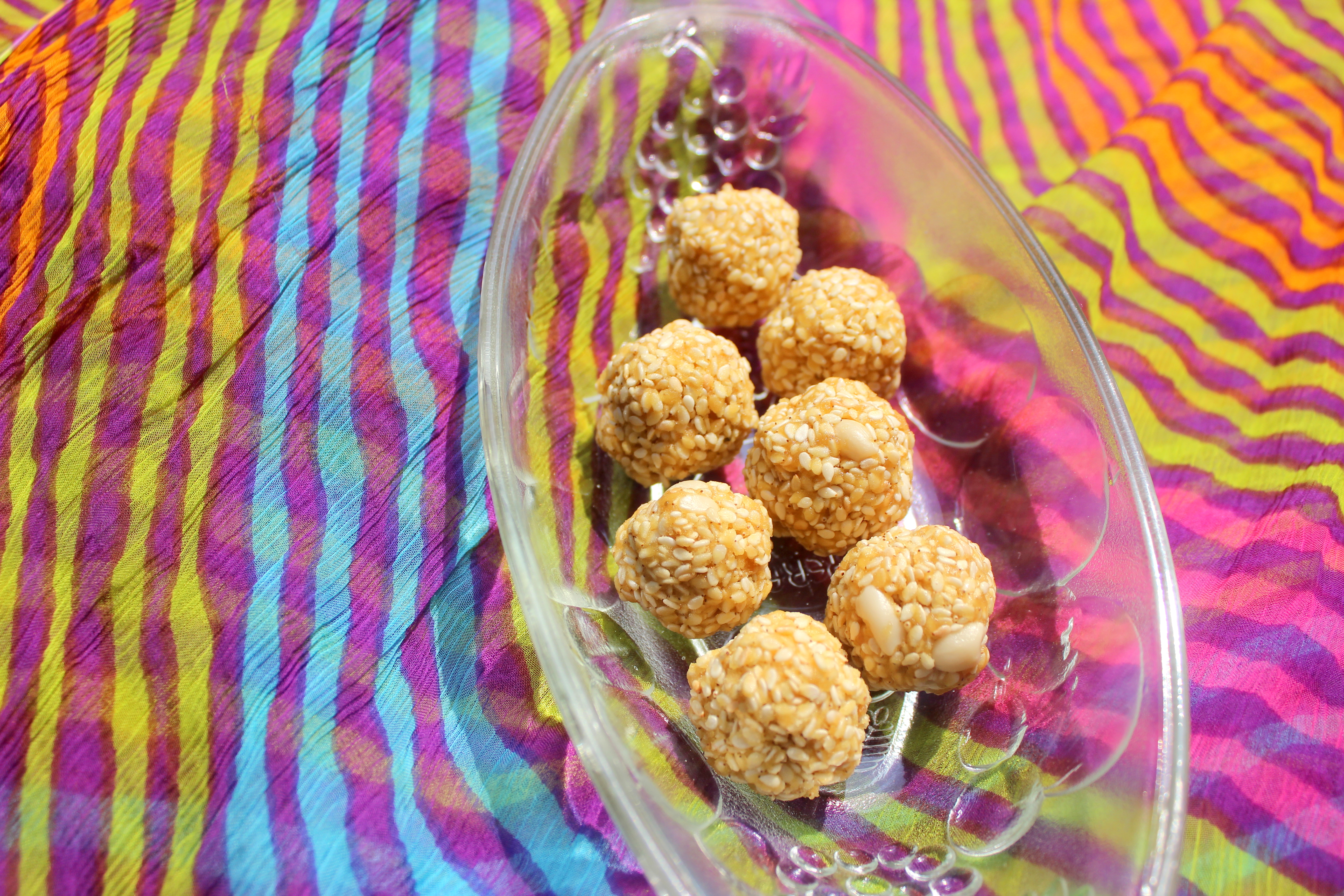 Step 9
NOTE: Make laddus when the mixture is still warm. If the mixture becomes cold, you cannot make laddus out of it.