Bendekai raita or bhindi raita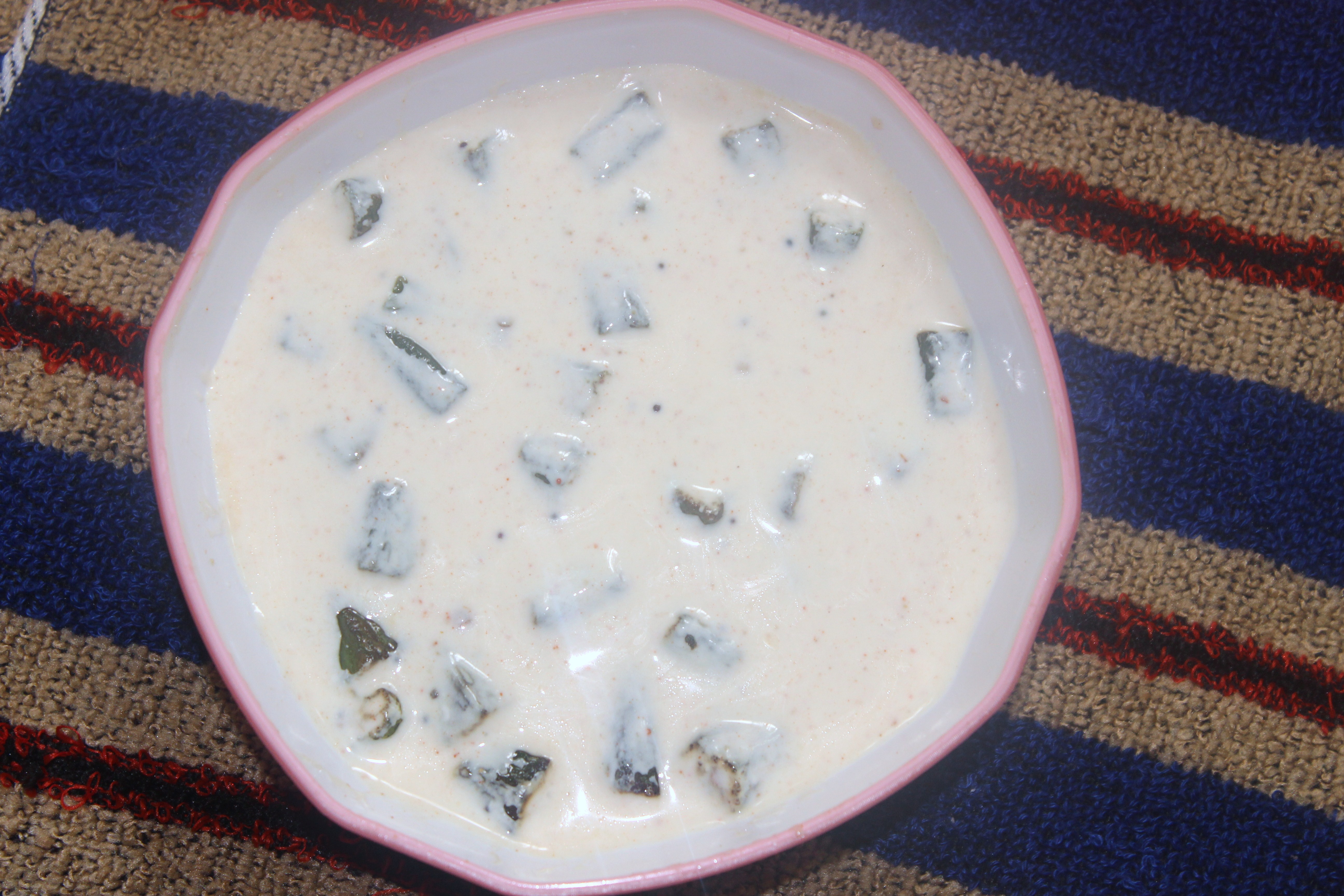 Raita is an accompaniment for rice, pulao or biryani.  Bhindi raita is made with ladyfinger, yogurt and seasoned with spices and is generally served chilled.
Ingredients
Ladyfinger/bhindi/okra - 1 cup (sliced into thin rounds)
Whisked yogurt - 2 cups
Red chilli powder - 1/4 teaspoon
Cumin powder - 1/4 teaspoon
Salt to taste
Mustard seeds - 1/2 teaspoon
Cooking oil - 5 teaspoons
Method
Step 1
Heat 4 teaspoons of oil in a pan. Add the okra and fry till it turns golden brown.
Step 2
Remove the fried okra in a serving bowl. Let it cool down. Add yogurt and mix together.
Step 3
Add salt, cumin powder and red chilli powder and mix well.
Step 4
Heat the remaining 1 teaspoon of oil in the same pan. Add mustard seeds and saute them till it starts spluttering.
Step 5
Add to the raita and serve chilled.
Step 6
Note : Bhindi raita can be served with variety of rice dishes.