Bhindi masala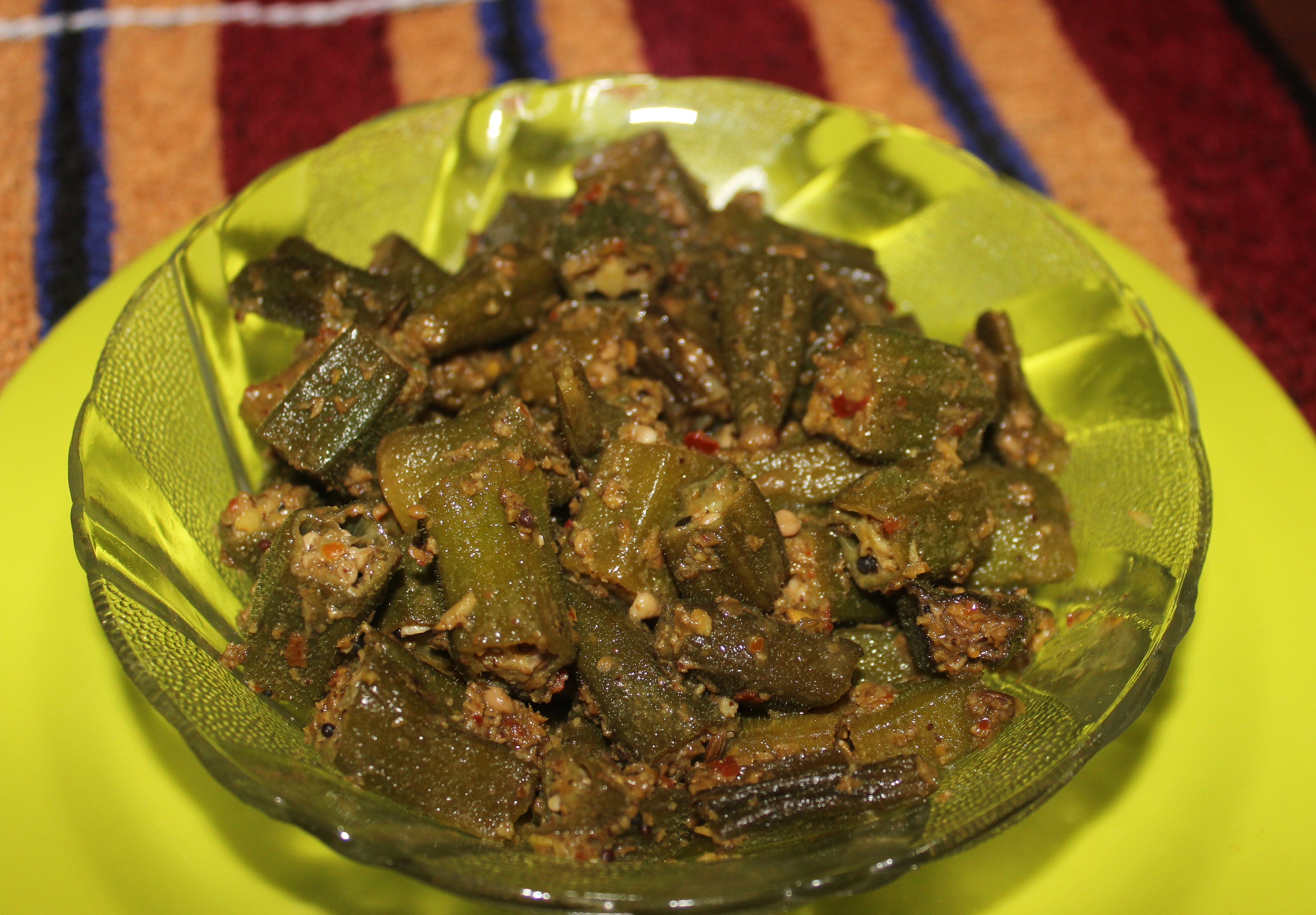 A very easy and simple to make side dish for rotis.  Bhindi or okra is cooked in south indian style using coconut, tamarind and jaggery.
Ingredients
Ladyfingers or okra - 250 gms
Tamarind paste - 2 tablespoons
Turmeric powder - 1/4 teaspoon
Mustard seeds - 1/2 teaspoon
Oil - 2 tablespoons
Grated jaggery - 1 teaspoon
Salt to taste
TO GRIND
Coriander seeds - 1 teaspoon
Whole red chillies - 3
Cumin seeds - 1/2 teaspoon
Methi seeds - 1/4 teaspoon
Grated coconut - 1/4 cup
Method
Step 1
Wipe the ladyfingers with a clean cloth so that no trace of moisture is left. Cut the vegetable into 1 inch small pieces and set aside
Step 2
Heat 1 tablespoon of oil in a pan. Add coriander seeds, red chillies, cumin seeds, methi seeds and stir fry till light brown and aroma exudes. Add grated coconut and stir for half a minute on low flame.
Step 3
Remove from heat. Grind all the roasted ingredients without water to a coarse paste.
Step 4
Heat 1 tablespoon of oil in a kadai. Add mustard seeds. Once it stops spluttering, add ladysfinger pieces and cook uncovered for 8 to 10 minutes on a medium flame or till the vegetable is cooked.
Step 5
Add ground masala, salt and tamarind paste and mix well. Cook for another 5 minutes.
Step 6
Add grated jaggery and combine together. Remove from heat.
Step 7
Serve hot with rotis or rice.