Butter murukku – Diwali festival recipe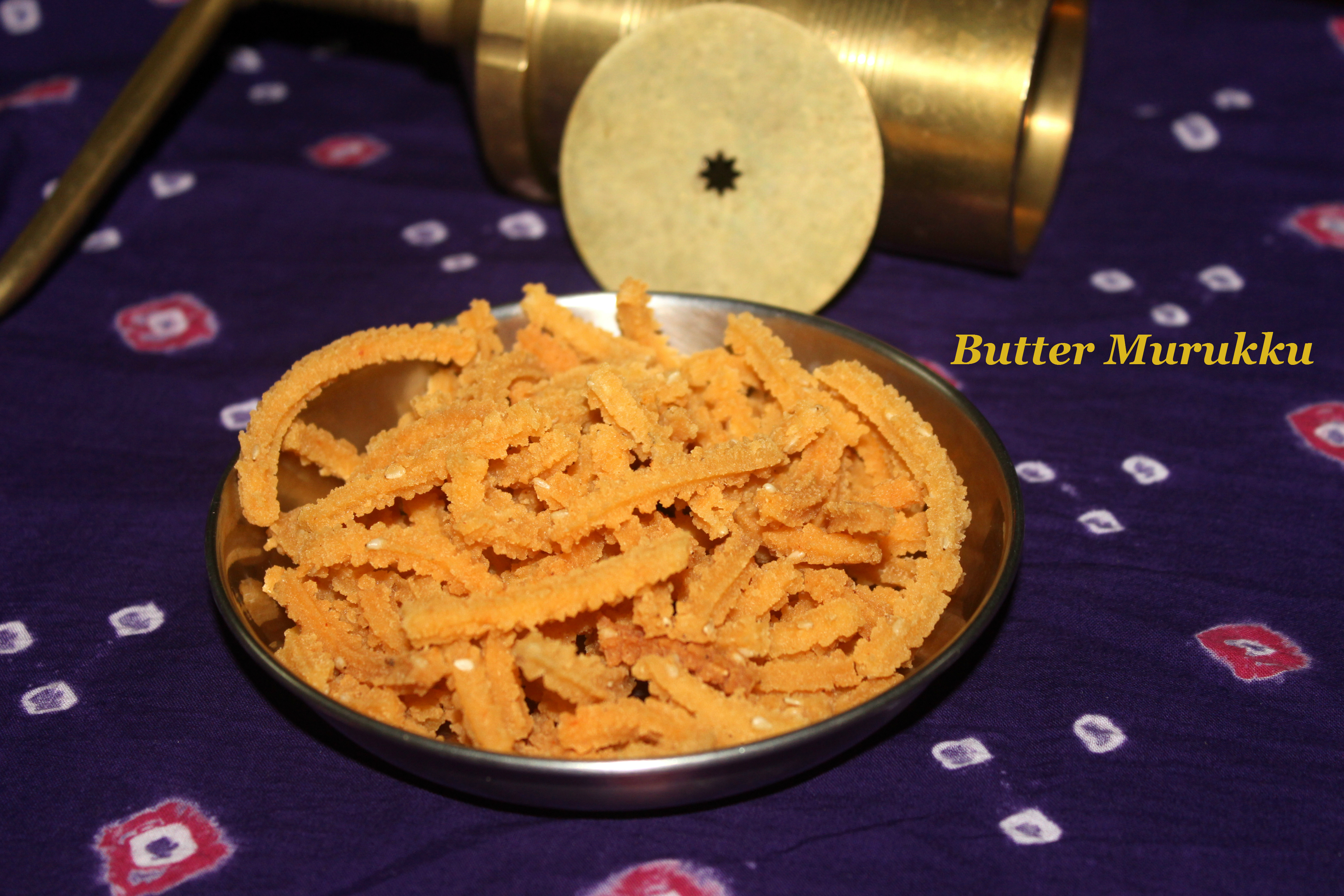 Butter murukku is a very easy and quick to make snack recipe made with rice flour, besan and fried gram dal powder. It is also a traditional Indian snack prepared especially during festivals like Diwali and Krishna Jayanthi. Do try this simple and delicious snack and enjoy it as a tea time or any time snack.
Ingredients
Rice flour - 1 cup
Besan/Bengal gram flour - 3 tablespoons
Fried gram dal/Roasted gram- 1 tablespoon
White sesame seeds (white til) - 1/2 teaspoon
Cumin seeds (jeera) - 1/2 teaspoon
Butter (melted) - 2 tablespoons
A pinch of asafoetida
Red chilli powder - 1/4 teaspoon
Salt to taste
Cooking oil for frying
Method
Step 1
HOW TO MAKE BUTTER MURUKKU RECIPE Grind the fried gram dal in a mixie into a fine powder. Sieve the powder and keep it aside
Step 2
In a mixing bowl, add rice flour, besan, fried gram dal powder, asafoetida, white til, cumin seeds, red chilli powder and salt and mix well. Melt the butter and add this to the above mixture.
Step 3
Add water little by little and knead well into a firm dough.
Step 4
Heat oil in a heavy bottomed pan on a medium flame. With the help of a murukku mould, fry the murukkus by pressing the murukku mould directly in hot oil.
Step 5
Fry the murukkus till golden brown and till the oil sound subsides. Remove them in an absorbent paper to remove excess oil. Butter murukkus are now ready to be enjoyed as a tea time or any time snack.
Step 6
Once murukkus are cooled down, store them in an airtight container.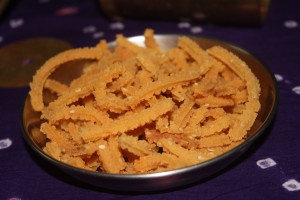 Step 7
NOTES : Adding fried gram dal powder helps to make soft and crisp murukkus. Once the dough is prepared, keep it covered to avoid drying or else the murukkus will get broken when they are put in the oil. Also the dough should not be too sticky nor too hard. You can also use 3 star mould instead of 1 star mould.