Kakdi/kheera ki sabzi or cucumber dish recipe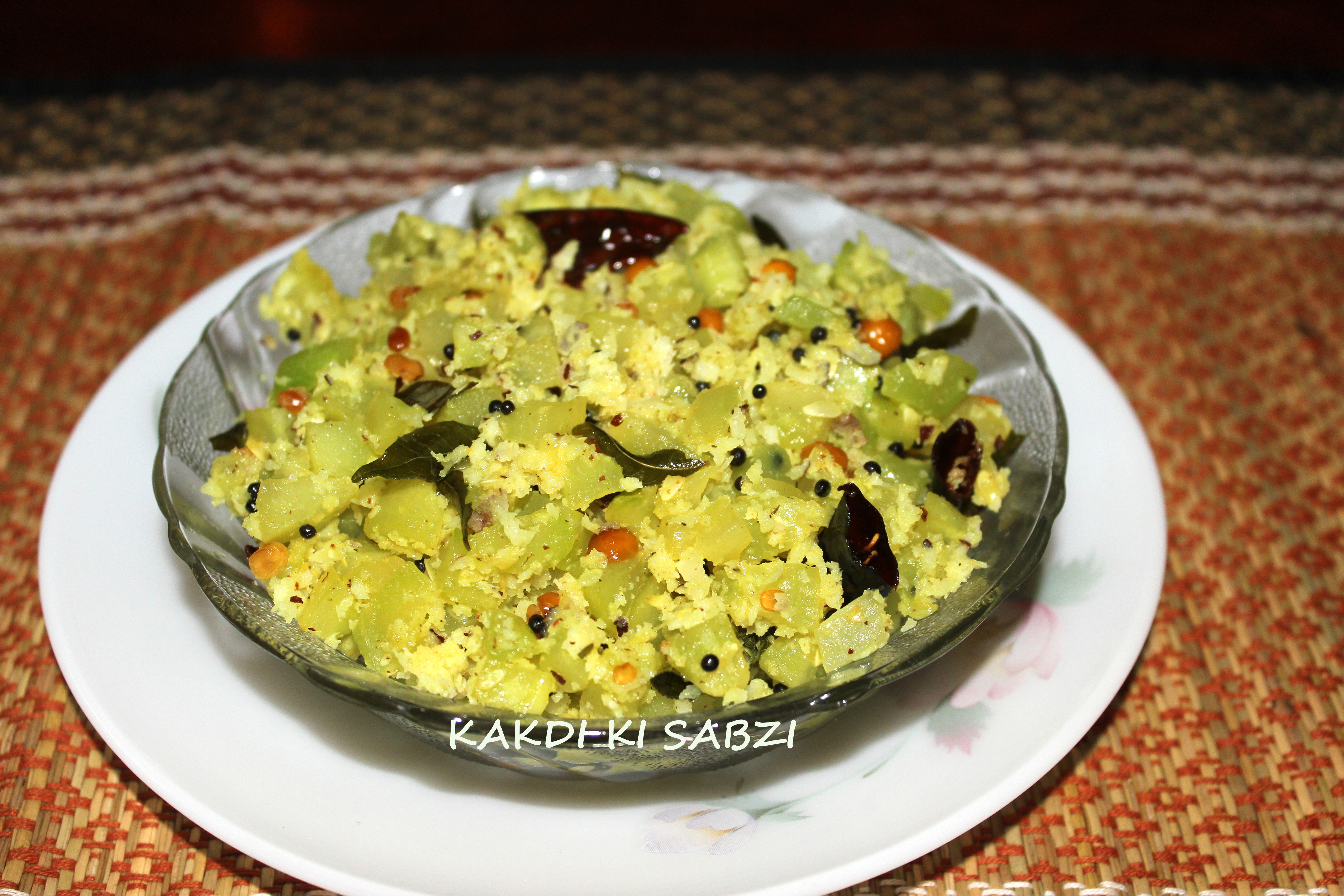 Kakdi ki sabzi or cucumber stir fry recipe is very easy to make and healthy too.  Fresh cucumber pieces are seasoned with red chillies, curry leaves, urad dal, chana dal and garnished with grated coconut.  Fresh curry leaves gives a nice flavour to the vegetable.  It is made in South Indian style.  Kakdi ki sabzi make a good accompaniment for rice.
Ingredients
Cucumber - 4 (medium size)
Cooking oil - 1 tablespoon
Mustard seeds - 1/2 teaspoon
Urad dal - 1/2 teaspoon
Bengal gram/Chana dal - 1/2 teaspoon
Whole red chillies - 3 to 4
1 string of curry leaves
Grated coconut - 4 tablespoons
Salt to taste
Method
Step 1
HOW TO MAKE KAKDI KI SABZI RECIPE Peel cucumber and chop into medium pieces and keep aside.
Step 2
Heat oil in a pan. Add mustard seeds. Once the seeds stop spluttering, add urad dal, chana dal and curry leaves and stir fry till dals turn light brown. Add whole red chillies and stir fry for few seconds..
Step 3
Add cucumber pieces, salt and mix well.
Step 4
Close the pan with a lid and cook on a medium flame for 8 to 10 minutes. Do not add water otherwise the cucumber tends to become mushy.
Step 5
Once cooked, switch off the flame and add grated coconut and mix well.
Step 6
Serve kakdi ki sabzi hot with rice