Peas pulao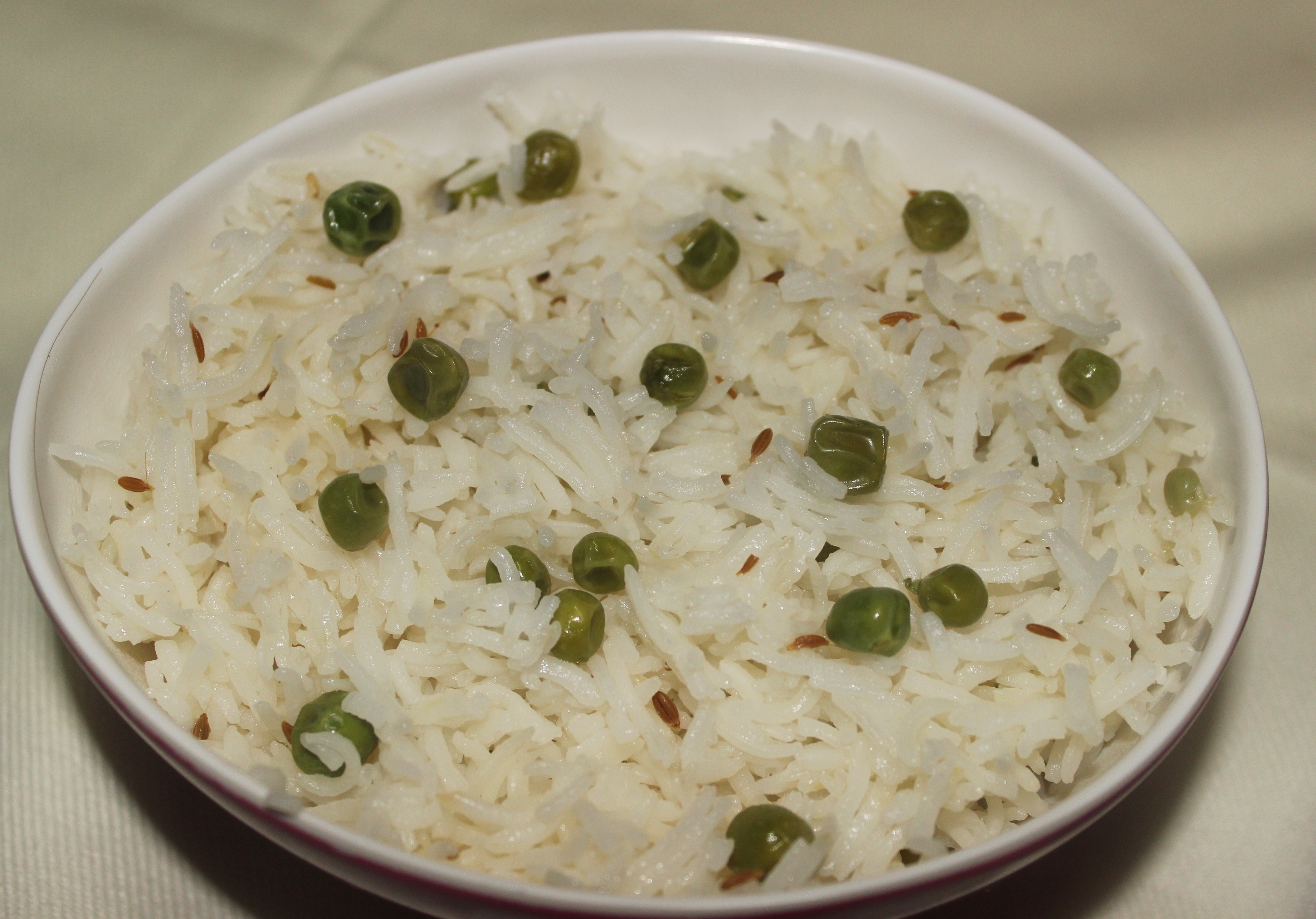 Peas pulao is a simple, easy and great accompaniment for any vegetarian main course .
Ingredients
Basmati rice - 2 cups
Green peas - 1 cup
Cumin seeds - 1 teaspoon
Salt to taste
Ghee - 2 tablespoons
Lemon juice - 1 teaspoon
Method
Step 1
Wash and soak rice for half an hour.
Step 2
Heat ghee in a pan. Add cumin seeds. Stir fry for half a minute.
Step 3
Add green peas. Stir fry for another 2 minutes on a low flame.
Step 4
Add rice, 4 cups of water, salt, lemon juice and bring to a boil.
Step 5
Once the water starts boiling, reduce the flame and cover with a lid. Cook on a low flame till all the water is absorbed.
Step 6
Serve hot with any curry/kurma of your choice.
Step 7
Tips: Lemon juice gives a bright and white look to the pulao. Ghee not only adds flavour to rice but also helps keep rice grains separate.