How to make kesar therattipal recipe/instant therattipal recipe – easy sweet recipes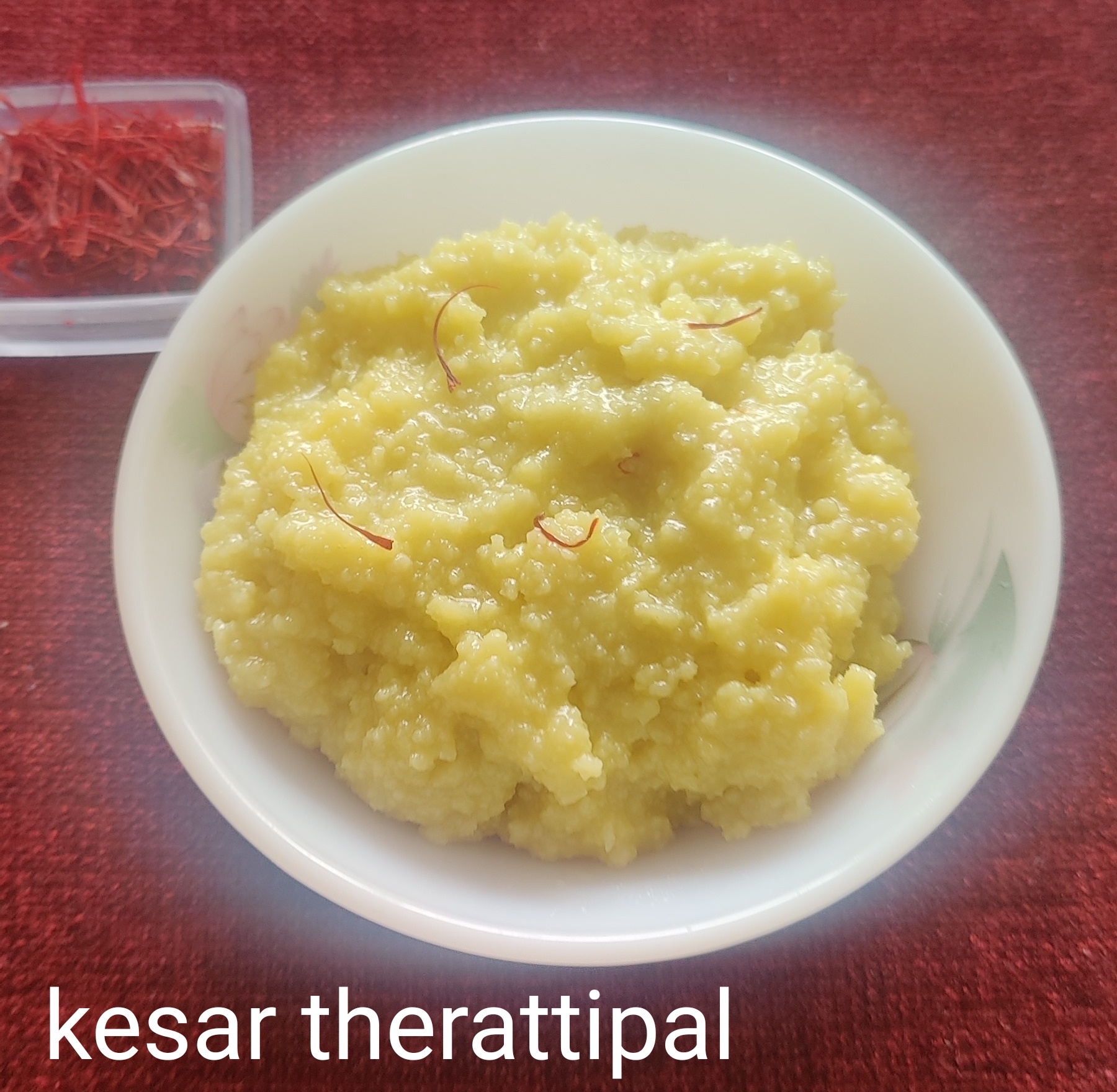 Therattipal is a very traditional Indian sweet made in Tamil Nadu on special occasions and festivals.  It is also popularly called as pal khova.  As the name itself suggests, pal means milk.  It is made with milk solids and sugar is added to sweeten it.  You can also use jaggery instead of sugar for a healthier version.  This recipe is an instant recipe of therattipal where I have used readymade khoya and sugar.  Few saffron strings have been added to give a nice flavour to this sweet.
Traditionally, for making therattipal, milk is cooked on a low to medium flame and reduced to 1/4 of  its quantity, by scraping the milk solids.  Then sugar is added to the milk solids and cooked for some more time to get a right consistency and pal khova is ready.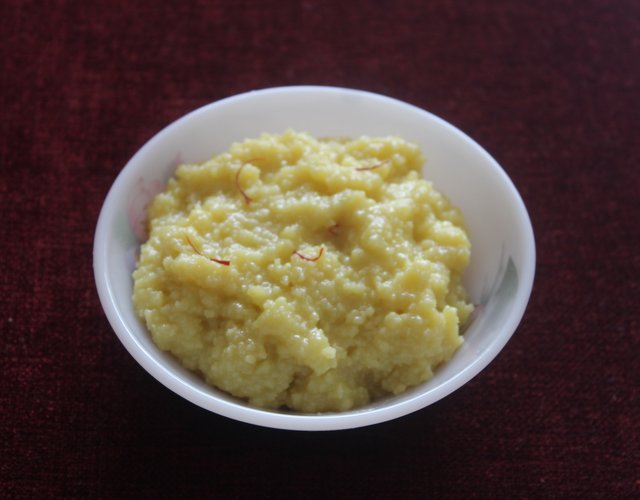 Prep Time : 5 mins
Cook Time : 10 mins
South Indian cuisine
INGREDIENTS
Khoya –  200 gms
Sugar – 1/4 cup
Saffron strings or kesar – 12 strands
HOW TO MAKE OR PREPARE INSTANT THERATTIPAL RECIPE
Take a non-stick pan or a heavy bottomed pan.  Add 200 gms of khoya to it.  Cook on a low to medium flame by stirring continuously.  The khoya will start melting slowly.  Once the excess water starts getting evaporated, add 1/4 cup of sugar to it. Mix the ingredients well.
Once the sugar is added, you will get a watery consistency.  Keep cooking on a medium flame by stirring continuously to avoid burning of the khoya.
Then add 12 nos. saffron strings soaked in milk to it and mix well again.
Keep cooking for another 10-15 minutes till you a get a thick consistency and the therattipal gathers to one side of the pan.  At this stage, switch off the flame.  Transfer the kesar therattipal to a plate or bowl and allow it to cool down completely.  It tends to thicken further once cooled down.
Delicious therattipal is ready to be served.  Store the therattipal in an airtight container and enjoy as and when desired.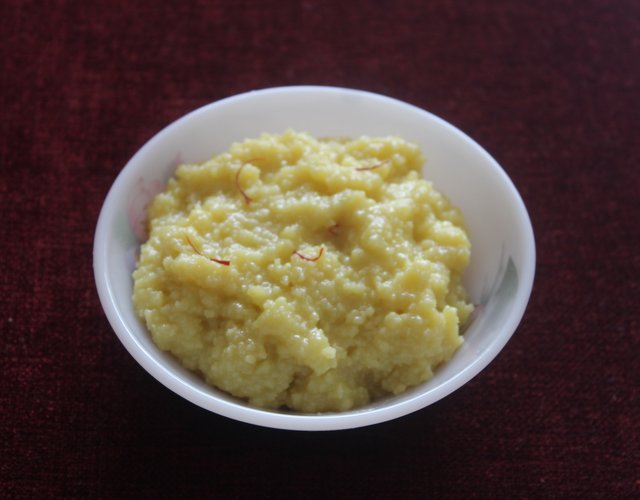 NOTES/TIPS
Use fresh and good quality milk for best results.
Take a heavy bottomed pan or non-stick pan to avoid burning of the khoya.
Ensure to cook on a low to medium flame for even cooking.
You can also add a pinch of cardamom powder for a more enhanced flavour.
Therattipal is best served at room temperature.