Seven cups cake (7 cup cake) or burfi recipe – Easy to make Indian Diwali sweet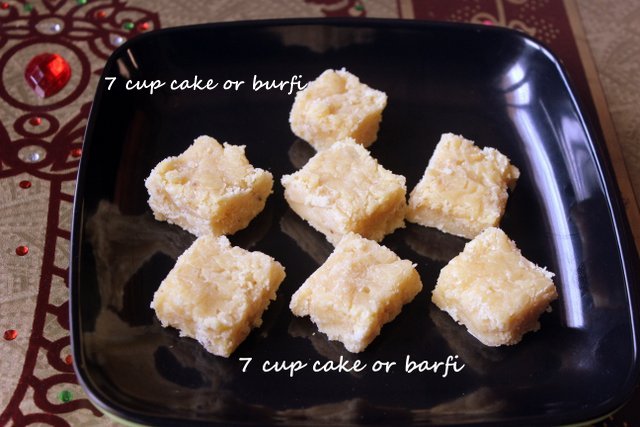 7 cup cake or burfi recipe is made from 7 cups of ingredients. Hence it is called as 7 cup cake or burfi. This sweet is very easy to make and very similar to Mysore pak. 7 cup cake is an ideal sweet for Diwali festival and a sweet which be liked by kids too. The secret to getting a good and delicious burfi is removing the mixture from the heat at the right stage to the plate.
Click the following link for more delicious diwali recipes
http://charuscuisine.com/category/diwali-recipes/
Ingredients
Gram flour or besan - 1 cup
Sugar - 3 cups
Milk - 1 cup
Ghee - 1 cup
Grated coconut - 1 cup
Method
Step 1
HOW TO MAKE OR PREPARE 7 CUP CAKE OR BURFI RECIPE Grease or smear a tray or cake tin with ghee and keep it ready.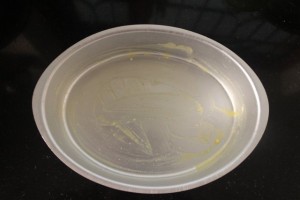 Step 2
Take a heavy bottomed pan or kadai. Add gram flour, sugar, milk, ghee and grated coconut and mix well. Ensure there are no lumps.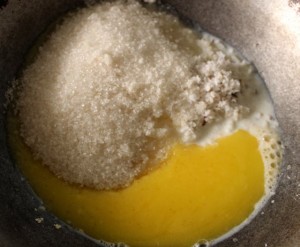 Step 3
Heat the pan on a medium flame and keep stirring. Within few minutes, the mixture will start boiling. Keep stirring continuously and cook on a low to medium flame.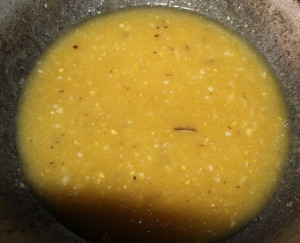 Step 4
The mixture will soon start thickening. But keep stirring continuously.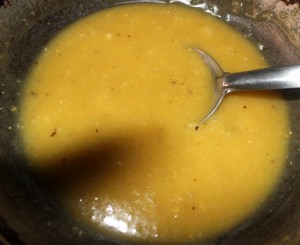 Step 5
In the next stage, the mixture will get thick and leave the sides of the pan with a porous texture and get frothy. This is the right consistency.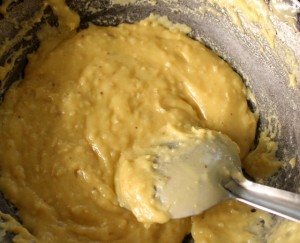 Step 6
At this stage, transfer the mixture to the greased plate or tin and tap the plate lightly so that the mixture gets even and smoothened from the top.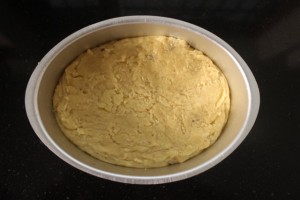 Step 7
When the mixture is still warm, mark the pieces lightly with a sharpened knife into square or diamond pieces as desired.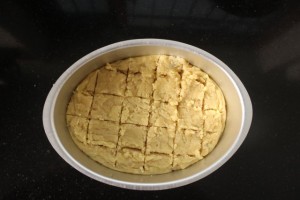 Step 8
Once cooled down, remove the pieces carefully and store them in an airtight container.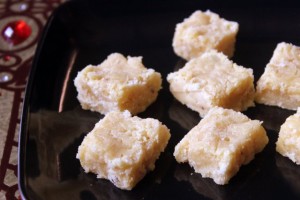 Step 9
NOTES : You can also add cashewnuts or almonds to the mixture at the last stage to further enhance the taste. You can replace coconut with grated carrot which also gives a good taste and colour to burfi. Ensure the right consistency of the mixture before pouring the mixture to the greased tray to get delicious burfis.