Vella dosai or bellada dosa or jaggery pancakes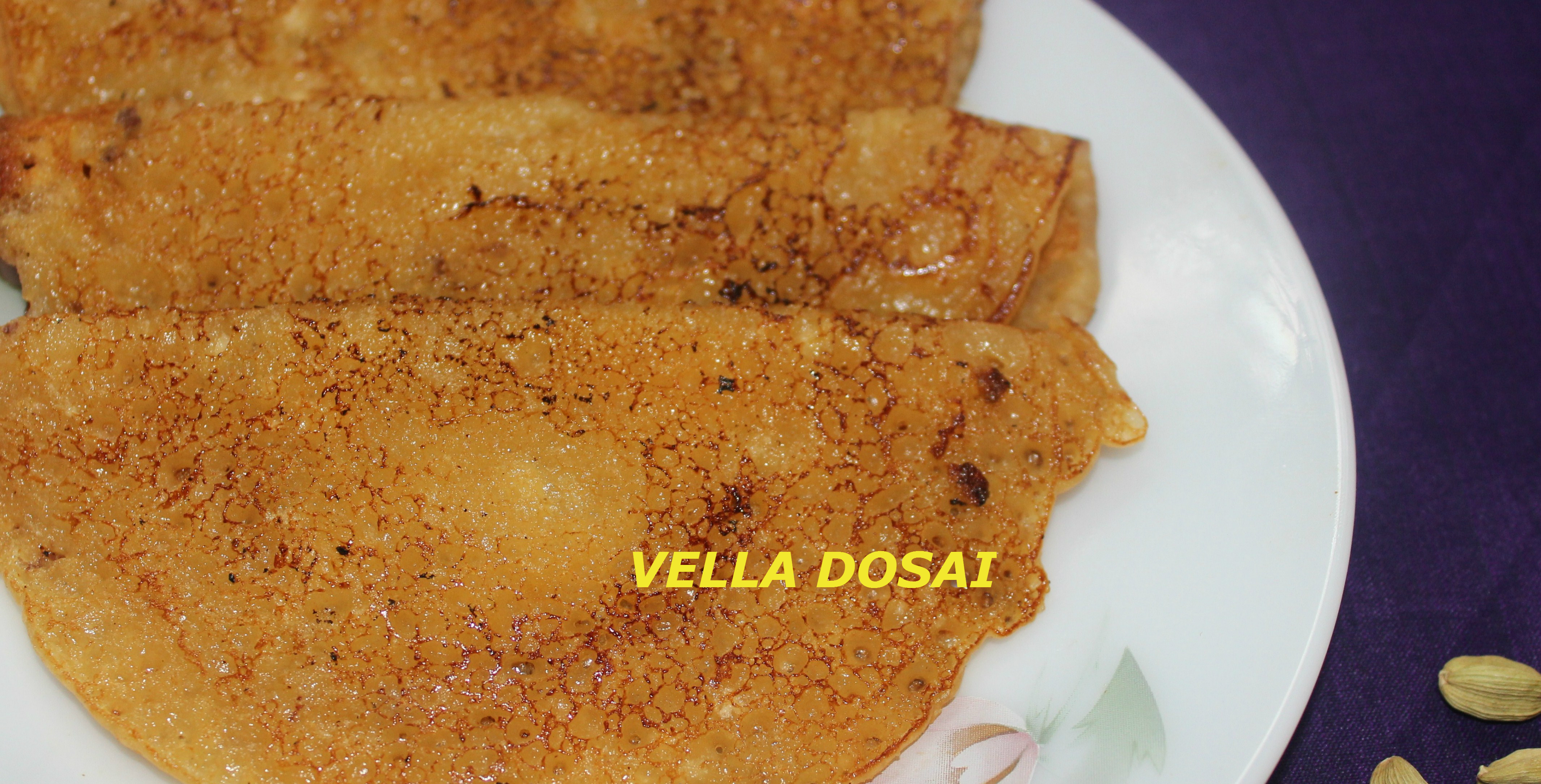 Vellai dosai or bellada dosa is a traditional sweet dish and it can be had as a breakfast or as an evening snack.  Vella dosai can be made very quickly  and it is very healthy too.  Rich in iron and protein, it is a nutritious snack for all.
Ingredients
Wheat flour - 1/2 cup
Jaggery/gur - 1/2 cup
Rice flour - 1 tablespoon
Green cardamom (elaichi) powder - 1/4 teaspoon
Grated coconut - 1 tablespoon (optional)
Refined oil for frying
Method
Step 1
Soak the jaggery in 1/2 a cup of warm water till the jaggery is melted completely
Step 2
Once the jaggery is melted completely, add wheat flour and rice flour to it slowly, stirring continously so that no lumps are formed.
Step 3
Add cardamom powder and grated coconut to the batter and mix well. Add little water and bring the batter to dosa batter consistency.
Step 4
Heat a tawa on a medium flame. Pour a ladleful of batter and spread to a round small circle. Add oil on all the edges of the dosa.
Step 5
Cook on the both the sides till light brown.
Step 6
Serve vellai dosa hot.
Step 7
NOTE : The above measurement given can make 4 to 5 dosas. You can use 1 cup of wheat flour and 1 cup of jaggery which will give about 8 to 9 dosas.