Wheat flour or atte ka halwa recipe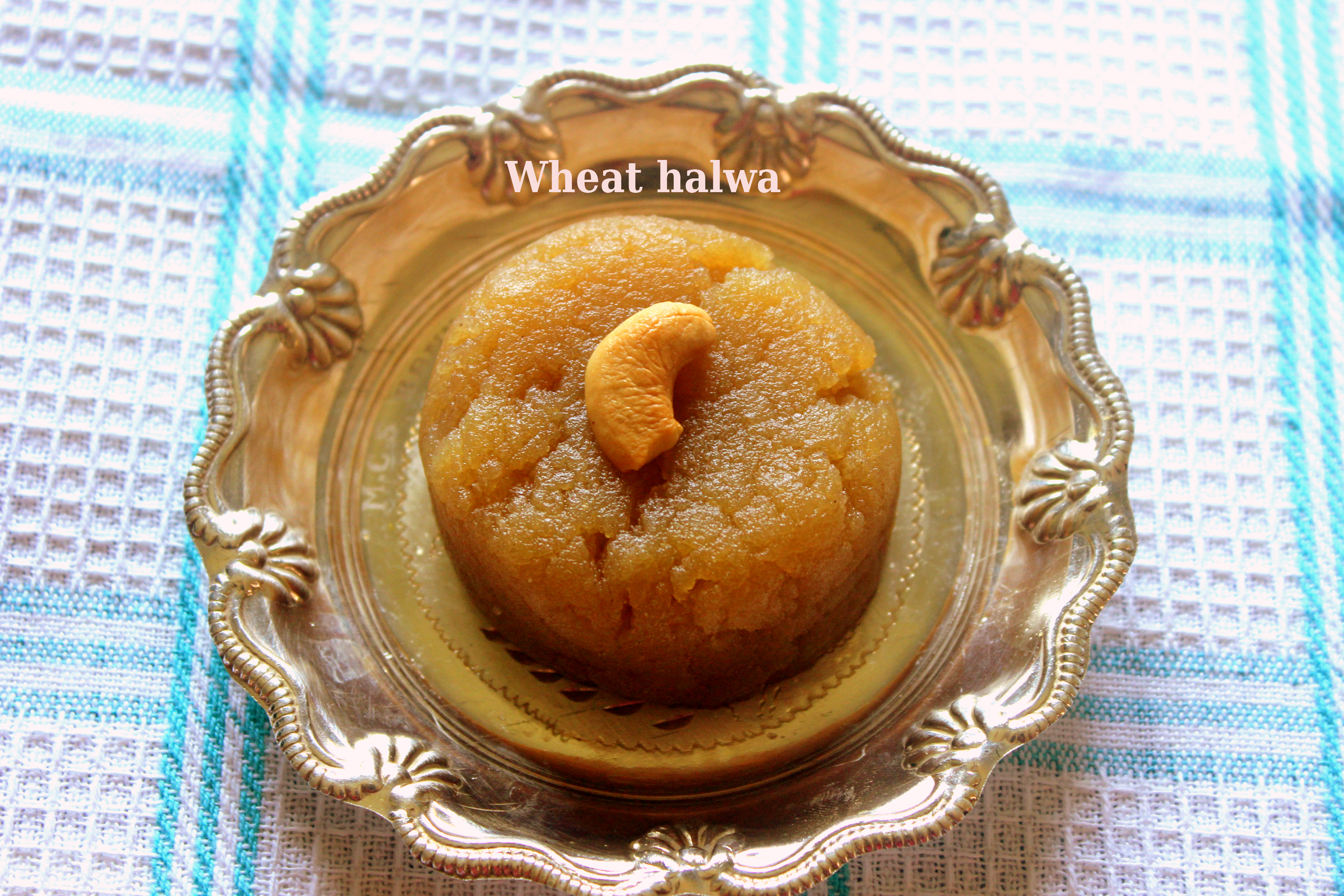 Wheat halwa or atte ka halwa is a very popular dish in North India especially during festivals and is distributed as prasad in temples. It can also be enjoyed as a dessert and is more delicious than any other halwa. Wheat halwa is best served hot or warm and adding more ghee makes it even more tastier and heavenly. Whenever you feel like eating any sweet at home or have guests at home, you can prepare this halwa instantly. It is not only nutritious but can also be made quickly.
Ingredients
Wheat flour - 1 cup
Ghee - 1 cup
Sugar - 3/4 cup
Water - 1 cup
Cashewnuts for garnishing
Cardamom powder - 1/4 teaspoon
Method
Step 1
HOW TO MAKE WHEAT OR ATTE KA HALWA RECIPE Sieve the wheat flour and set aside. Heat a pan on a low flame. Add the ghee and melt it.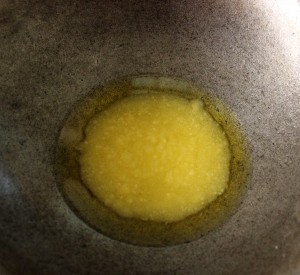 Step 2
Add wheat flour and roast on a low flame till the raw smell goes away and you get a nice light brown colour.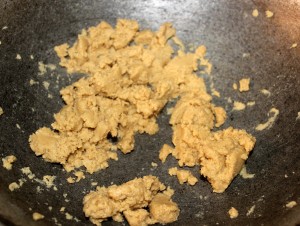 Step 3
Add water and combine together. Keep stirring continuously so that it does not stick at the bottom of the pan and avoid lumps. Water helps the wheat flour to get cooked properly.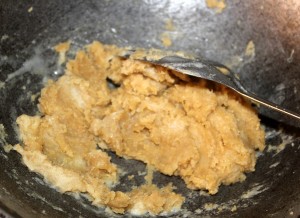 Step 4
Then add sugar and cardamom powder and mix well. Cook on a low flame for another 2-3 minutes, till sugar is dissolved completely. Here you can add more ghee if you wish and then combine well.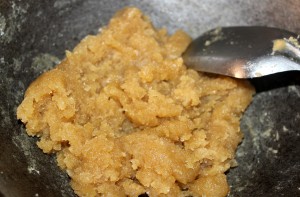 Step 5
Once all the ingredients are nicely mixed, add fried cashewnuts. Cook for a minute and switch off the flame. (Here I have not added cashewnuts as I prefer a plain halwa)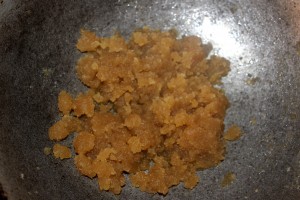 Step 6
Wheat halwa is now ready to be served. Remove in a serving bowl and serve hot or warm.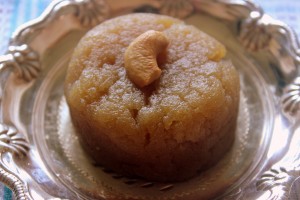 Step 7
NOTES : I have added 3/4 cup sugar. You can add more sugar according to the taste desired by you. You can also add raisins and almonds to give a rich taste to the halwa. Roast wheat flour on a low flame to avoid burning.