Jackfruit payasam or kheer recipe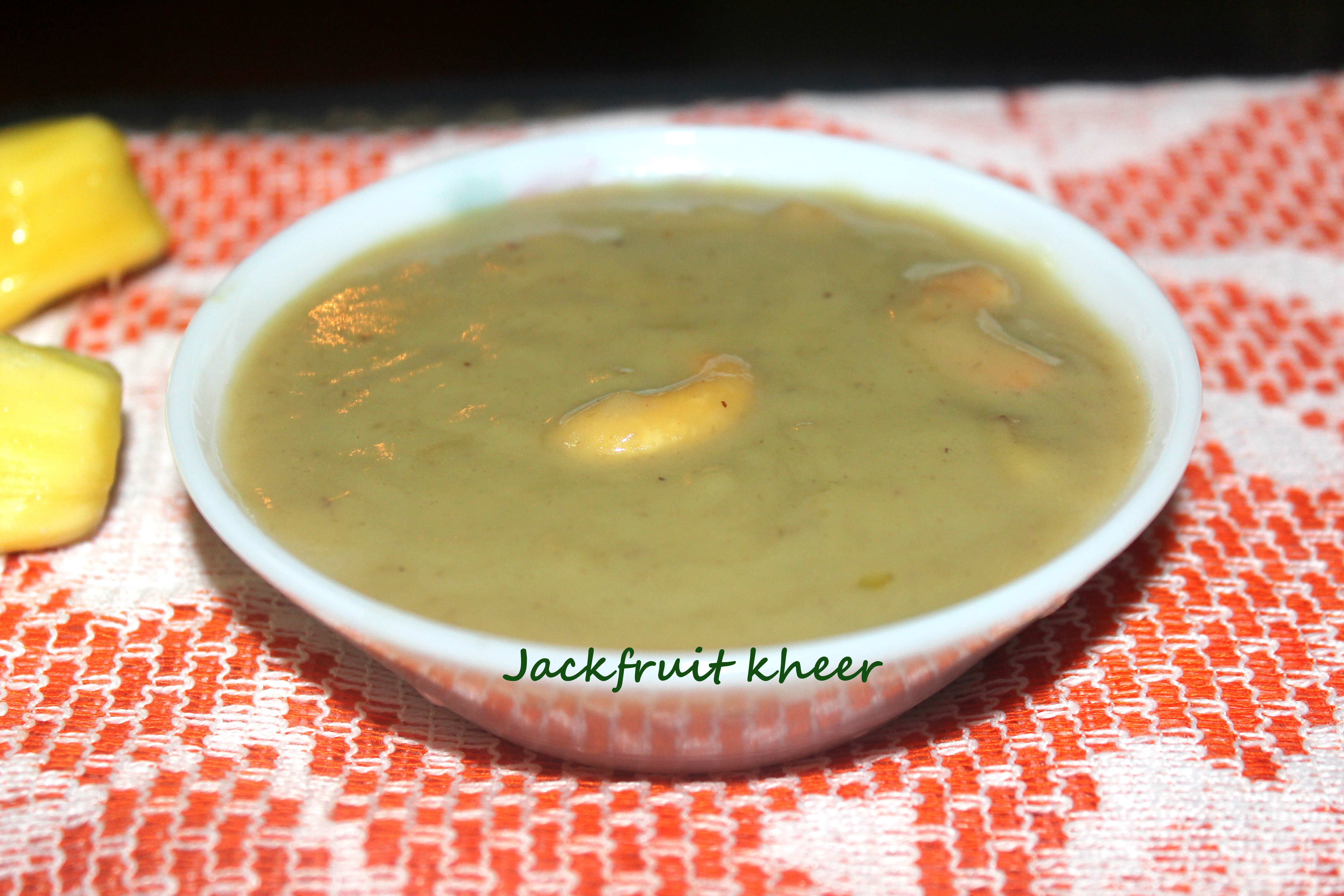 Jackfruit kheer or chakka pradhaman is a traditional payasam or pudding of Kerala state. The yellow part of jackfruit and jaggery are the main ingredients of this payasam. It is usually served hot and very popular and made very often in Kerala. Small pieces of coconut pieces and cashew nuts are stir fried in ghee and added to further enhance the taste of the kheer.
Ingredients
Ripe jackfruit - 15 pieces
Grated/powdered jaggery - 1 cup
Cardamom powder - 1/4 teaspoon
Ghee - 3 tablespoons
Coconut milk/Full cream milk - 1 cup
Few cashewnuts for garnishing
Coconut pieces - Thinly sliced
Method
Step 1
HOW TO MAKE JACKFRUIT PAYASAM OR KHEER OR CHAKKA PRADHAMAN RECIPE Heat 1 tablespoon of ghee in a pan. Stir fry the cashew nuts and thinly sliced coconut pieces till golden brown and keep aside.
Step 2
Deseed the jackfruit and pressure cook them upto 2 whistles. Once the pressure is cooled down, grind the boiled jackfruit to a smooth paste. You will get Jackfruit paste approx equal to 1 cup.
Step 3
Heat 2 tablespoons of ghee in a pan. Add jackfruit paste and stir continuously on a low flame till the ghee leaves the sides of the pan.
Step 4
Add powdered jaggery to this paste and mix well. Cook on a low flame for 2 to 3 minutes, till the paste is well blended with the jaggery.
Step 5
Now add coconut milk and boil for another 2 minutes on a low flame. Add cardamom powder, roasted cashewnuts and coconut pieces to the payasam and mix well. Switch off the flame.
Step 6
Jackfruit payasam or chakka pradhaman is ready to be served. It tastes good when it is served warm or chilled.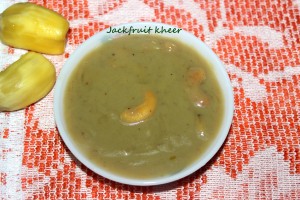 Step 7
NOTES : If you do not have coconut milk, you can also add full cream milk. After adding coconut milk, do not cook for a long time else it will curdle. Adjust the sweetness of the payasam by adding more or less jaggery.