Khoya peda sweet recipe – Easy to cook deepavali/diwali recipes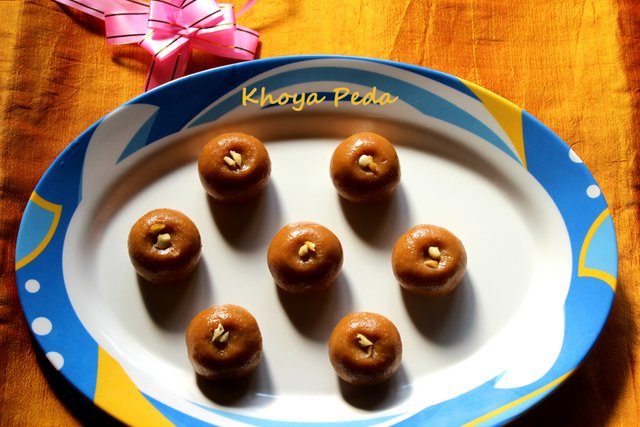 Khoya peda is a very popular and delicious Indian sweet made from brown khoya, powdered sugar flavoured with cardamom powder and garnished with almonds and pistachios. It is made during festivals like Diwali and special occasions. Khoya is a milk food product easily available in the market and is used for making different delicious sweets. Khoya peda is very quick to make too and an ideal sweet for Diwali festival. Khoya pedas have a smooth texture and just melts in your mouth and cardamom powder added to it enhances the flavor. Do try this recipe and enjoy…
I am also happy to inform that my khoya peda recipe got featured in the most popular women website www.indusladies.com under food section – karwa chauth recipes.  Here is the link..
http://www.indusladies.com/food/khoya-peda/
Ingredients
Khoya or mawa - 1 cup
Sugar - 1/4 cup
Cardamom pods - 3-4
Ghee - 2 tablespoons
Chopped almonds and pistachios for garnishing
Method
Step 1
HOW TO MAKE KHOYA PEDA RECIPE Crumble the khoya to pieces by hand and set aside.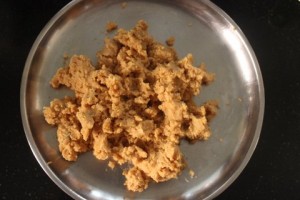 Step 2
Peel the cardamom pods and remove the seeds. Powder the sugar alongwith the cardamom seeds to a fine powder.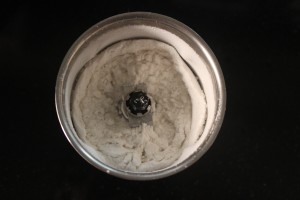 Step 3
Heat 1 tablespoon of ghee in a non-stick pan on a low heat. Add the crumbled khoya and stir for a minute.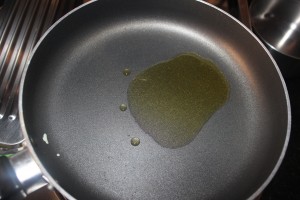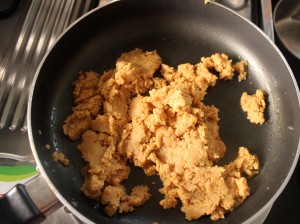 Step 4
Add powdered sugar-cardamom to the khoya and mix well.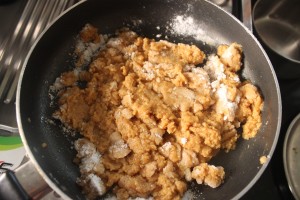 Step 5
The sugar will start melting slowly. Keep stirring the mixture continuously on low heat.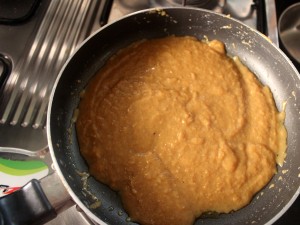 Step 6
Soon the mixture will start thickening and leave the sides of the pan. The mixture will get to a thicker consistency.. It will take about 7-8 minutes. Ensure to keep stirring continuously on low flame to prevent burning. Once all the moisture evaporates, the mixture will thicken.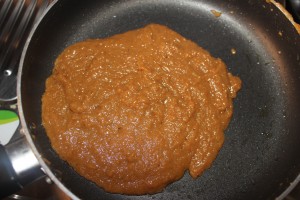 Step 7
At this stage switch off the flame. Remove the mixture to a plate and spread them. Allow to cool down.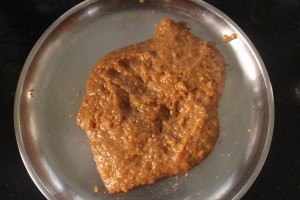 Step 8
Once cooled down, smear ghee to your hand and divide the mixture into small balls and press lightly in the centre.
Step 9
Garnish the centre of the peda with chopped almonds and pistachios
Step 10
Serve khoya pedas during festivals and special occasions and enjoy.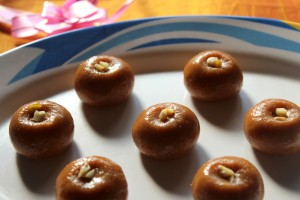 Step 11
NOTES : You can refrigerate khoya pedas upto a week. Store them in an airtight container. I have added only 1/4 cup of sugar. You can increase the sweetness by adding more sugar.