Quick and instant oats dosa recipe – healthy breakfast recipe – oats recipes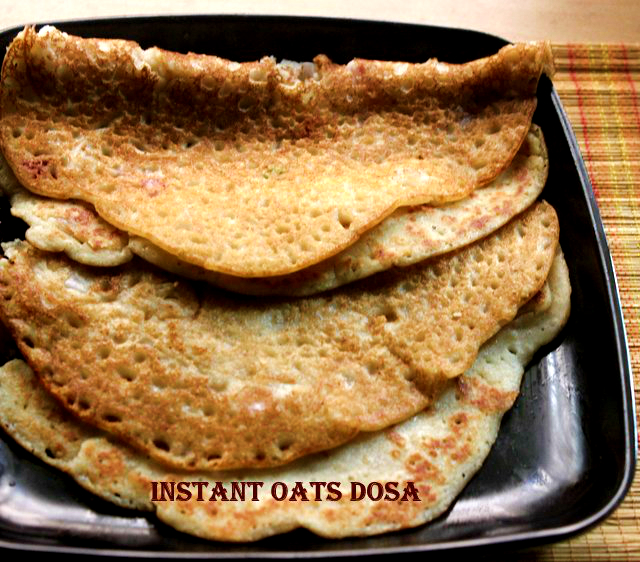 Oats dosa is a very healthy and nutritious dosa made from oats.  It is a ideal breakfast dish to start your day with energy.  A simple oats dosa has a lot more health benefits than the normal dosa and helps to maintain a balanced diet.   Oats dosa is also quick to make as it does not require any soaking or fermentation like the traditional dosas.  You need to lightly roast oats and grind them to fine powder and mix it with rice flour, green chillies, jeera and spices and mix them to a fine batter and prepare dosa.  Do try this dosa for a change, if you are tired of traditional dosa.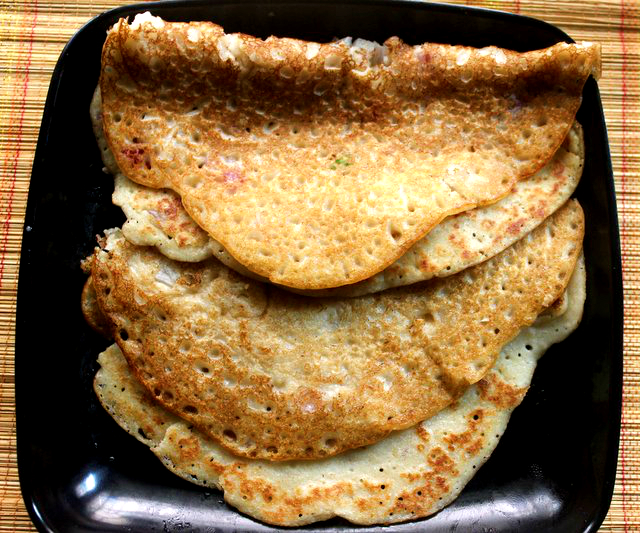 Prep Time : 15  mins
Cook Time :  20 mins
Servings :  2 persons
Indian cuisine
INGREDIENTS
Quick cooking oats – 1 cup
Rice flour –  3/4 cup
Wheat flour – 2 tablespoons
Curd – 1/2 cup
Green chillies – 3-4 (chopped finely)
Cumin seeds (jeera) – 1/2 teaspoon
Ginger – 1 inch small sized (chopped finely or grated)
Onion – 1 (medium)
Oil for cooking the dosas
Salt to taste
HOW TO MAKE OR PREPARE INSTANT OATS DOSA RECIPE
In a pan, dry roast the oats on a low flame for 4-5 minutes.  Transfer them to a plate and let it cool down.   Once cooled down, grind the oats to a fine powder.
Transfer the oats powder to a mixing bowl.  Add rice flour, wheat flour, salt, cumin seeds, salt, grated ginger and green chillies and mix well.  Add chopped onions and curd and combine together.
 Add water little by little to the mixture and mix well.  It should have a dosa batter consistency.  Set aside the batter for 10-15 minutes.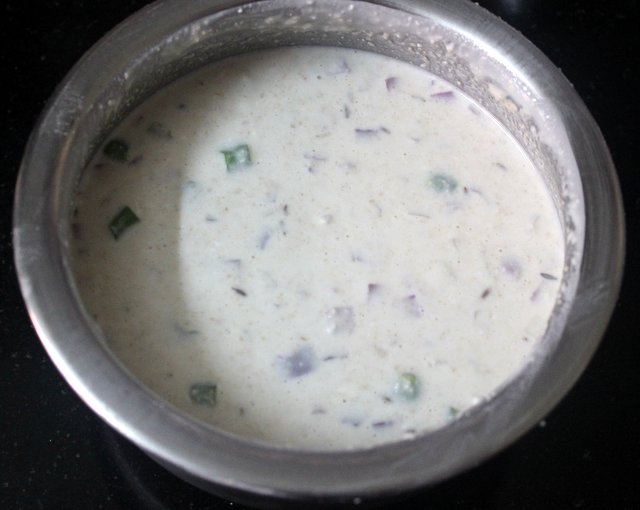 Heat a tawa or a pan on a medium flame.  Take a ladleful of batter and pour on the surface of the tawa to a circular motion.  Drizzle some oil around the dosa.  Cook  the dosa on a medium flame.  Once cooked, flip the dosa on the other side.  Again add little oil on the edges of the dosas and cook till  golden brown.  Repeat the process and cook the dosas with the remaining batter.  Remove them to a plate.
Serve oats dosa hot with sambar, coconut chutney, green chutney or any other chutney of your choice.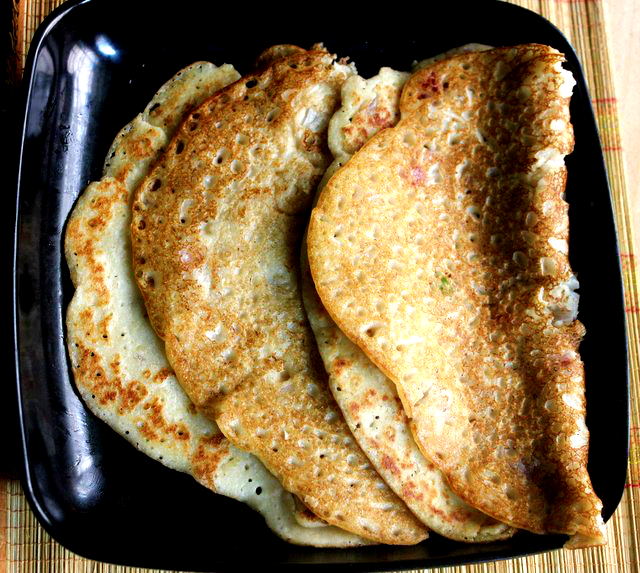 NOTES/TIPS
You can add black pepper powder instead of green chillies if you are making for kids.  Add grated carrot or beetroot or any vegetable of your choice,  to make a healthy vegetable oats dosa.
You can store oats powder and make dosas any time as needed.
Ensure the batter does not have any lumps.  Mix the batter well before you pour for each dosa, as the oats flour will settle at the bottom of the vessel.
Serve oats dosas immediately when hot or else it tends to become soft.
Adjust the flame while cooking the dosas.  Lower the flame while pouring the batter and then increase to medium flame.  If you pour in high flame, the batter might get stuck to tawa or get burnt.