Sweet lassi recipe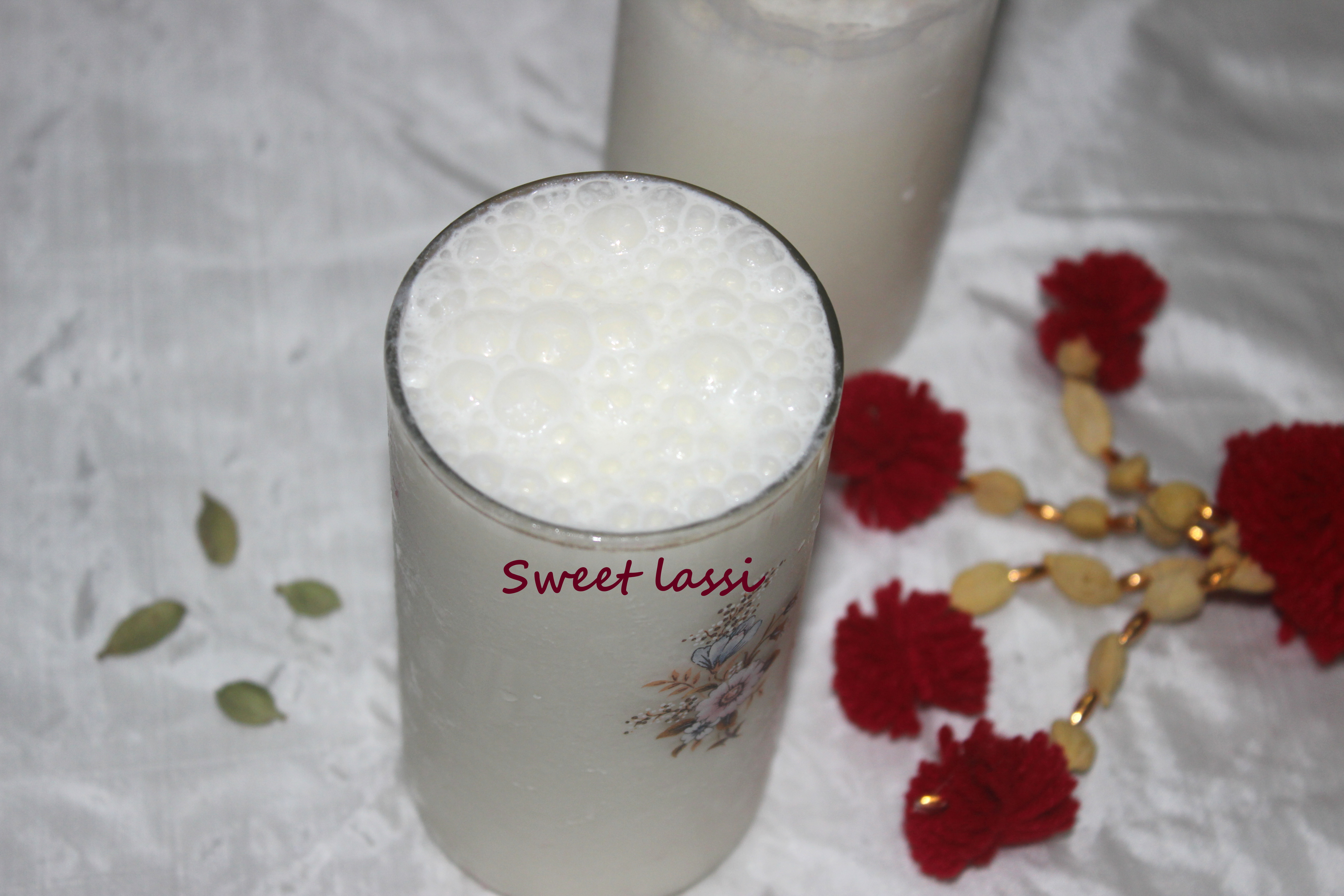 Sweet lassi is a very popular flavoured drink of Punjabis, made with thick curd, milk and sugar. It can be had at any time of the day. Cardamom powder is added to lassi to give a unique and distinct flavour. You can add rose water or rooh afza for Punjabi version of lassi. It can also be flavoured with fruits or nuts. Sweet lassi is best enjoyed chilled as a hot weather refreshment. Now for the recipe for making sweet lassi.
Ingredients
Thick curd (yoghurt) - 2 cups
Chilled full fat milk - 1 cup
Sugar - 1/4 cup
Cardamom powder - 1/4 teaspoon
Milk cream or malai - 2 tablespoons
Chilled water - 1/4 cup
Method
Step 1
HOW TO MAKE SWEET LASSI RECIPE In a bowl add thick curd and sugar and whisk well.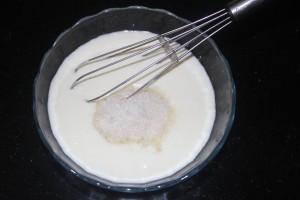 Step 2
Add milk, milk cream, chilled water and cardamom powder and mix well.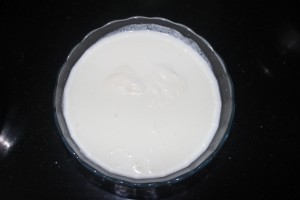 Step 3
Blend the entire mixture for 1-2 minutes in a blender. Do not over blend else the butter will afloat on the top.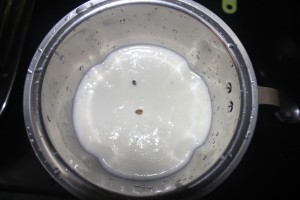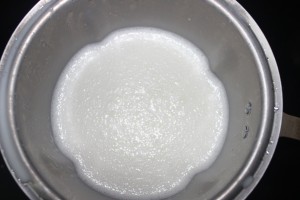 Step 4
Pour the lassi in a serving glass. Garnish with milk cream or cardamom powder and serve chilled.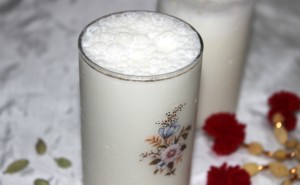 Step 5
NOTES: You can use 2-3 ice cubes instead of chilled water. Do not use very sour curd.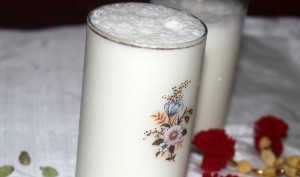 Always use thick curd for better taste. You can also add a pinch of saffron at the time of blending, to further enhance the taste.