Baingan ka bharta recipe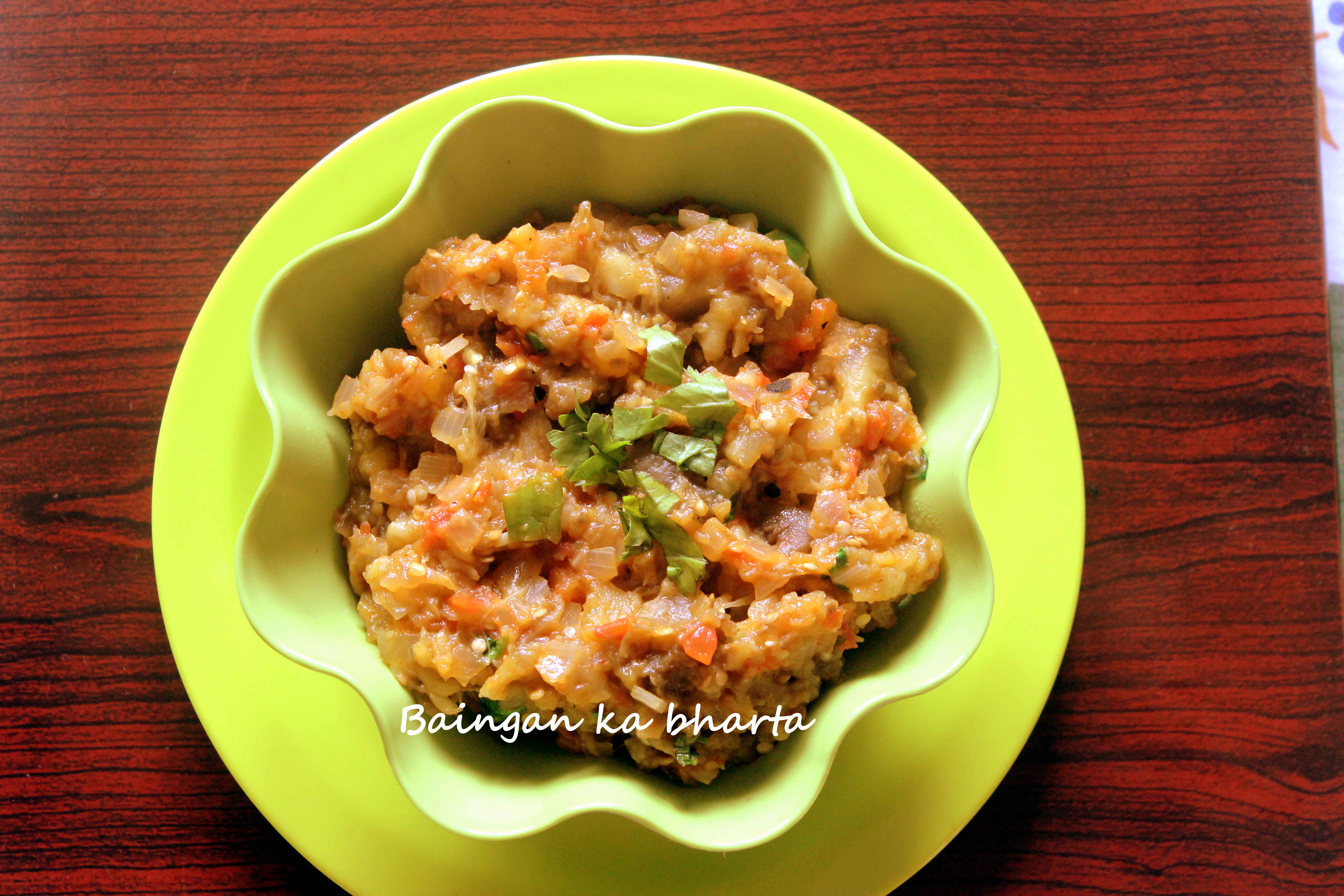 Baingan ka bharta is a very delicious and popular North Indian dish made from large brinjals which is grilled over an open flame or fire. This gives the dish a unique smoky flavour and good taste to the dish . The roasted brinjal is then mashed and cooked alongwith onions and tomatoes and mild spices and served along with rotis, naans or phulkas. Baingan ka bharta is very simple to make too as it does not require too many spices. It tastes best with minimum spices added to it.
Ingredients
Large eggplants (brinjal) - 2
Onions - 2 (chopped finely)
Tomatoes - 4 (chopped finely)
Green chillies - 2 (chopped finely)
Cooking oil - 4 tablespoons
Cumin seeds - 1 teaspoon
Red chilli powder - 1/2 teaspoon
Chopped or grated ginger - 2 teaspoons
Chopped coriander leaves - 2 tablespoons
Salt to taste
Method
Step 1
HOW TO MAKE BAINGAN KA BHARTA RECIPE Wash the brinjals in running water. Then wipe the brinjals thoroughly with a clean dry cloth.
Step 2
Apply oil on the brinjals and roast them over open flame. Keep turning on the flame until skin starts peeling off and the brinjal begins to shrink.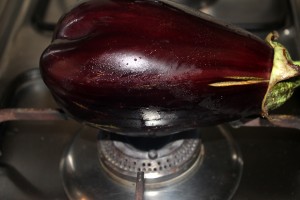 Step 3
Once you get a smoky flavor of the brinjals and is cooked on all sides, remove from flame. Let it cool down. Then immerse them in a bowl of water.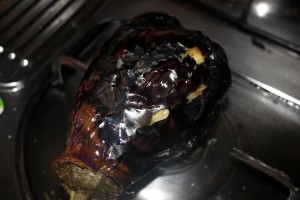 Step 4
Remove the skin and mash it completely or chop them into small pieces. Keep it aside.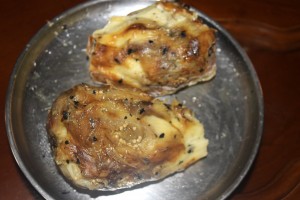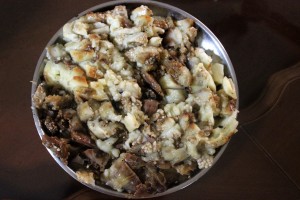 Step 5
Heat oil in a pan or kadai. Add cumin seeds. Cook for half a minute. Add chopped onions and saute till they become translucent. Then add chopped ginger, chopped green chillies and cook for a minute.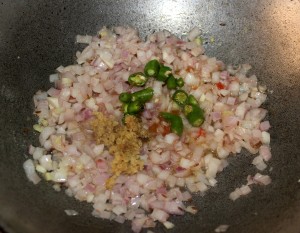 Step 6
Add chopped tomatoes and combine together. Cook till the tomatoes become soft and the oil starts separating. Now add red chilli powder, salt and mashed roasted brinjals and mix well. Cook for 6-7 minutes over medium flame, stirring continuously.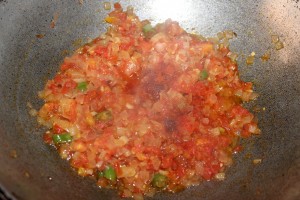 Step 7
Lastly add the chopped coriander leaves and mix well. Switch off the flame. Baingan ka bharta is ready to be served.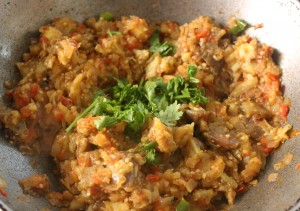 Step 8
Baingan ka bharta goes well with rotis, naans or phulkas.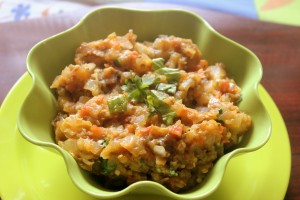 Step 9
NOTES : Always use large sized brinjals for making baingan ka bharta. Once the brinjals are roasted, immerse them in water immediately. This helps to remove the skin of the brinjals easily. Always buy the brinjals that are light in weight in proportion to their size, as it enhances the taste of the bharta. After roasting the brinjal, discard the stem and then mash or chop them into small pieces. Even after roasting the brinjal, sometimes some parts does not get cooked completely. Not to worry. You can chop them into pieces and mix with the cooked part and cook with the pan covered with a lid. It gets cooked evenly.